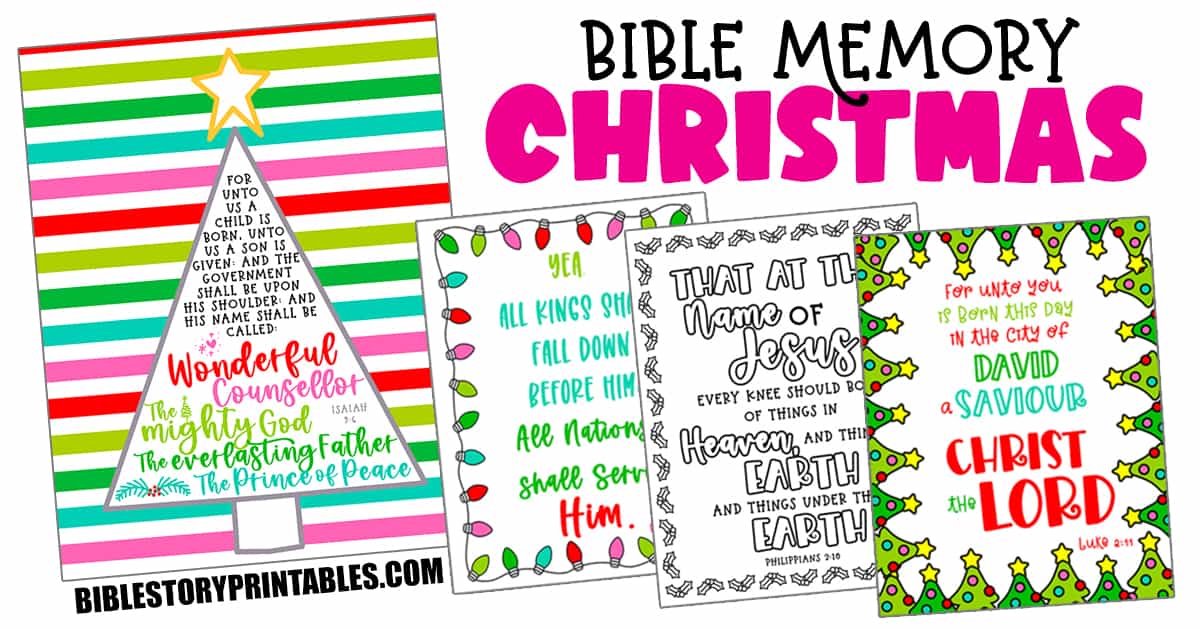 Kids can memorize Christmas Scripture with our free Christmas Bible Verses and Coloring Pages! The most special time of year is upon us and it's the perfect time for homeschools, classrooms, Sunday School, Children's Church, and more to get kids into the Word with these adorable charts and coloring worksheets.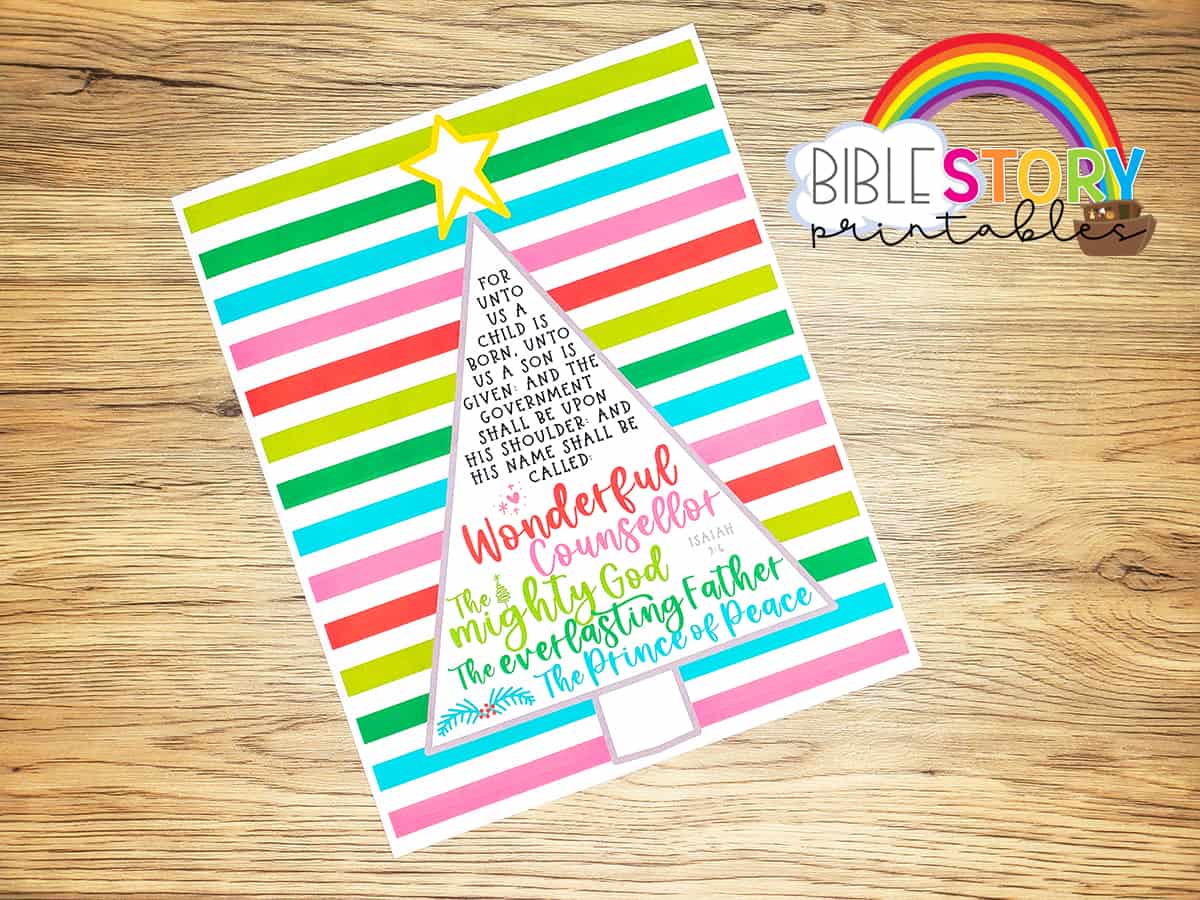 Christmas Bible Verse Charts & Posters
There are many ways you can use a colorful Christmas Bible Poster. Teachers can display as the daily memory verse, take-home paper, or as a visual for the Christmas Story. Homeschool moms can put it up on their fridges and use it to encourage kids to memorize Christmas Bible Verses during the month of December.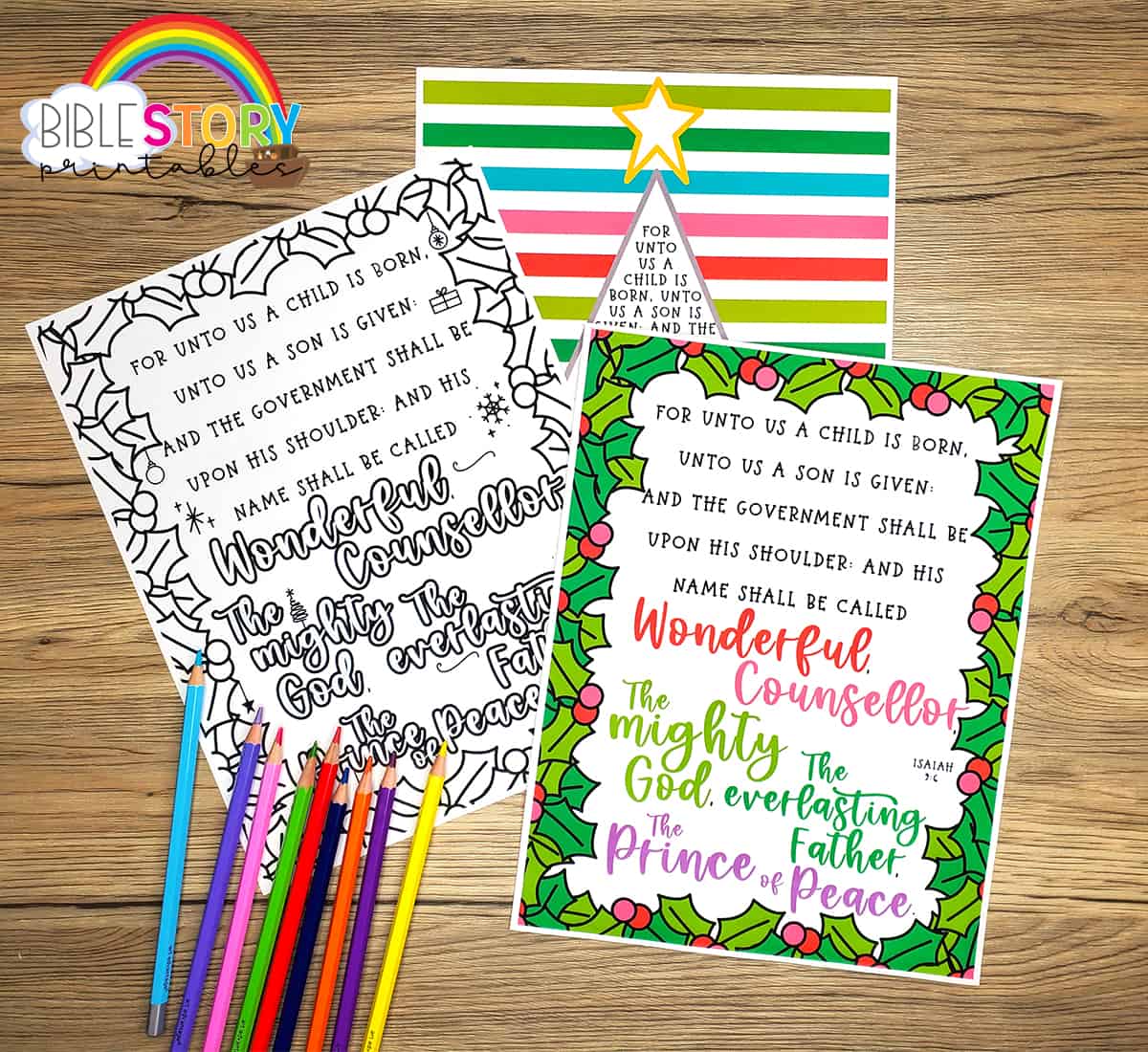 Bible Memory Charts can be laminated or page protected for storage or longer use. Alternatively, you can adjust your printer settings to print multiple charts per page. Scaling down the charts to flashcard size will provide you with simple take-home Bible memory cards you can pass out to your students this season.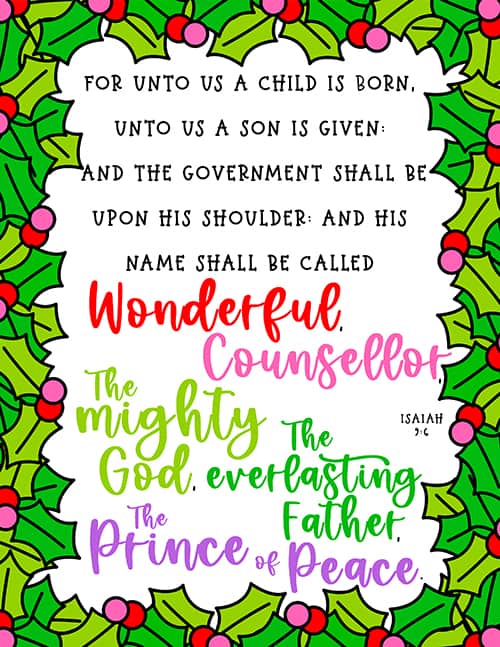 Use these Bible Verse charts at Christmas time for easy memorization during holidays in Isaiah 9:6.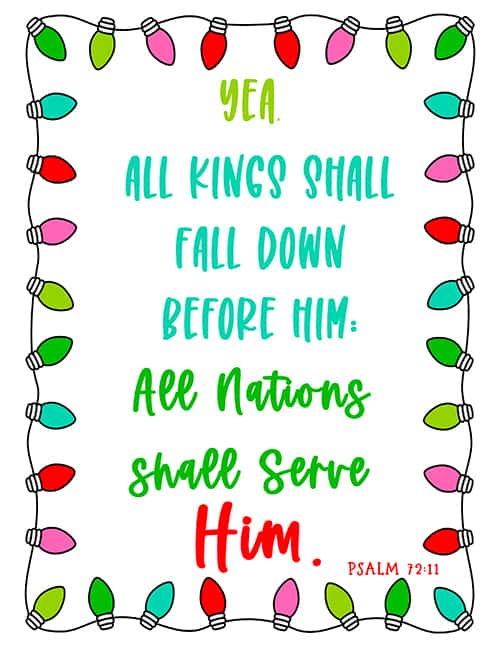 This Psalms Bible Chart is great for Christmas time to teach kids during memory Bible time in the book of Psalm 72:11.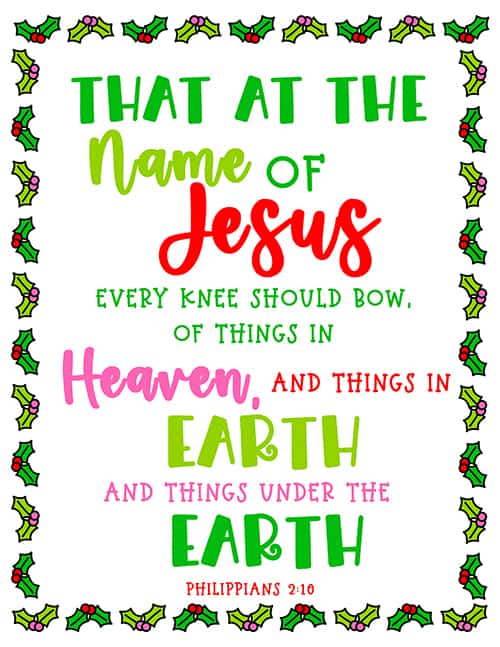 This Christmas Bible Chart is a great reminder for kids about Jesus and his reign over His people in Phillipians 2:10.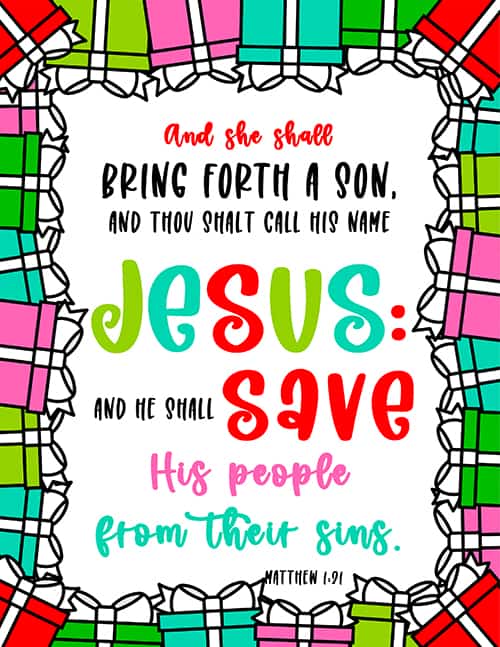 During Bible Memory time, Christmas verse Matthew 1:21 is the perfect Bible Chart for teaching and display.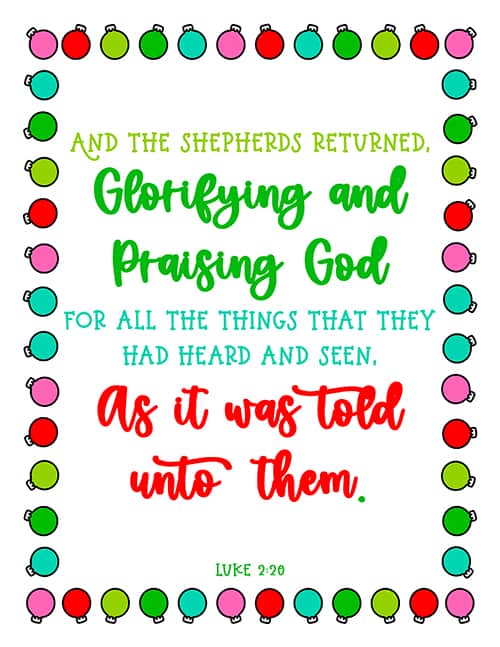 Kids learn how to memorize scripture easily with our free Christmas Bible Memory Verse Chart in the book of Luke 2:20.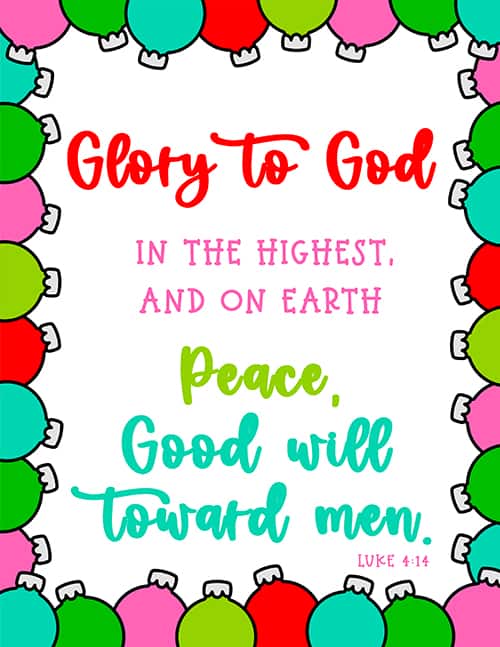 Free Coloring Page for Bible Verses for the Christmas Story. Luke 2:14 reminds us to give glory to God in the highest.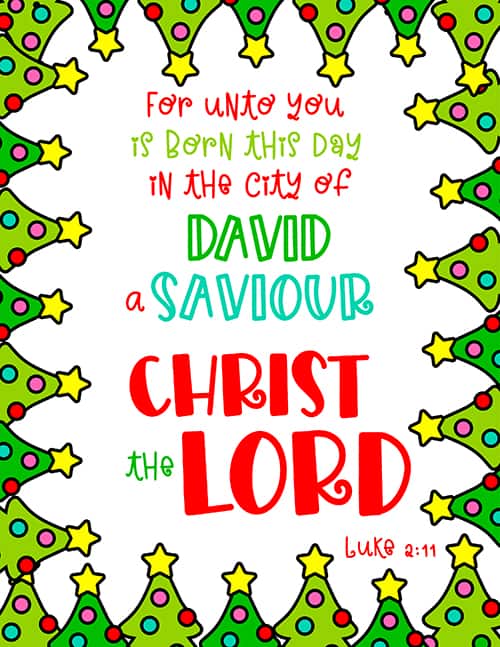 This adorable free Christmas Bible Memory Chart can be displayed at home, Christian School, and churches to help with memorization.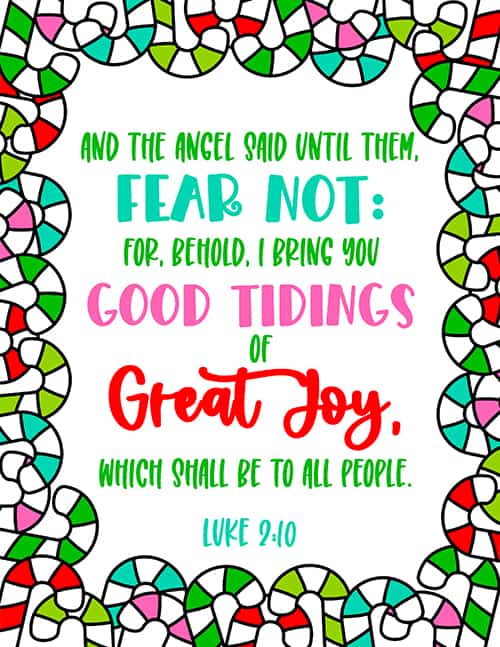 The Christmas Story in Luke tells us about the angel who foretells about Jesus' Birth in this colorful and creative chart for kids.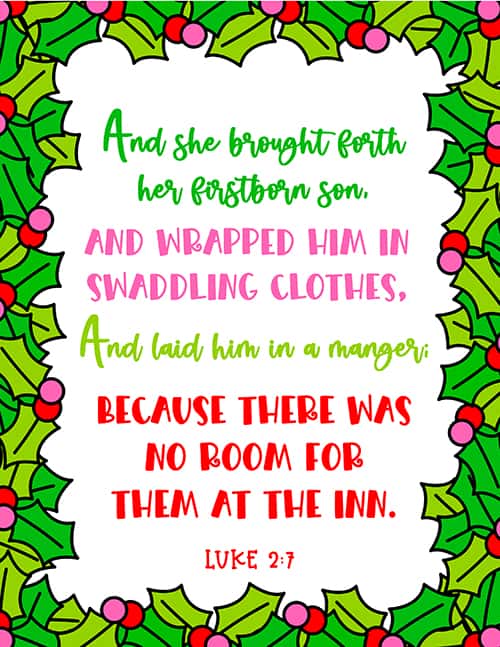 Ou free Bible Verse Chart for Christmas reveals the greatest story in Luke 2:7 when Jesus arrives in a manger.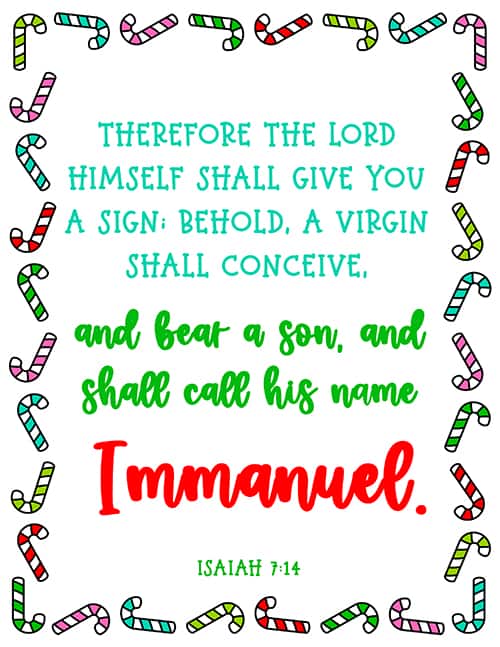 Teach kids about Jesus with our Christmas Chart including a key Christmas Bible Verse to help with memorizing the greatest story.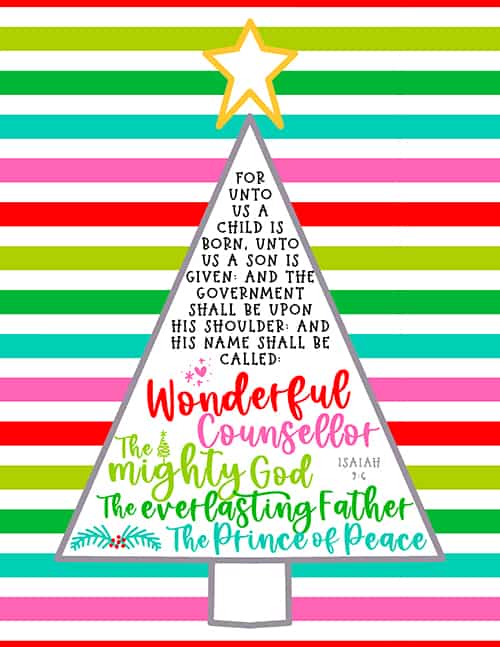 Here is a special Bible Memory Verse chart featuring the verse from Isaiah 9:6 in the shape of a Christmas Tree.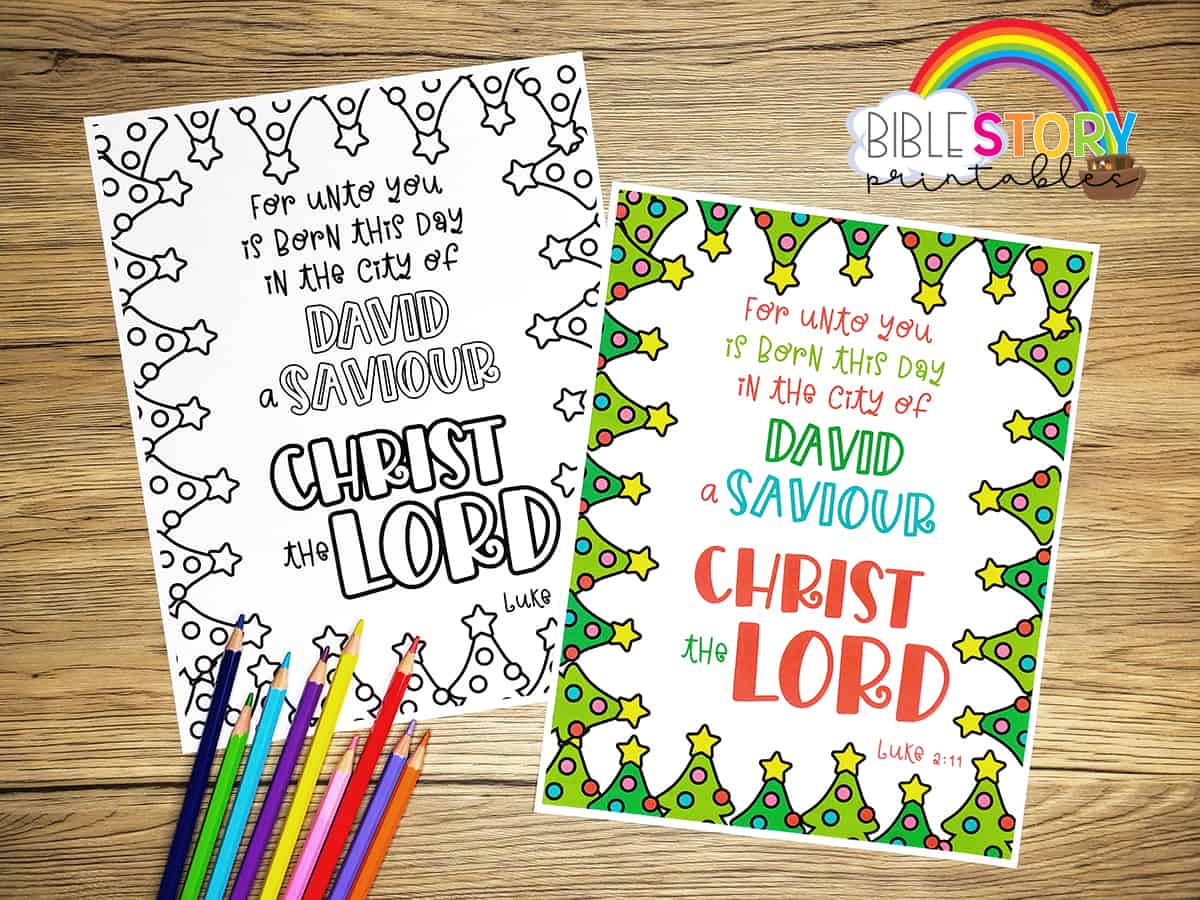 Christmas Bible Verse Coloring Pages
Christmas Coloring Pages are so much and a great hands-on tool for teaching scripture memory. Some useful ideas would be to say out loud Christmas Bible Verses together as a class or family as kids color each letter and holiday object. These can also be used as take-home papers and visual aids during the month of December.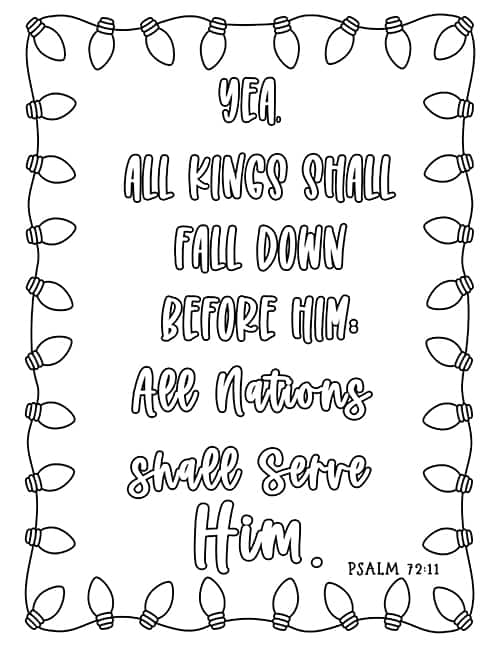 Teach kids about the Bible with our Psalm 72:11 Bible Verse that's perfect for Christmas.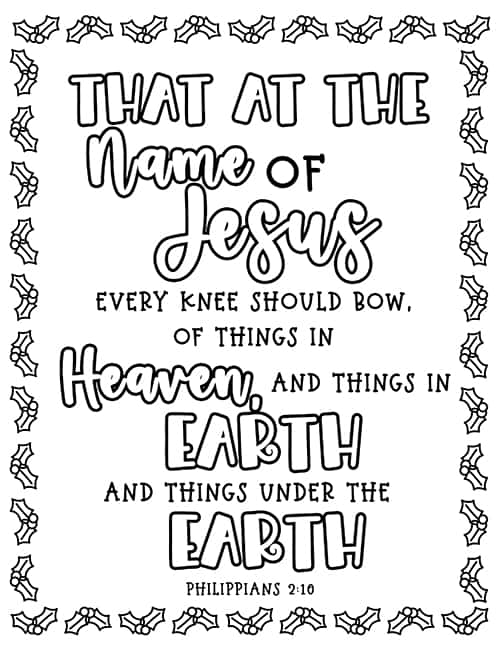 Have the children color and memorize this key Christmas Bible Verse in Philippians 2:10.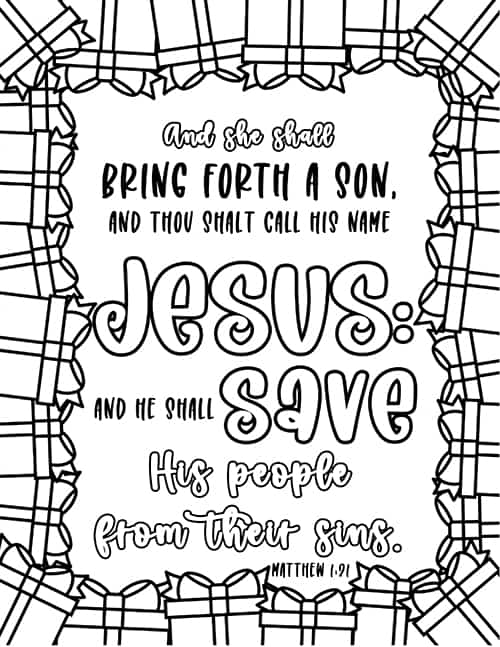 Students can learn about how Jesus saved His people with our Matthew 1:21 Coloring Page.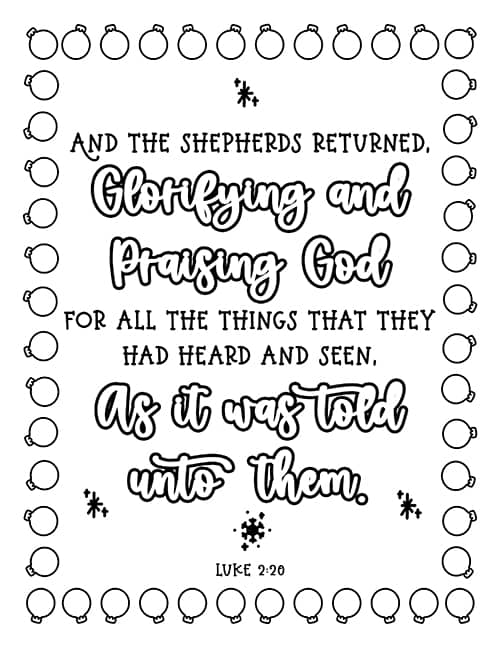 The Christmas Story is found in the book of Luke. Bible Verse 2:20 coloring page is perfect for littles.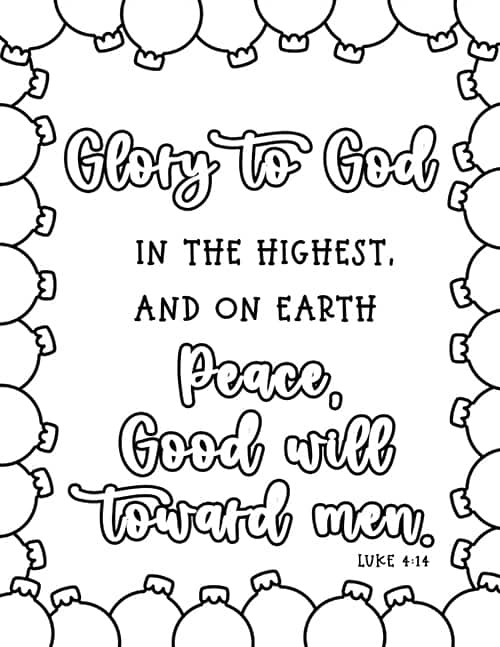 Keep the Christmas Story alive with our Luke 4:14 Bible Verse Coloring Page for kids.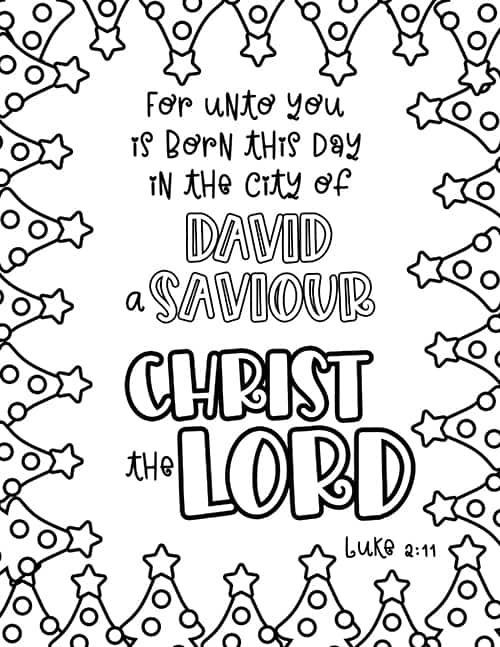 Kids memorize Christmas scripture easily with this Christmas Story Bible Verse in Luke 2:11.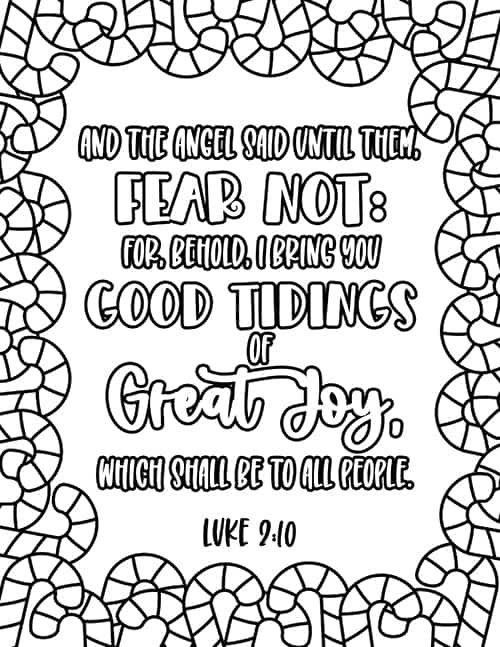 The Christmas Story is told in the Book of Luke and this free Christmas Coloring Page is perfect for preschoolers.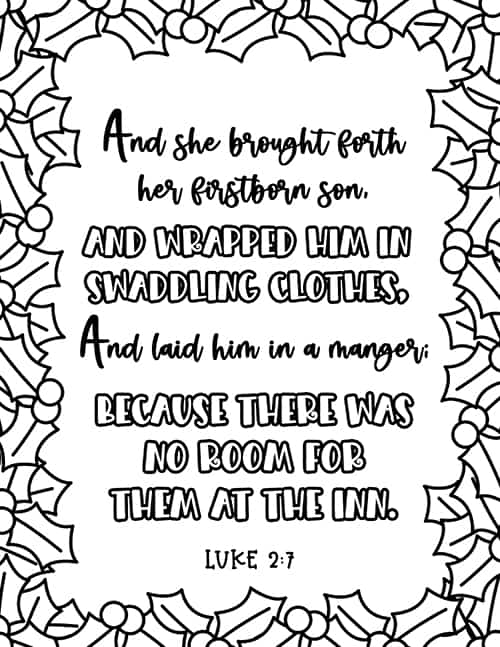 The greatest story ever told is at Christmas and here is a great Bible Verse Coloring Page for kids.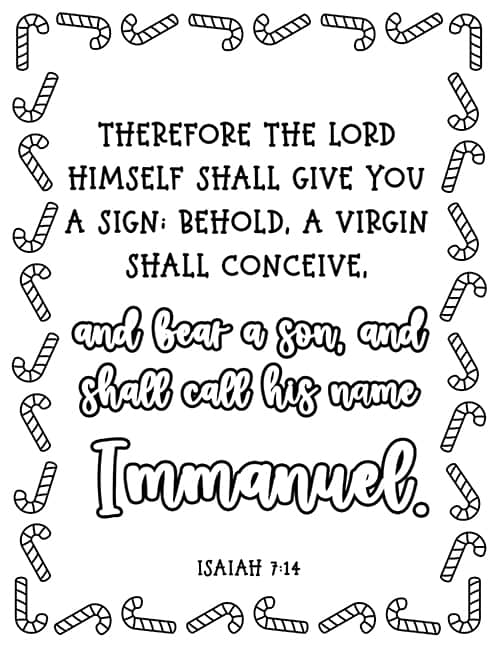 Isaiah foreshadows Jesus' birth in Isaiah 7:14 Christmas Coloring Page that's perfect during storytime.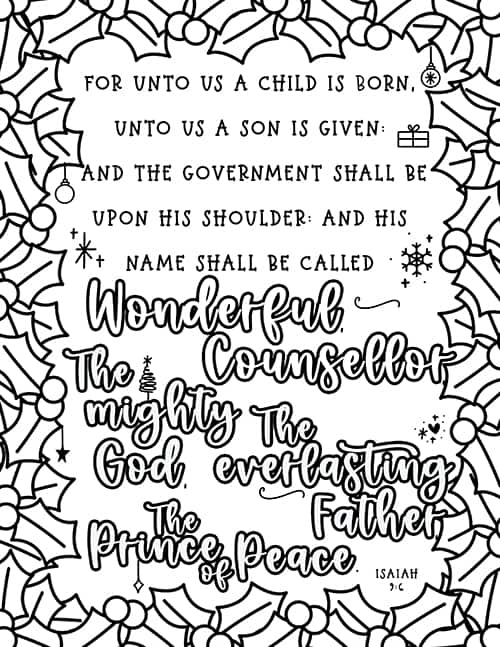 This coloring page with Isaiah 9:6 reveals Jesus' wonderful names like Wonderful Counsellor, Mighty God, The Prince of Peace, and more.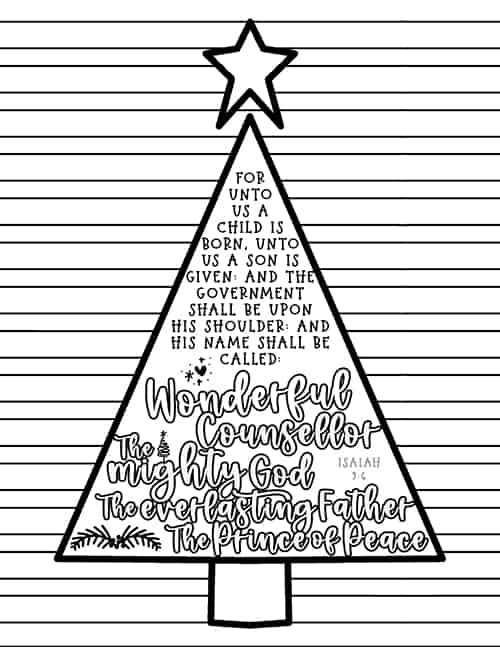 Students can color and memorize Isaiah 9:6 with our free printable Bible memory verse coloring pages.