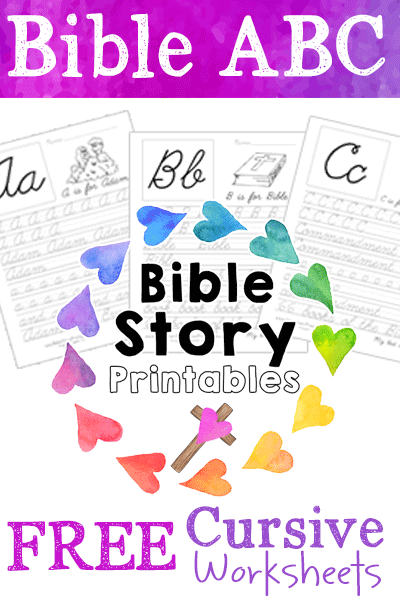 Children can learn the alphabet while also learning about key Bible characters. If you're going through the alphabet in your homeschool or children's ministry you might add in a little Bible fun by introducing children to different Bible characters and Bible truths with our Bible ABC Letter of the Week Program! You might find that children are all ready familiar with most of the stories you cover, making it great for review. Additionally, our Bible ABC Printables and worksheets are great for children of all ages.  Below, you'll find A-Z cursive handwriting worksheets with a Bible theme. If you have younger children in your group, you can find all of our Print Bible ABC Worksheets here. They coordinate so you can keep the theme consistent in your classroom.
50 Bible Stamps for your Classroom!
Let your students stamp their love for Jesus with this Religious Stampers Assortment. A great addition to your Sunday School and Vacation Bible School classroom supplies.  Available from Oriental Trading co. Click Here.
Perfect for Homeschool or Children's Ministry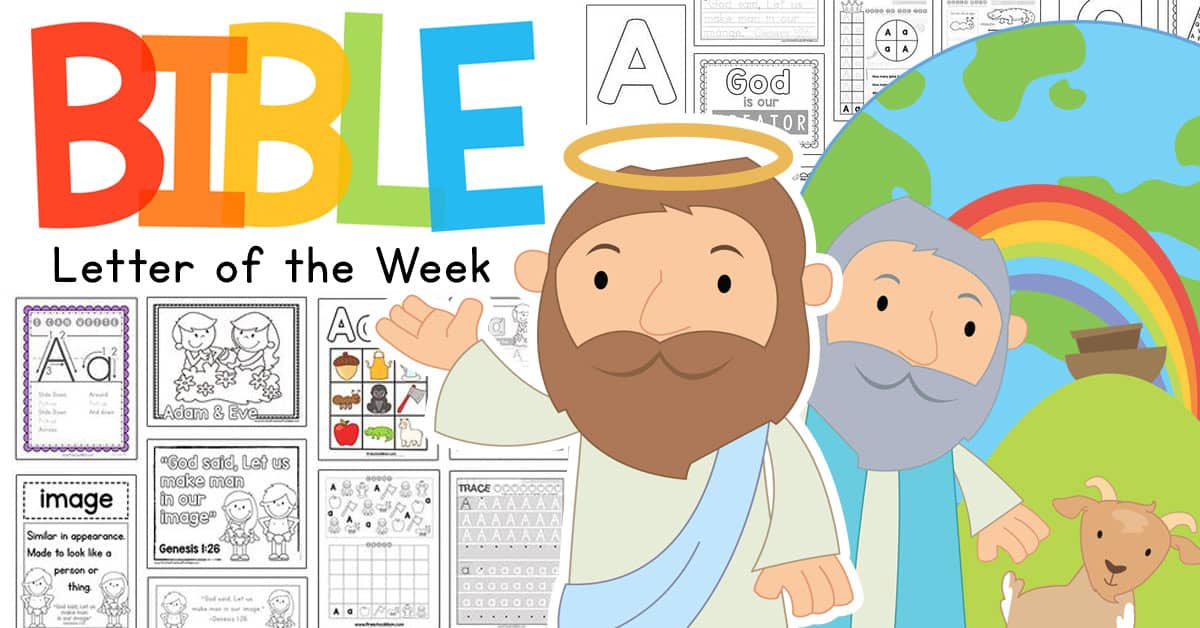 Letter of the Week Simplified!  Over 600 pages of downloadable resources for teaching children the Alphabet one week at a time. For each letter of the alphabet you'll receive 24 pages of Bible activities, games, worksheets, charts, coloring pages, math explorations and more. Designed to keep the prep work to a minimum, our Bible ABC Curriculum Notebook can be spread over 26 weeks.  View the sample pages above for a detailed course outline and a suggested 4 day schedule.  Suggested age range is Preschool to K4.  Click Here for Sample Pages