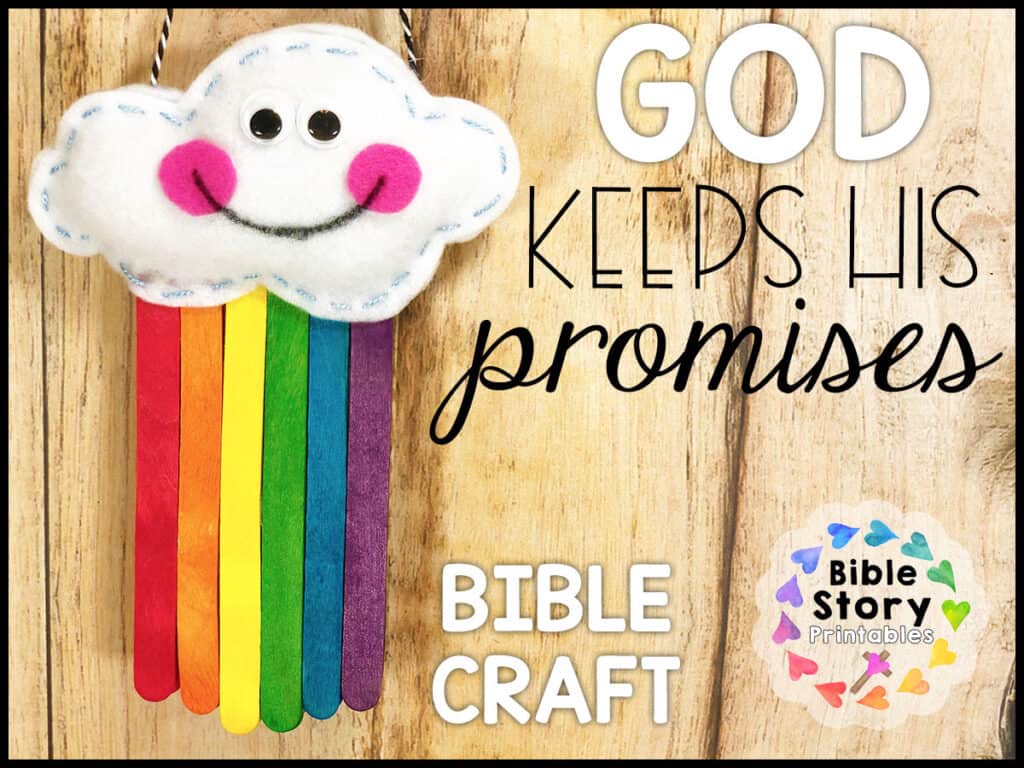 Looking for a fun craft that's easy, adorable and keepsake worthy? You'll love this super cute Sunday School craft that will give you the opportunity to share about God's promises while teaching sewing basics! Plus, you'll find a printable template and other free rainbow resources to go along with this wonderful bible lesson for kids!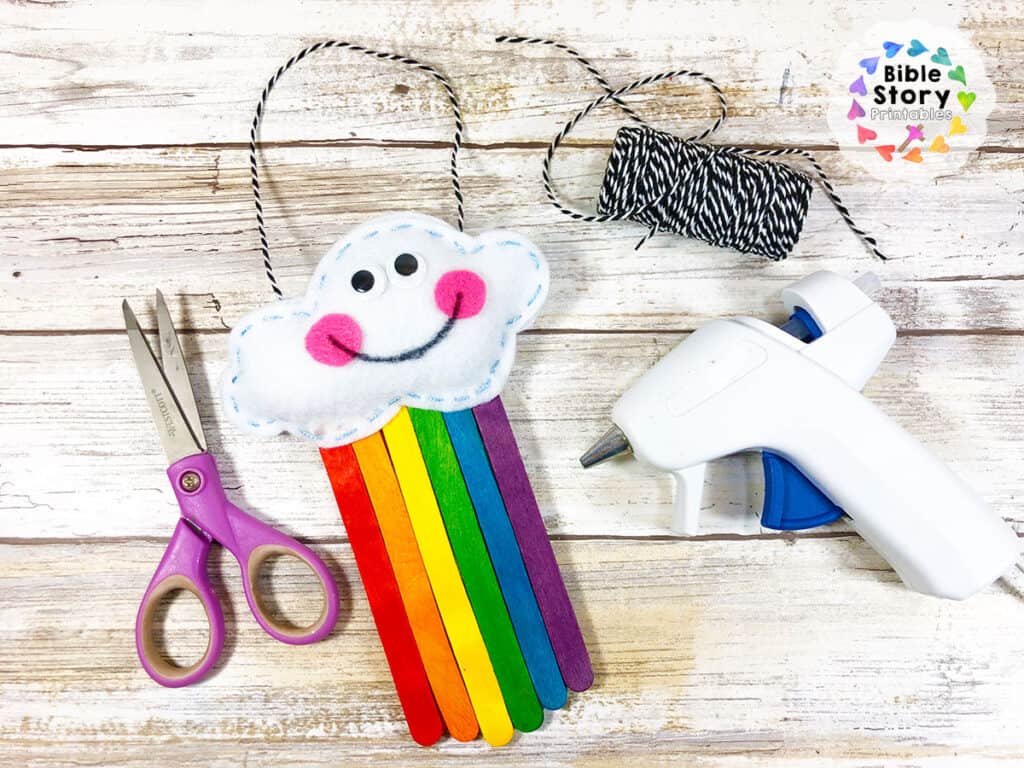 Sunday School Craft Materials
This cloud-based rainbow craft with easy to follow instructions is a wonderful Sunday School Craft idea for boys and girls alike! Here are the rainbow craft materials you'll need to get started: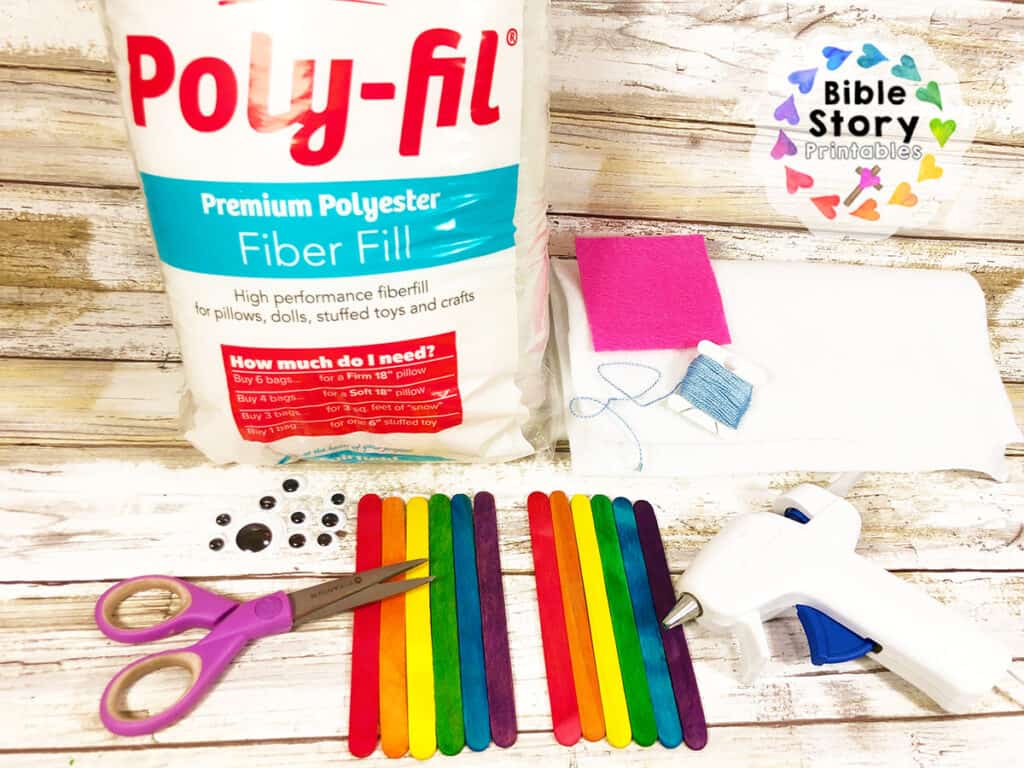 Bible School Craft Instructions
Using a pre-made template on cardstock as a guide, trace a cloud using a peice of white felt fabric. Click image to download cloud template.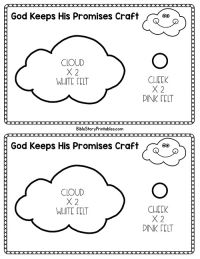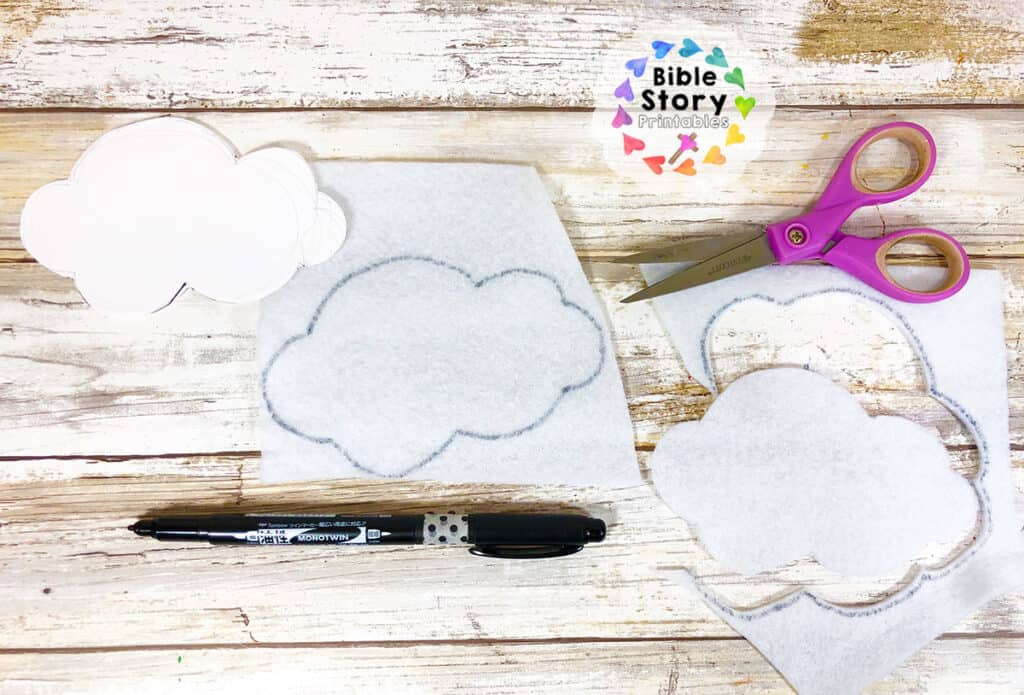 Cut 2 pieces of the cloud shape out of white felt fabric using cloud template.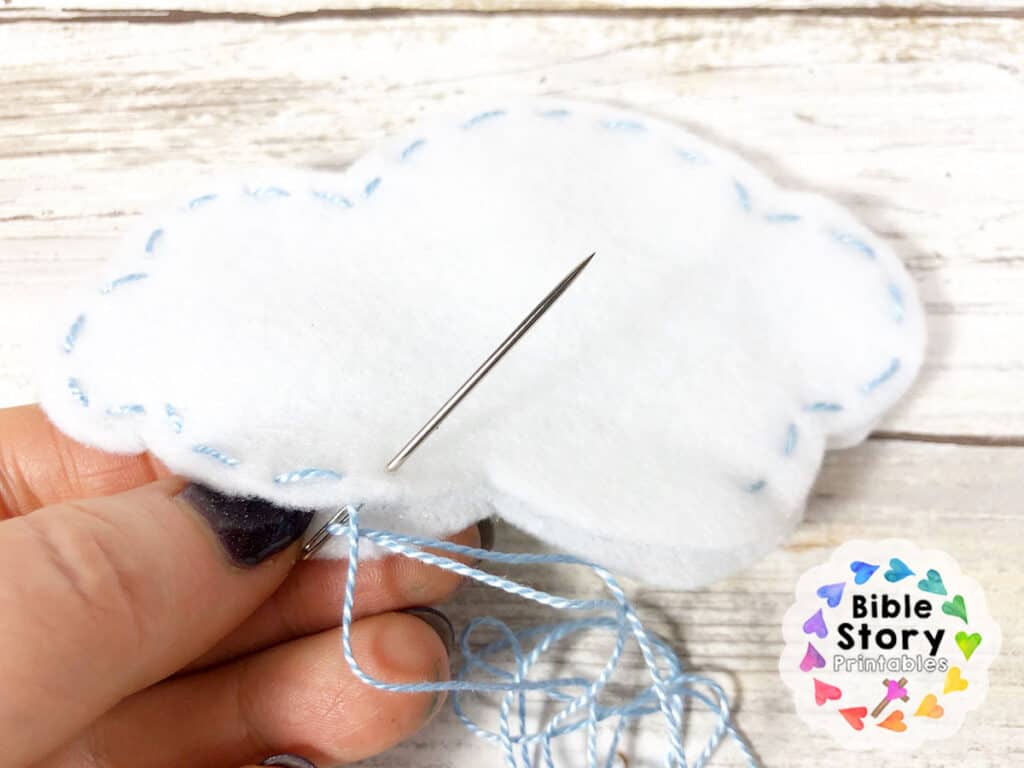 First, thread Embroidery Floss and start working your way around the cloud as shown above.
Leave enough room to stuff with white fiberfill into the cloud.
Finish up sewing the cloud.
Tie a close knot with floss, and cut excess string.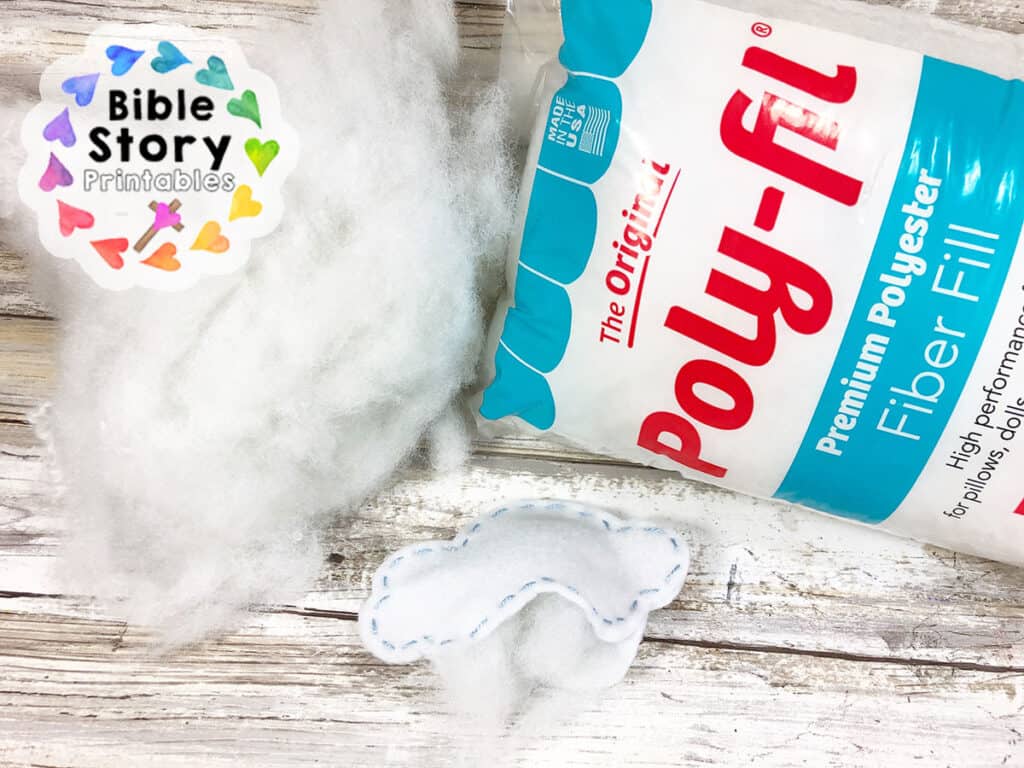 It's time to heat up the hot glue gun!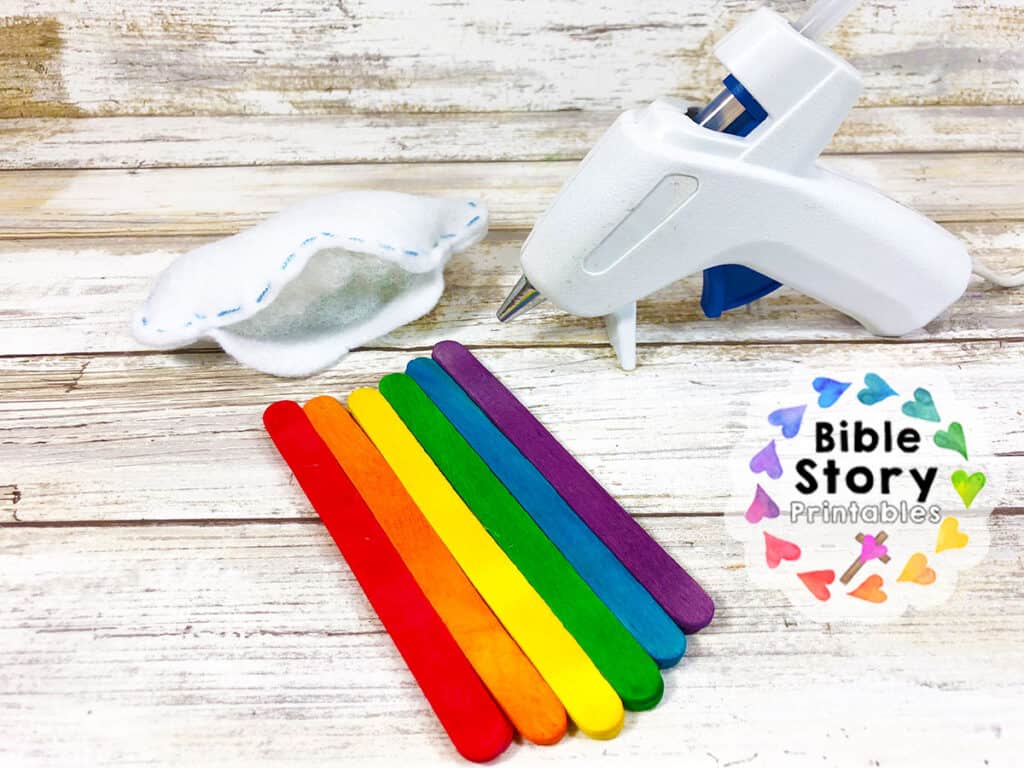 Cut a heavy piece of cardstock in a rectangle shape that covers top of rainbow-colored popsicle sticks and glue firmly with hot glue gun.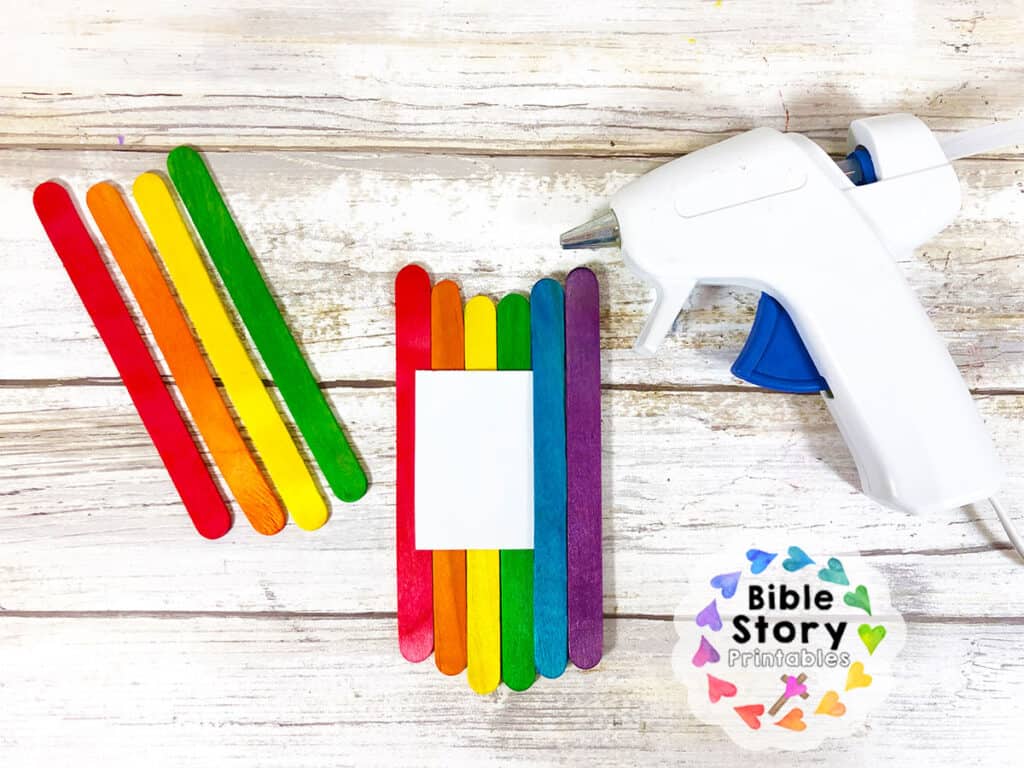 Cut small circles for cloud cheeks and hot glue.
Add 2 wiggly eyes and hot glue.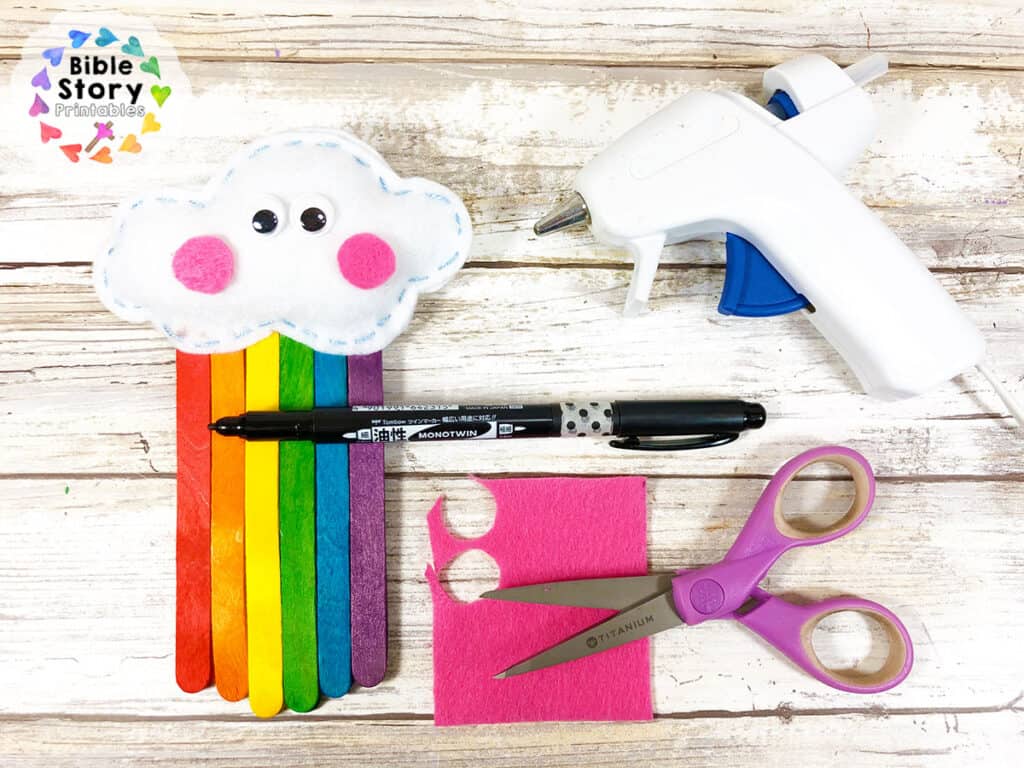 Using a black sharpie or thick felt tip pen, add a smile to your adorable cloud.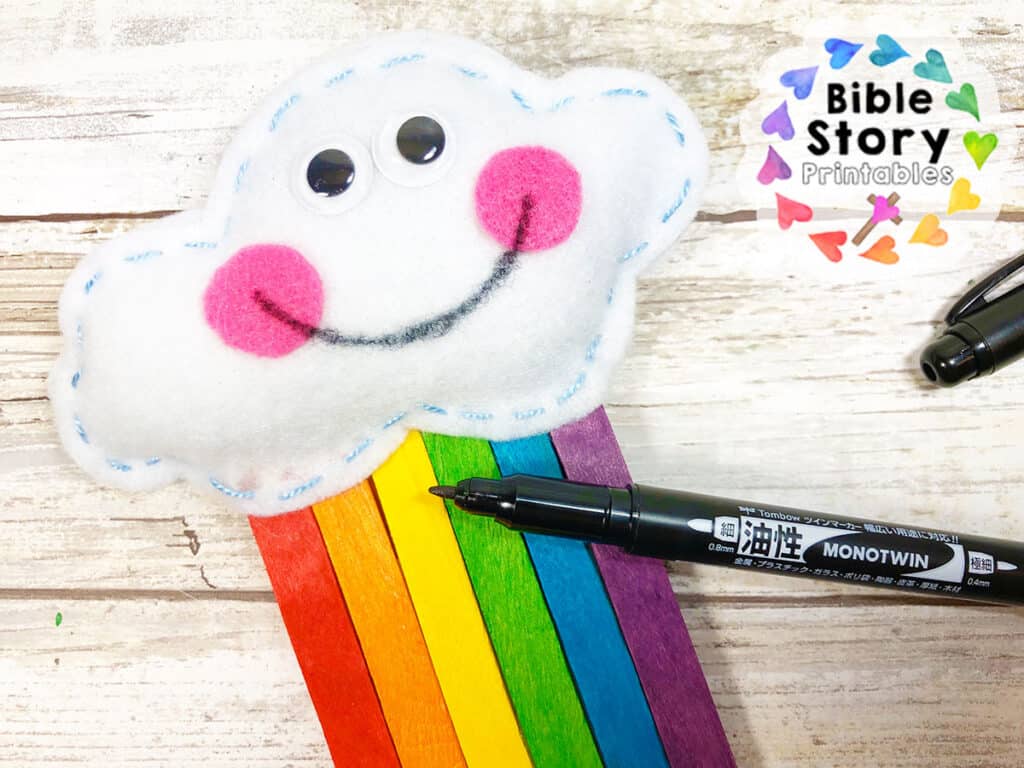 Tie an extra piece of embroidery thread to the main thread on top of both sides. Use a hot glue gun to reinforce the thread for extra protection. You can now hang up your rainbow Sunday School craft. It makes a perfect keepsake, gift, or nursing home present for older patients.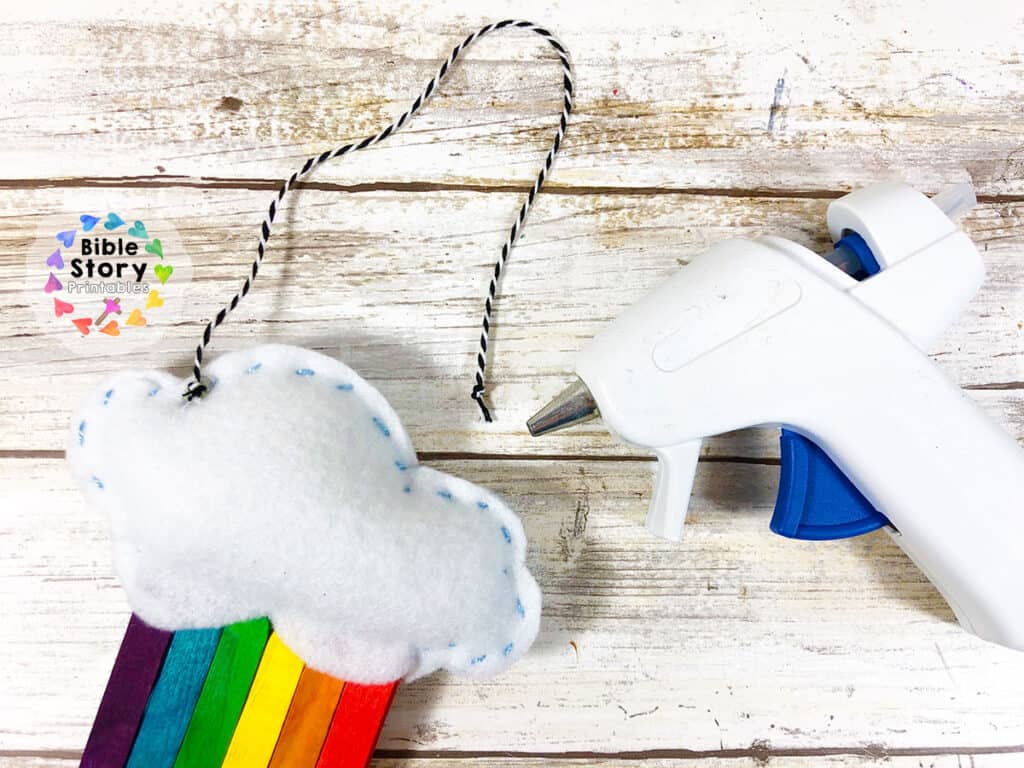 Use this opportunity to teach your young bible students about God's promise in the bible. Grab this wonderful story about God's promise! Plus, there are many bible verses in the bible about God's promises, but here a great one to start with your little ones:
Genesis 9:16 KJV- And the bow shall be in the cloud; and I will look upon it, that I may remember the everlasting covenant between God and every living creature of all flesh that [is] upon the earth.
And, don't forget, St. Patrick's Day is right around the corner! Don't miss out on these free St. Patrick's Day crafts for your little ones: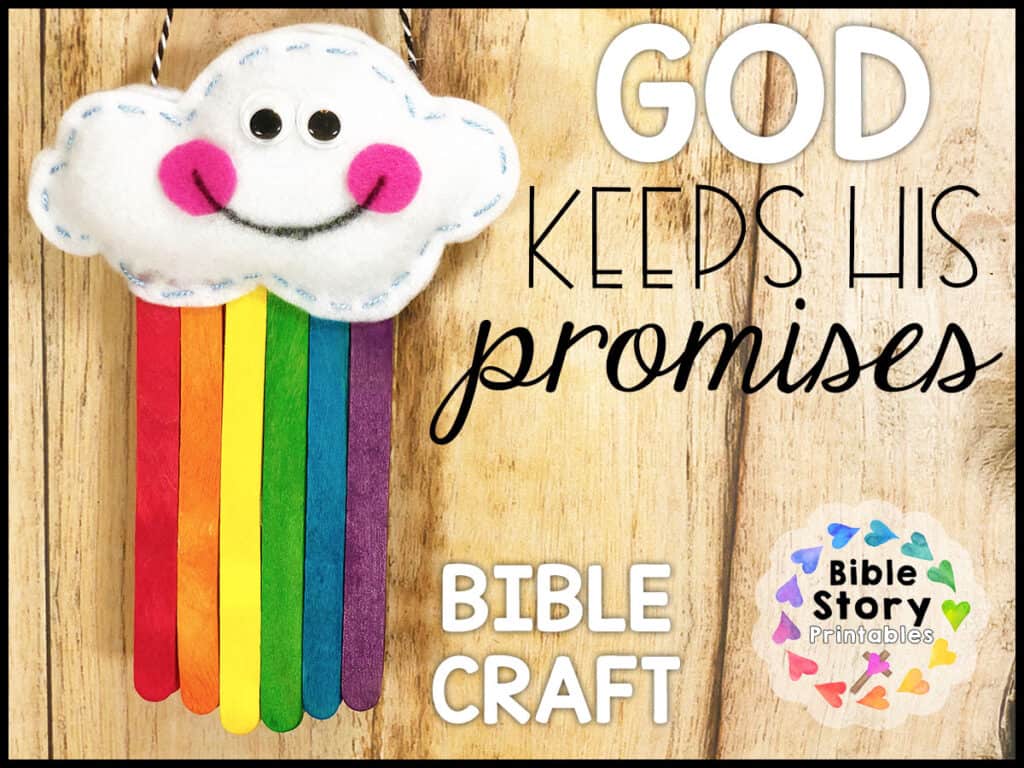 Looking for more Sunday School crafts the kids will love but teaches them a bible lesson? Try my God Keeps His Promises Game!
Need some more free rainbow resources for Sunday School? Try this fun rainbow game teaching the alphabet or Catch the Rainbow game!