It's never to early to start committing God's word to memory! Children of all ages can begin to learn important truths they will carry with them throughout their lives. We personally love Seeds Family Worship music as they put complete NIV Bible verses to song, making memorization quick and fun!
Recently, we've put together some fun, interactive Bible Memory Packs that make it simple to come alongside your kiddos to help them commit key scriptures to heart.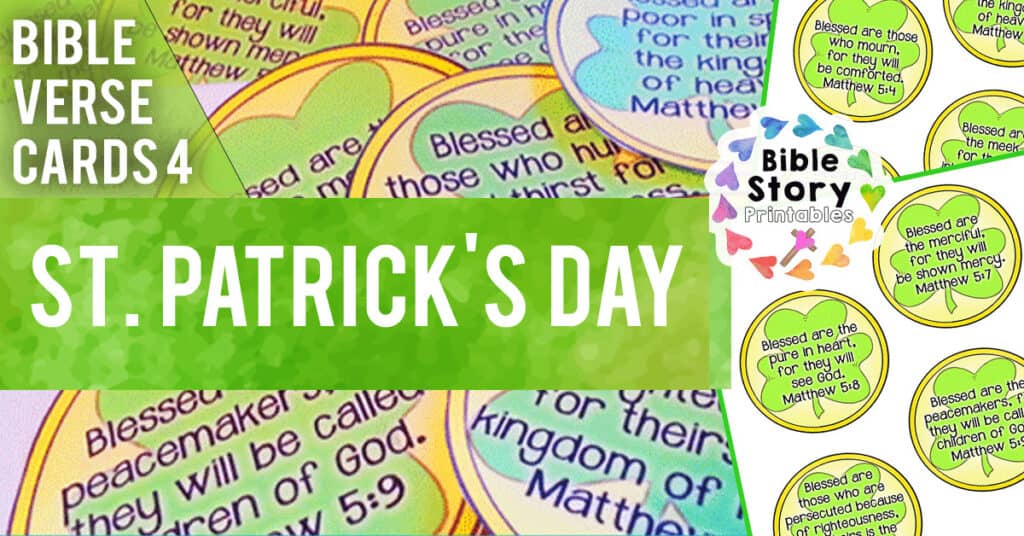 This is a set of eight bible verses from the Beatitudes in Matthew 5. Each of the Beatitudes features an inward quality to receive God's reward. These St. Patrick's Day Bible Verses are great for learning the beatitudes.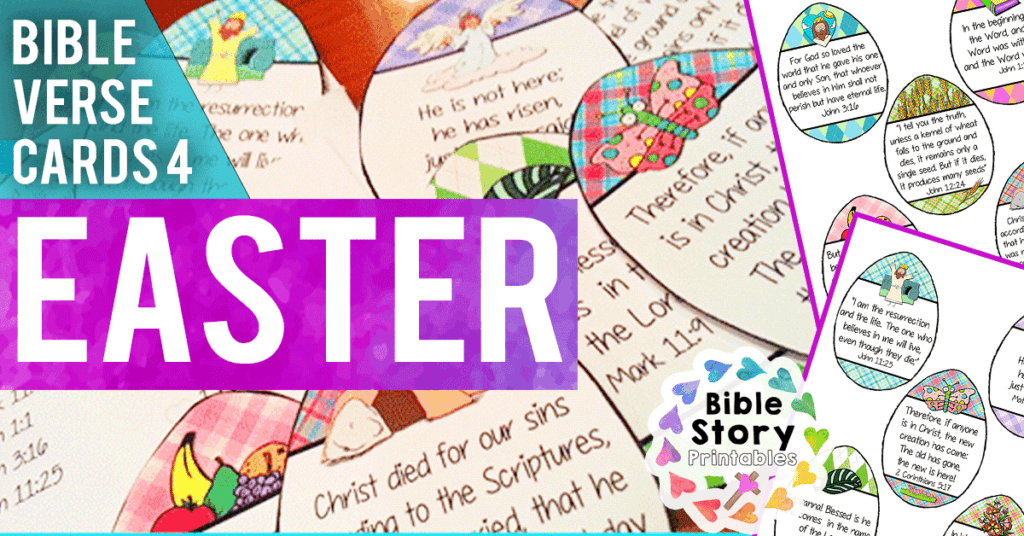 Easter is the celebration of the resurrection of Jesus Christ!  This collection of printable Bible Verse Cards will provide your students with key scripture memorization tools.  Each of the 10 verses is printed in the shape of an Easter Egg, and includes a full-color image to help remind them of their verse.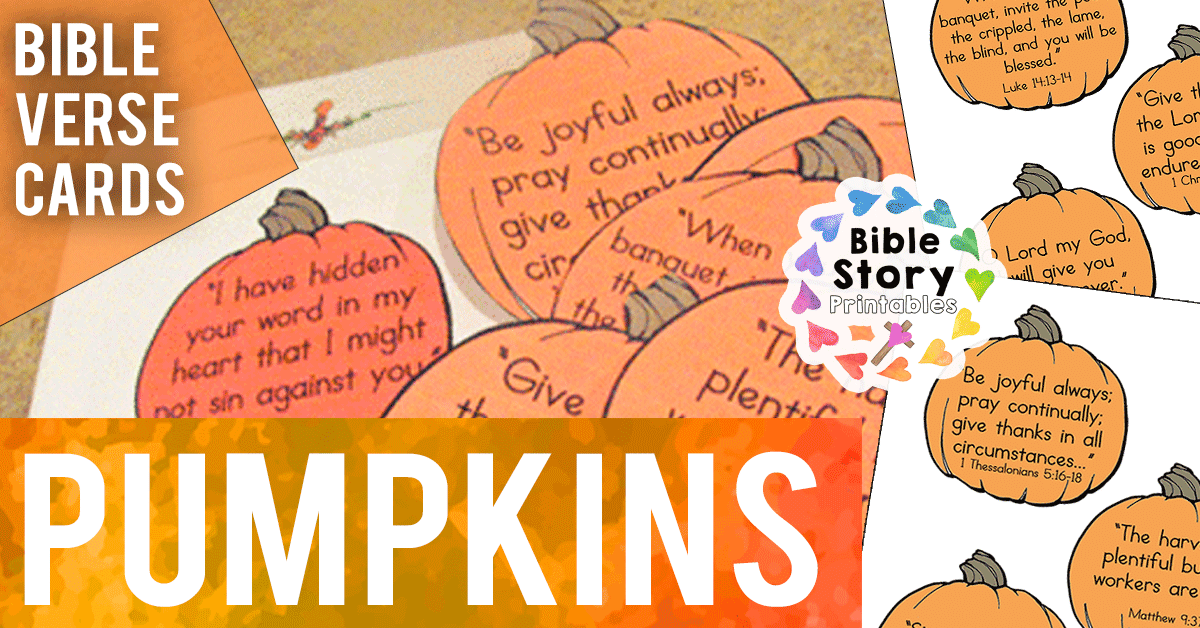 This is a great set of bible verse children can learn during the Fall season. Each verse has a message of thankfulness on a pumpkin. Children can store their pumpkins in the printable pocket which includes a checklist as they learn each verse. It would be great to have an incentive for learning all of the verses.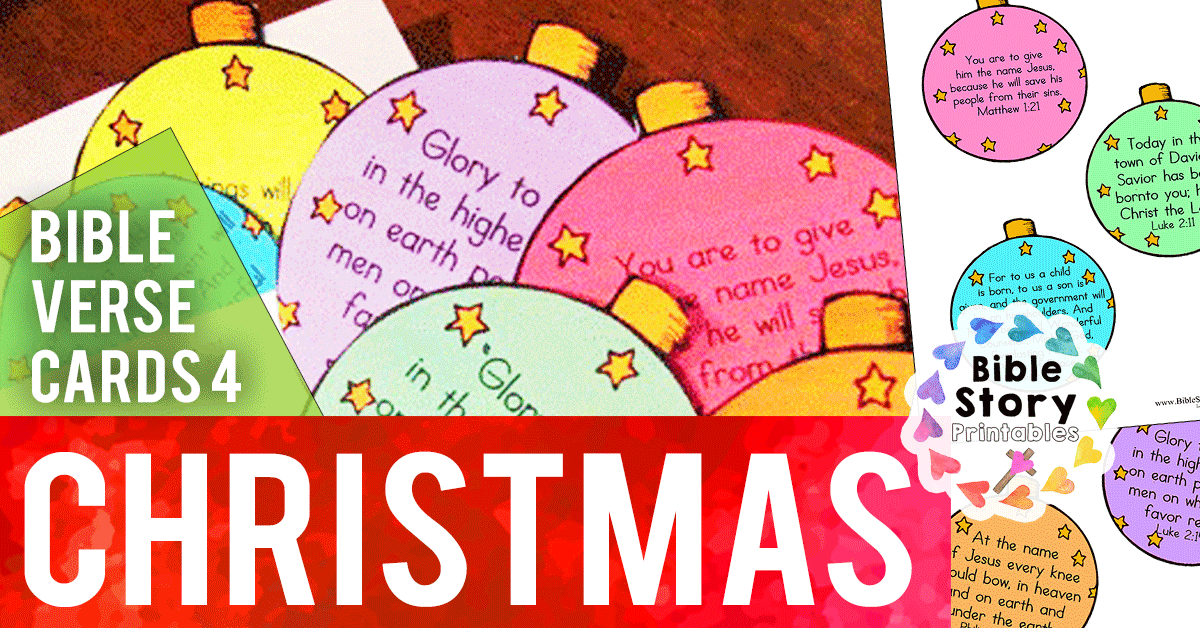 Help children learn these important key bible verses this Christmas. There are six different verses printed on an ornament and each can be stored in a printable pocket for children to take home.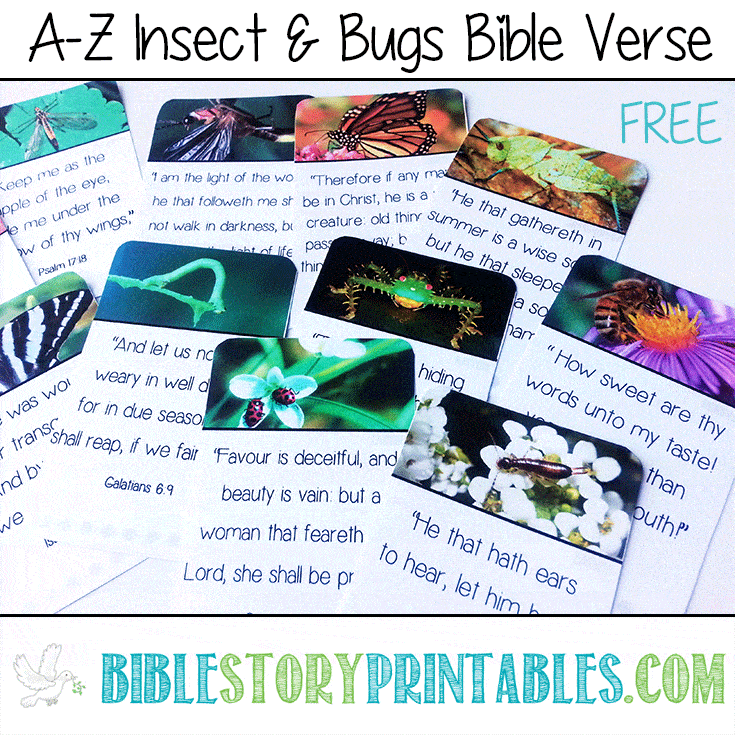 This is a set of alphabet bible verse cards with an insect theme. Children learn 26 key scriptures while working their way through alphabet bugs. We've chosen verses that fit with the features of the insect, or the name so the visual photo will help children remember. Expand this set with our full collection of A-Z Insect Printables here.
Additionally, our Bible Verse Printables are great for helping children really understand and know each specific verse.  If you are looking for more, be sure to check out our $5.00 No-Prep Holiday  Bible Verse Memory Packs!