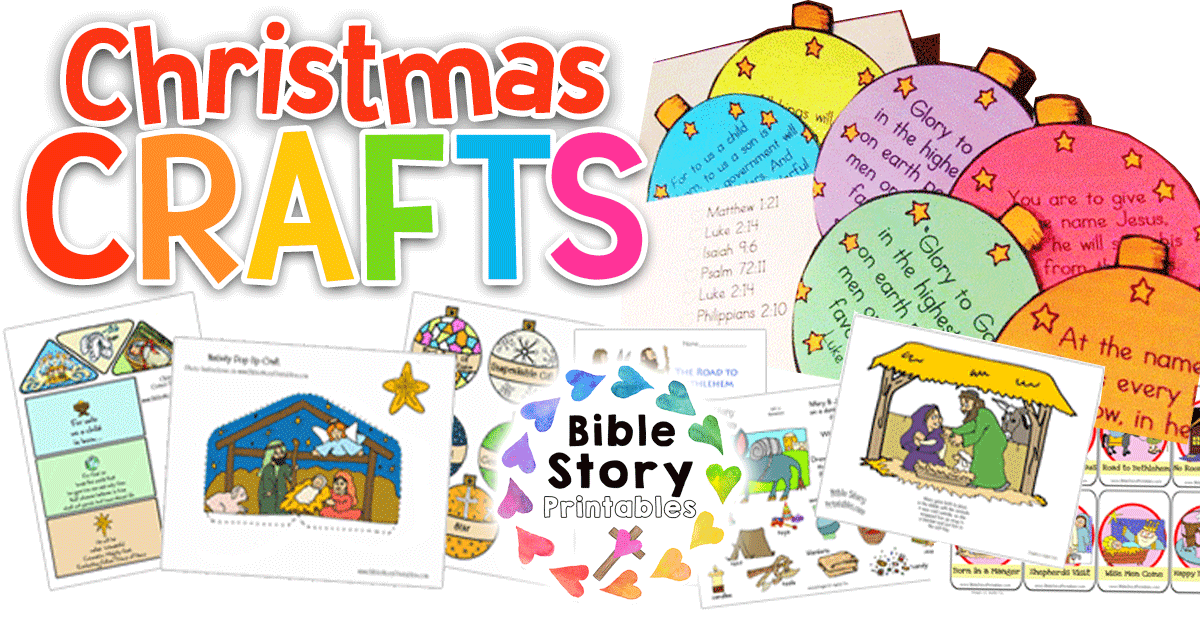 Christmas is a great time to teach children about grace, forgiveness, and the sovereignty of God. Children love to hear the birth story of our Lord and Savior Jesus Christ and you can send them home with an everlasting message of hope and salvation. Below are some printable bible crafts you can use during the Christmas Season.  You'll find printable Christmas Cards, Printable Ornaments, Printable Bookmarks, Christmas Coupons and more! Use these resources in your Homeschool, Sunday School, and Missions trips.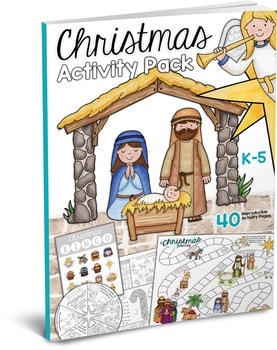 This Christian Christmas Activity Pack is filled with Bible games, worksheets, crafts and activity pages you can use to teach your little ones the story of Christmas. This set is designed for the K-5 teacher or homeschool family and includes multi age resources to connect with different ages and abilities.
See photos of contents here on our blog
Names of Jesus Advent Ornaments
Print out your own DIY set of Advent Ornaments that go through the Names of Jesus. Perfectly sized to fit on wooden craft ornaments, or make a paper set for students to take home this December.
Merry Christmas Card Craft
Here are four different Christmas cards you can print for your children to give to their friends and family.
Christmas Bible Verses for Kids
Help children learn these important key bible verses this Christmas. There are six different verses printed on an ornament and each can be stored in a printable pocket for children to take home.
Happy Birthday Jesus Bingo Game
We've got a great game you can play with your children or students during your Classroom Christmas Party. There are five different cards with some repeat graphics. Have children choose one of the images to cover.
Happy Birthday Jesus Card Game
This is a bible card game for children to play around Christmastime. You play this game exactly like Old Maid, except instead of an Old Maid, you have a "Happy Birthday Jesus" card. And instead of trying to get rid of it, you win by being the last person to have the card.
Nativity Play Set
Print this free Nativity Play set for your children or your entire classroom. Print in color or Black and white. Small and Large printables available.
Pop-up Nativity Card Craft
This is a great bible craft for kids to make in class and then take home to give to Mom or Dad for a present.
Christmas Corner Bookmarks
These corner bookmarks make fantastic gifts for children to take home and present to friends and family.
Christmas Story Ornament
A fun Christmas craft for your children! This scroll has the entire Christmas Story and makes a wonderful take home activity for all ages.
Three Wise Men Paper Craft
This is a fun way to make visual representations of the gifts of the Maji! Print up the images of Gold, Frankincense, and Myrrh. Then follow the instructions to make a box out of paper.
Looking for more?  Try our Christmas Bible Activity Pack