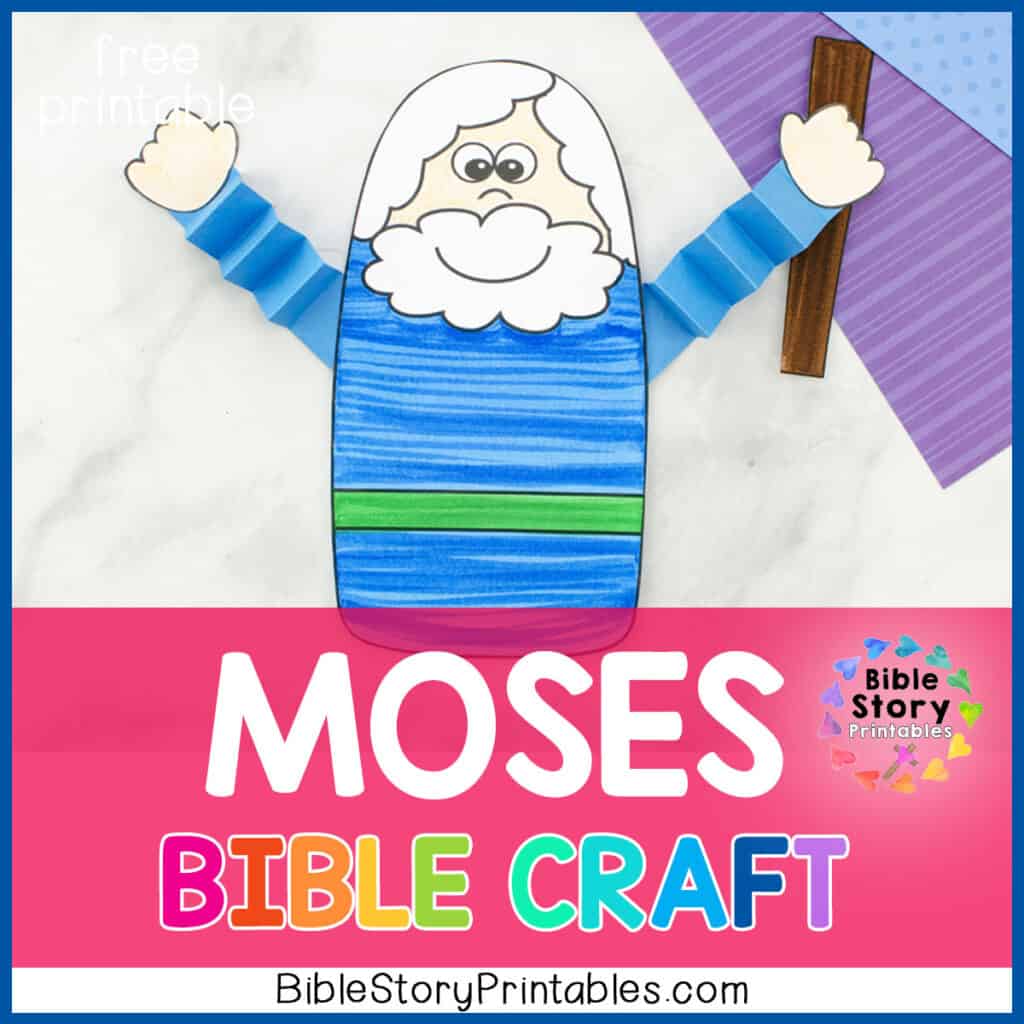 Looking for some adorable and easy Moses crafts for your homeschool, Sunday School or schooling at home? We've been sharing with you these super cute bible crafts like Two Greatest Commandments and Treasures in Heaven. Here is another way to show Moses' faith in God with our Moses Parts the Red Sea Craft!
Where is the Story of Moses Parting the Red Sea?
The true account of Moses parting the Red Sea with his staff in hand can be found in the book of Exodus Chapter 14 of the Holy Bible. It's a wonderful story of a faithful man who trusted God when it looked bleak that he would provide salvation to his people. It's a great story to teach our children how faith is a huge part of our love for God.
Moses Parts the Red Sea Craft
Our Moses Parting the Red Sea Craft is perfect for preschoolers, Kindergartners, and Elementary age children. With only 7 step by step instructions and staple items in your craft box, it's a no brainer! Don't you just love easy to assemble and adorable to make crafts?!!
Moses Parting the Red Sea Materials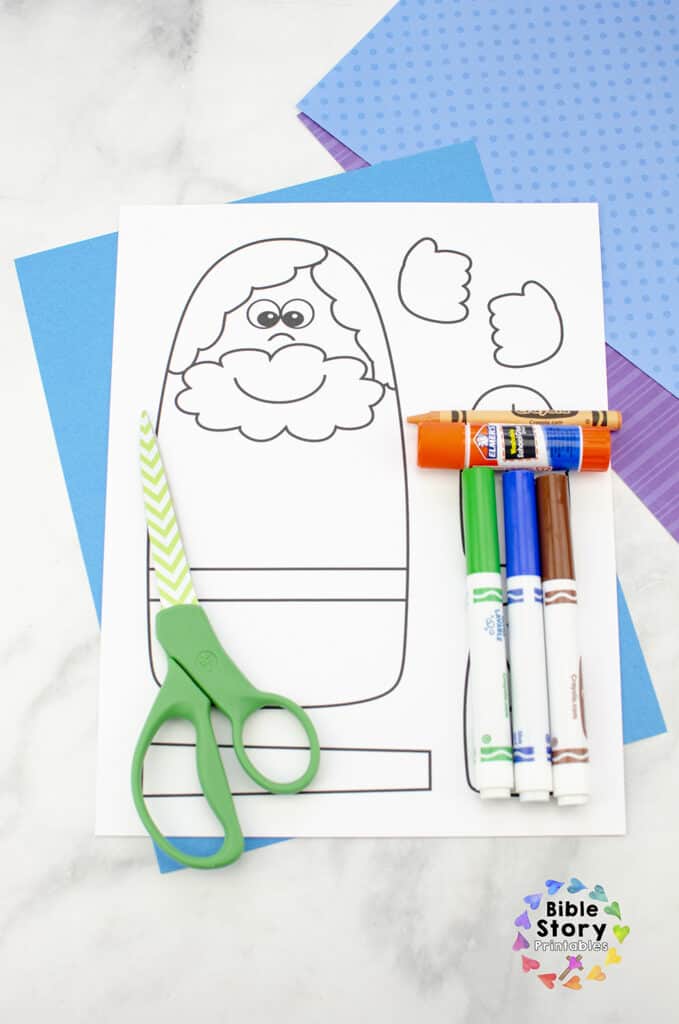 Template printed on cardstock
Blue cardstock or construction paper
Markers; here we used blue, green and brown
Glue stick
Scissors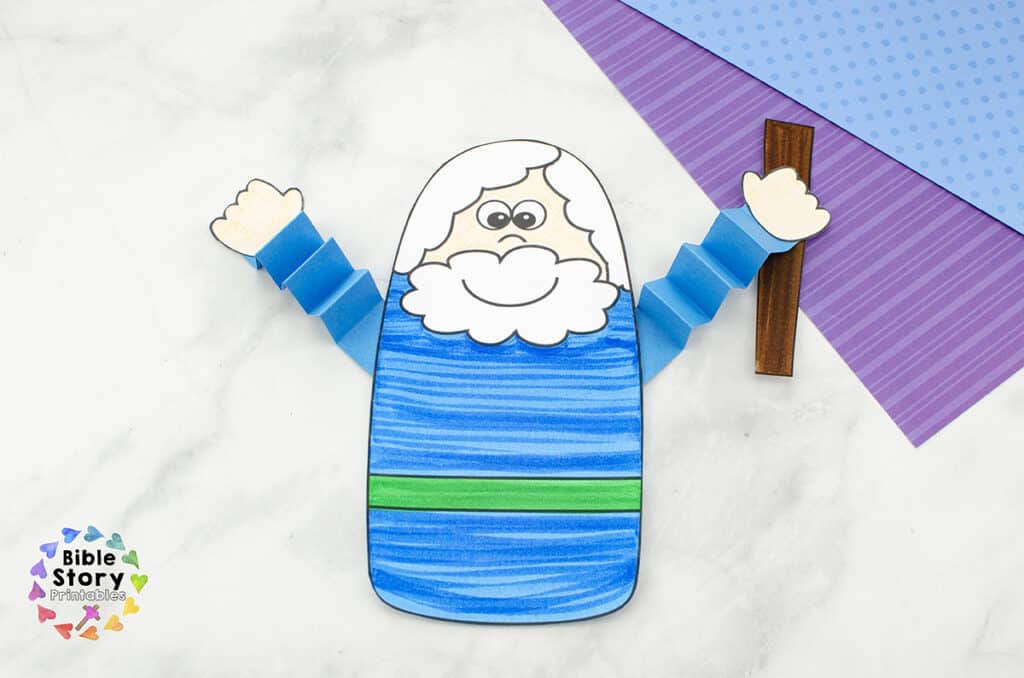 Moses Parting the Red Sea Instructions
First print out the Moses Red Sea template on cardstock.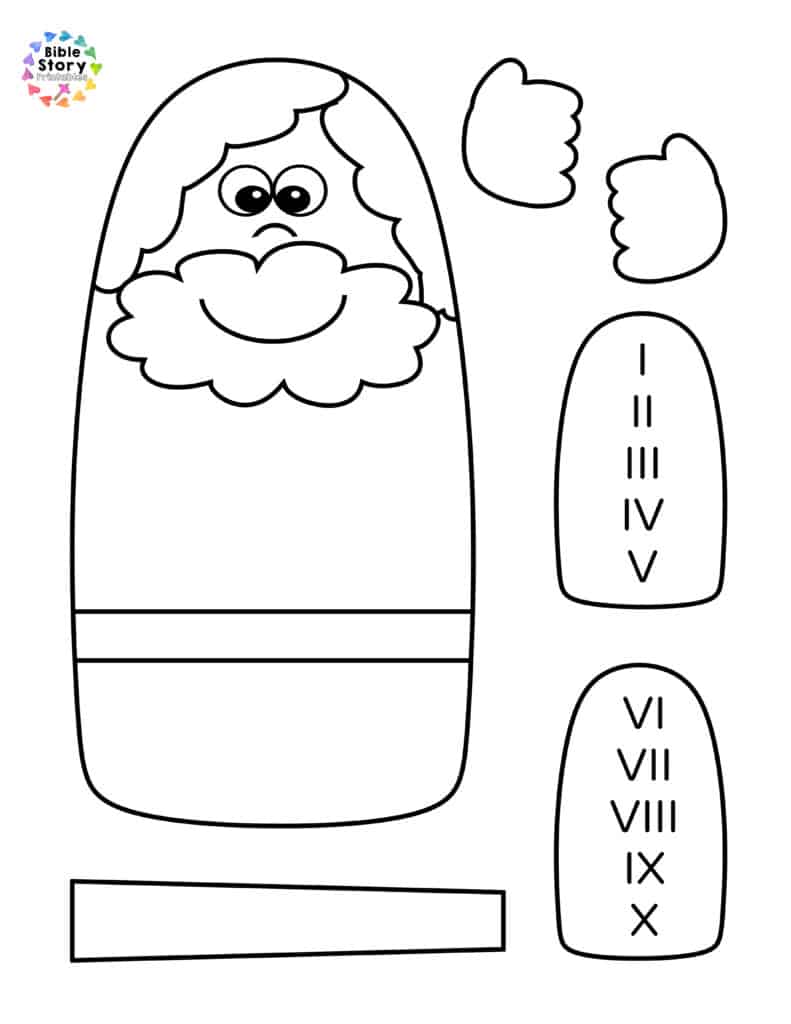 2. Then color the template pieces using the markers. For Moses and the Red Sea craft, color the staff. This template can also be used for a Moses and the 10 Commandments, but for this craft ignore the stone tablets.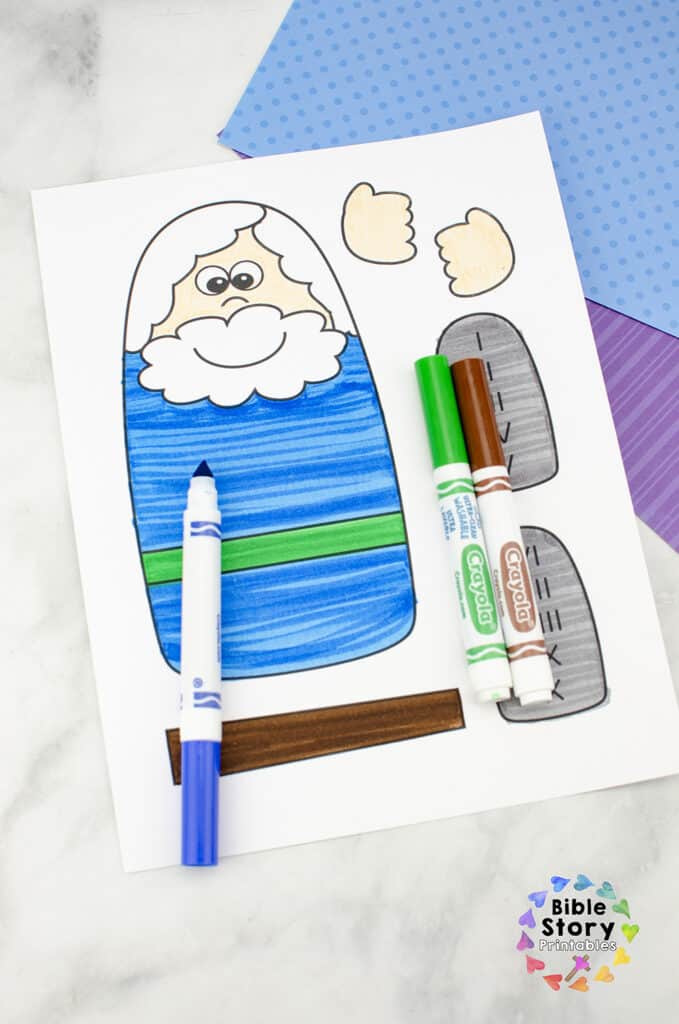 3. Now cut all the template pieces out.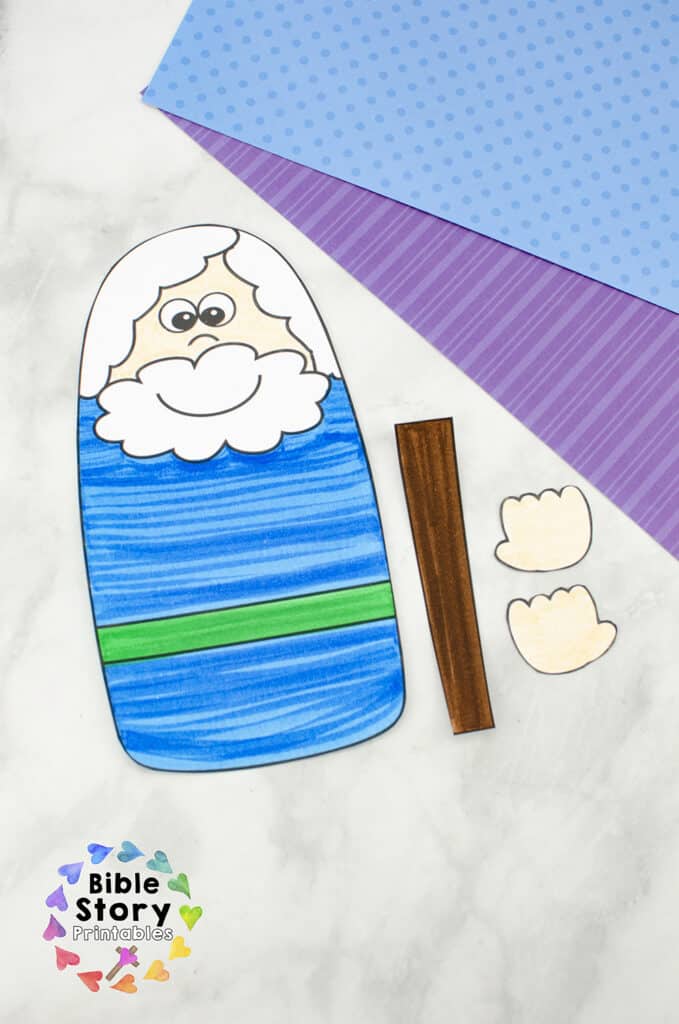 4. Next, grab the blue cardstock and cut two strips about 1" x 8.5". Fold them accordion style.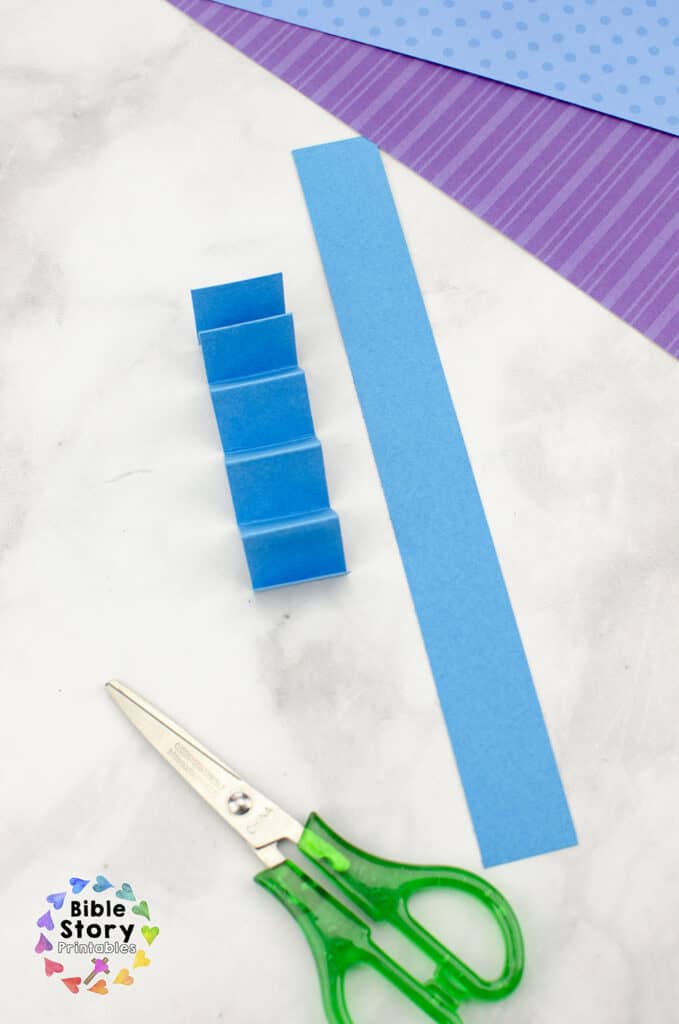 5. Take the hands and glue one to each ends of the blue accordion pieces.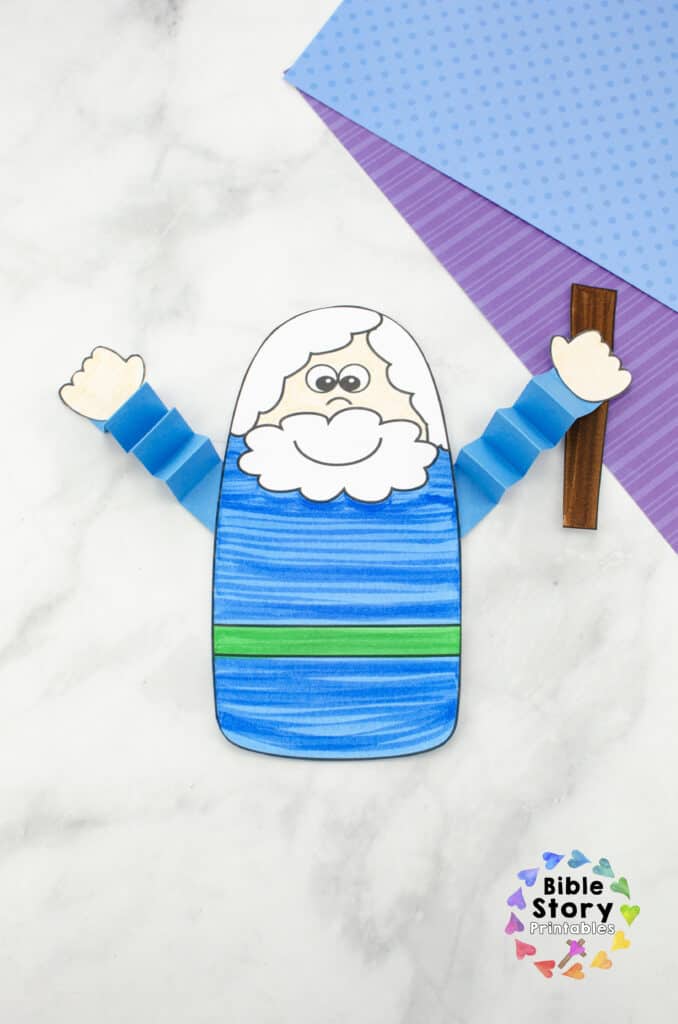 6. Then glue the staff to one of the hands.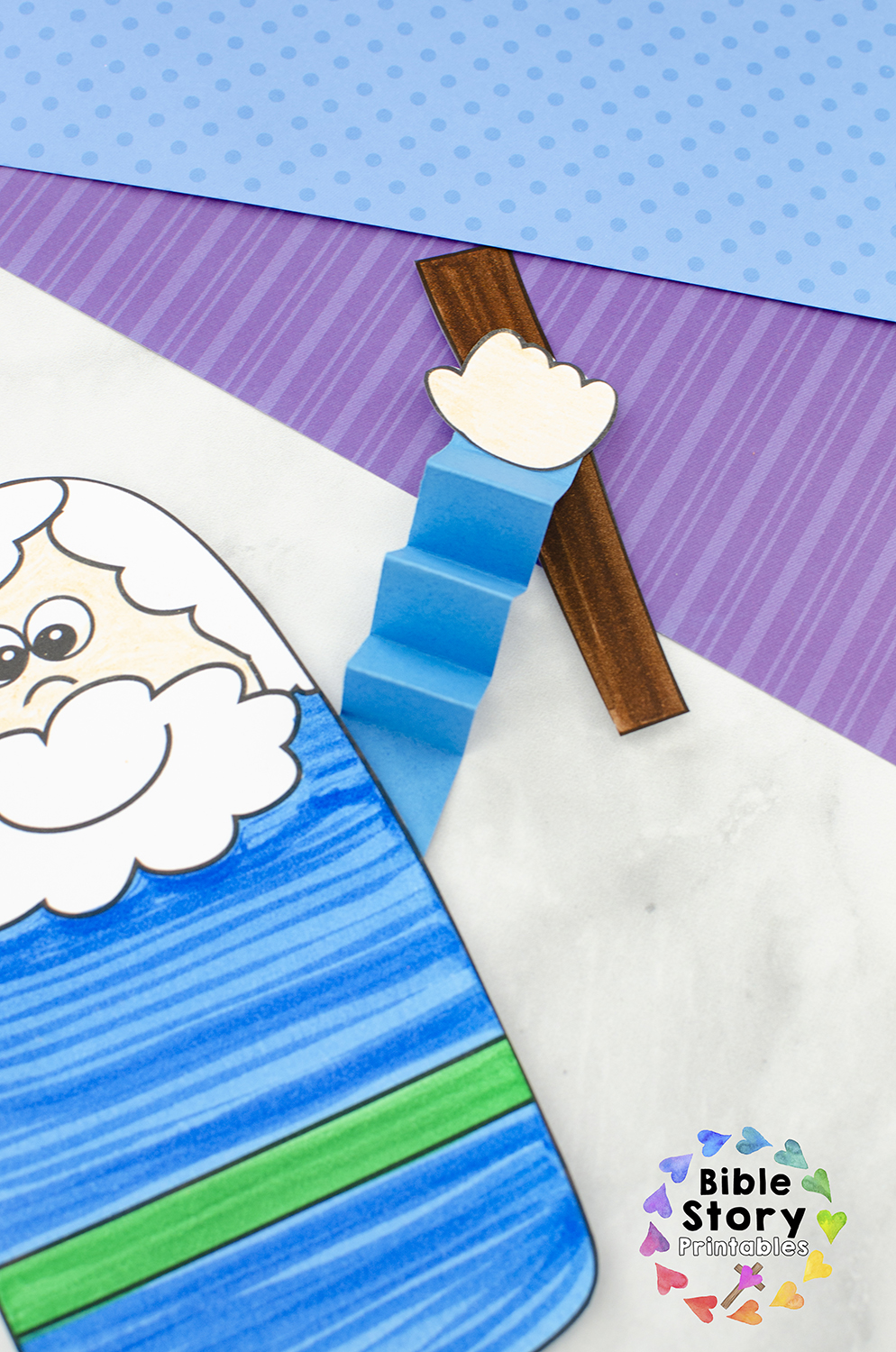 7. Lastly, glue the other end of each accordion arm to the back of Moses' body.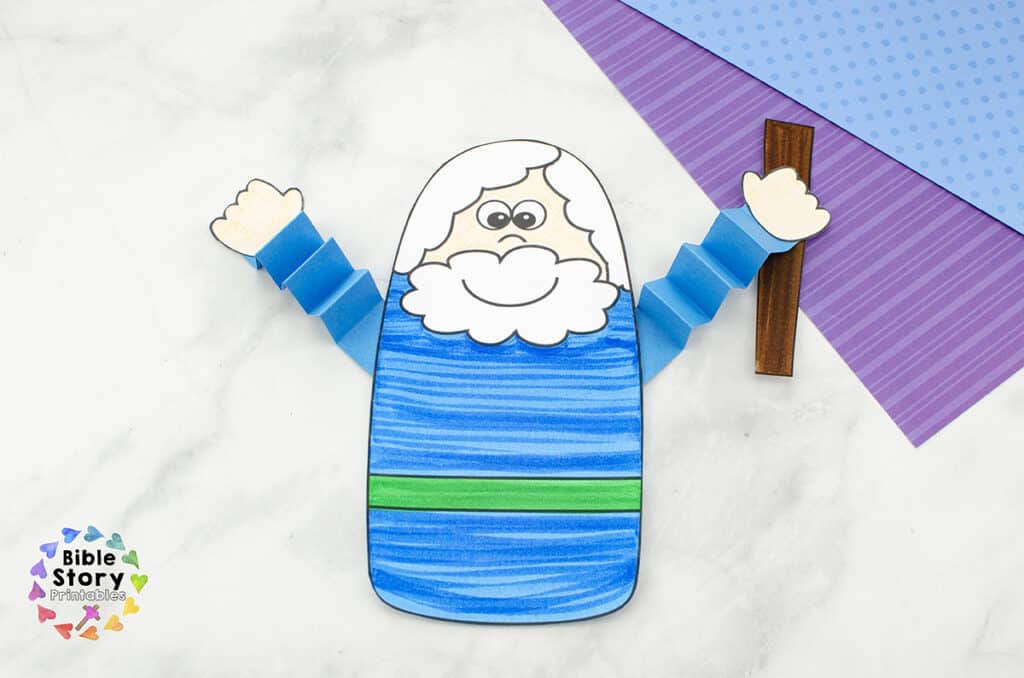 The Moses and the Red Sea craft is now complete!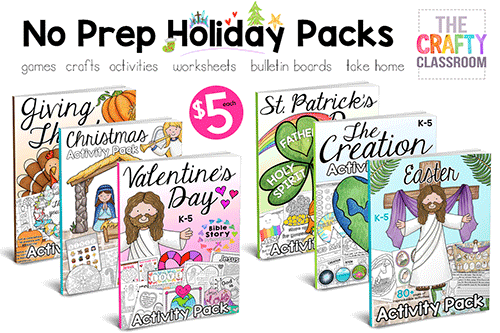 This no-prep Holiday Bundle Pack includes 6 of our best-selling holiday Bible packs!  Each pack includes multi-level games, crafts, activities, worksheets, resources and more.  These versatile sets work fantastically in homeschool or children's ministry settings.