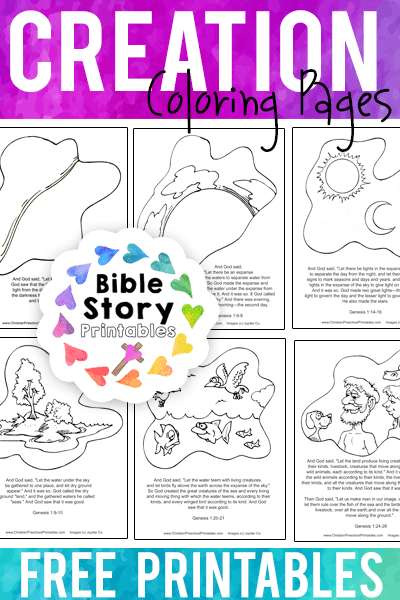 Learning about the Days of Creation helps children build a strong foundation in a biblical worldview that they will carry with them for the rest of their lives. Even the youngest children can understand that God is the ultimate creator of everything. Our resources can help you teach these important biblical truths. Our Creation Coloring Pages are for Homeschool or Sunday School use only. You'll find a bible verse coloring pages for each day in the creation story. These make a great creation booklet for children.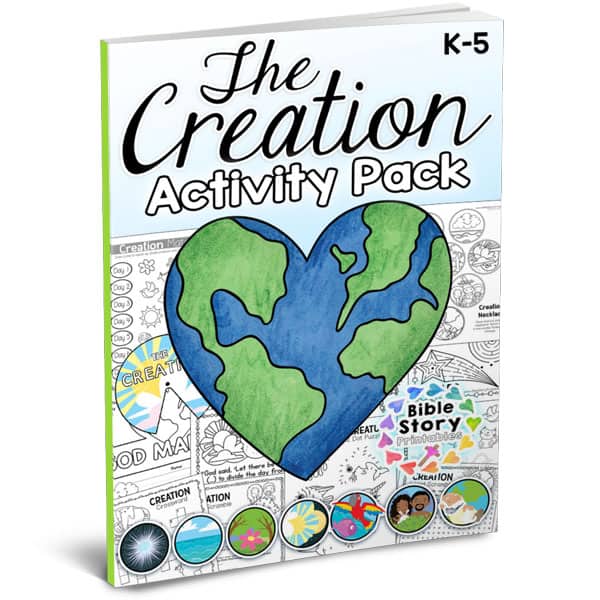 Days of Creation Activity Pack
This Creation Activity Pack is the perfect accompaniment to your Creation Bible lessons! K-5 students will find lots of fun hands-on activities, games, scripture tools, copywork pages, mazes, worksheets, activity pages, craft projects and more! Includes fun take-home resources for students to memorize the seven days of creation.
Looking for more?  Try our Creation Bible Activity Pack today!