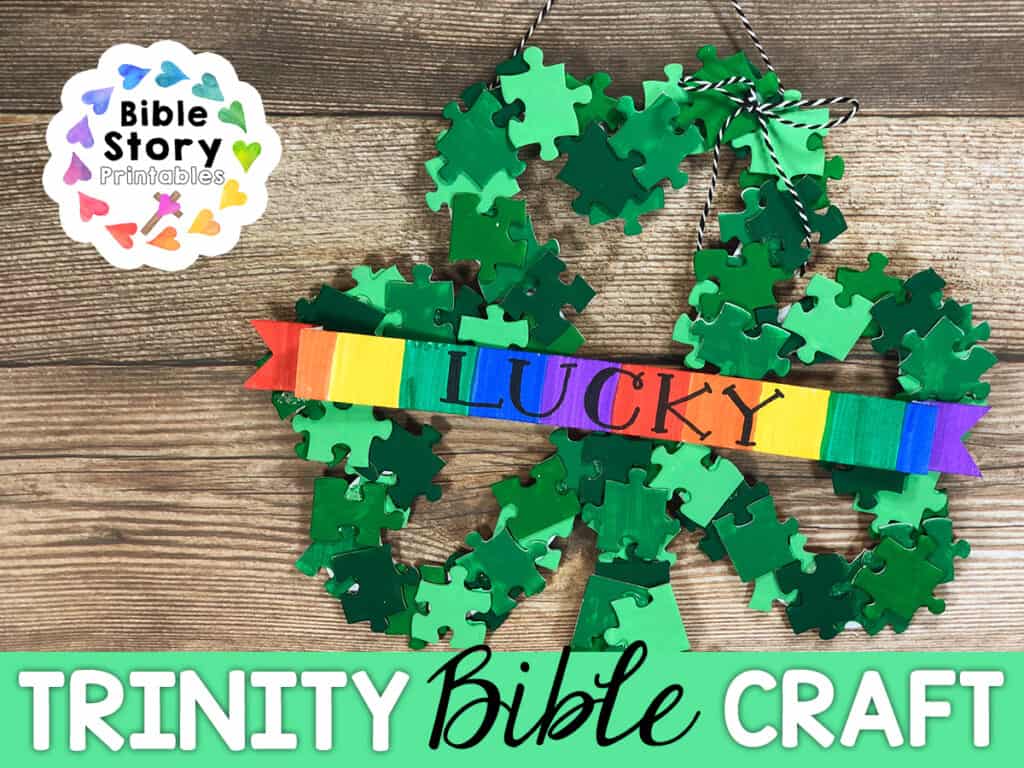 Who doesn't love dollar tree crafts? I don't know about you, but when someone says you can get supplies for a craft at a dollar store, I'm all excited! Crafts are wonderful tools for hands-on learning and growing. I've got a great bible craft that's perfect for St. Patrick's Day!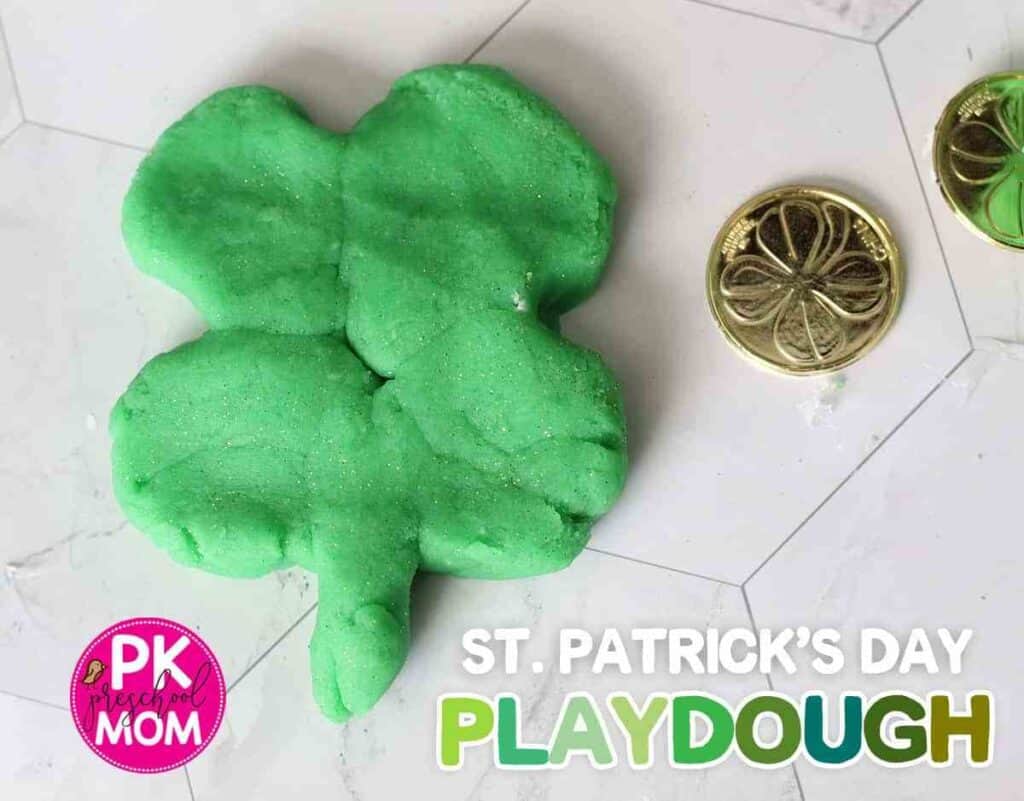 DIY Dollar Tree Craft
Who would have thought that you could use an old puzzle laying around? Even if you don't have a puzzle with missing peices, grab one at the dollar tree or Goodwill store.
This awesome craft allows you to upcycle a puzzle with missing pieces (or a new one from the Dollar Store) into a cute as can be home décor wreath and let your family know that they are LUCKY!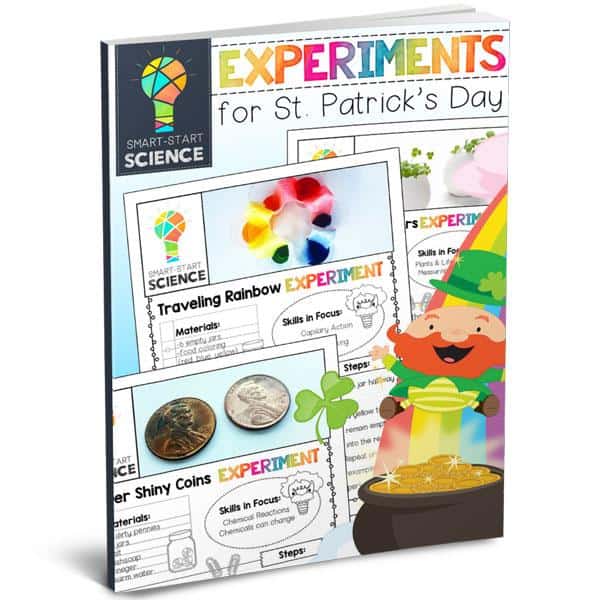 Dollar Tree Puzzle Piece Shamrock Wreath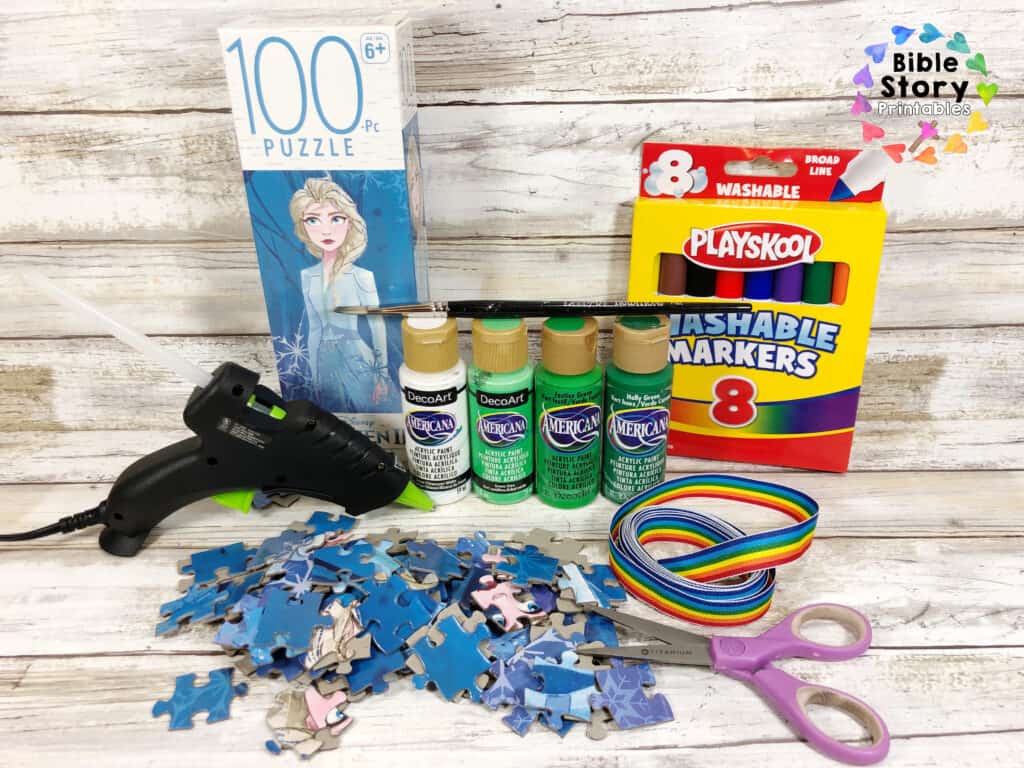 Dollar Tree Craft Materials
Puzzle, 100 Piece – Dollar Store
Washable Markers – Dollar Store
Craft Paint – Light Green, Bright Green, Kelly Green and Dark Green
Baker's Twine – Black and White
Cardstock – White, 1" by 11" Rectangle
Chipboard (think recycled cereal or cracker boxes)
Newspaper or Freezer Paper (to protect work surface)
Glue Gun and Glue Sticks
Scissors
Craft Knife and Self-Healing Mat
Paper Trimmer
Ruler
Paintbrush
Pencil
Dollar Tree Craft Instructions
Step 1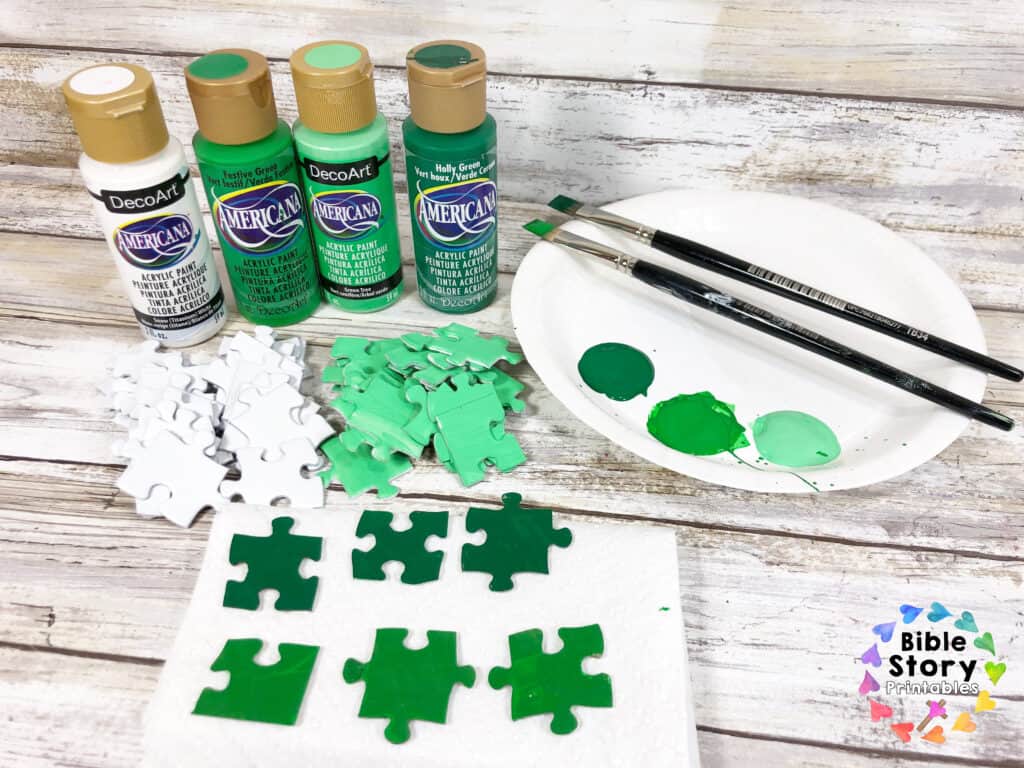 Gather all supplies. Basecoat 25 puzzle pieces light green, 25 bright green, 25 kelly green and 25 dark green. Set aside to dry and apply a second coat, if necessary. Freezer paper makes a great, inexpensive cover for your work surface.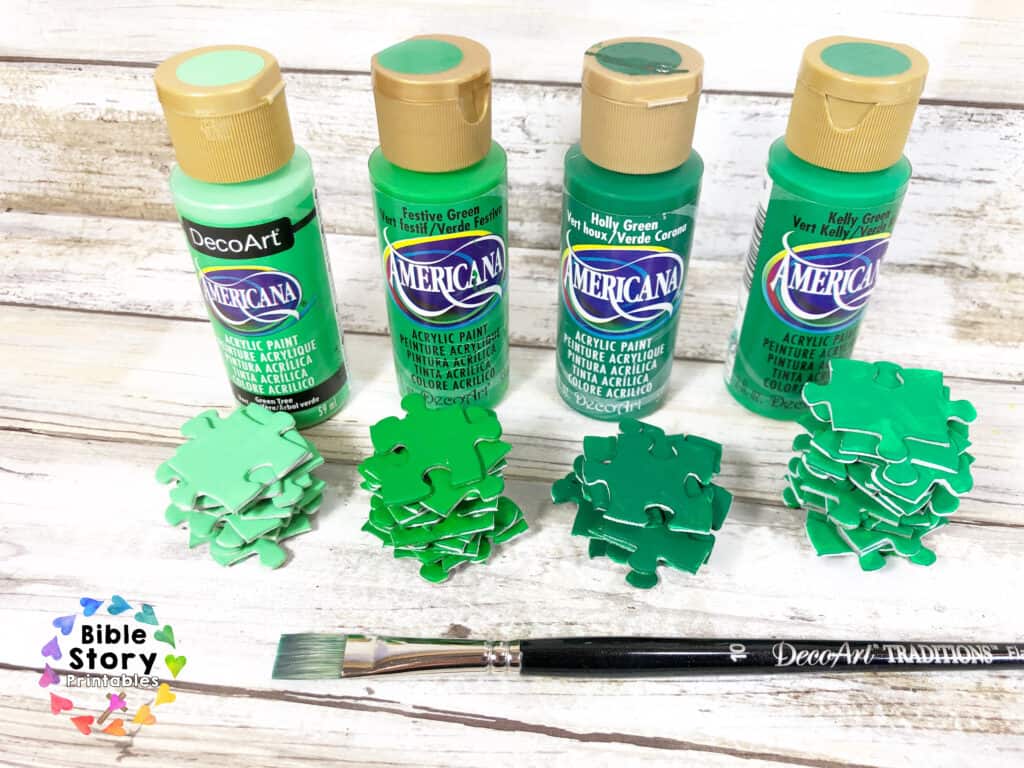 Step 2
Download, print and cut shamrock wreath pattern HERE. Trace onto chipboard, cut outside with scissors and inside with craft knife on a self-healing mat.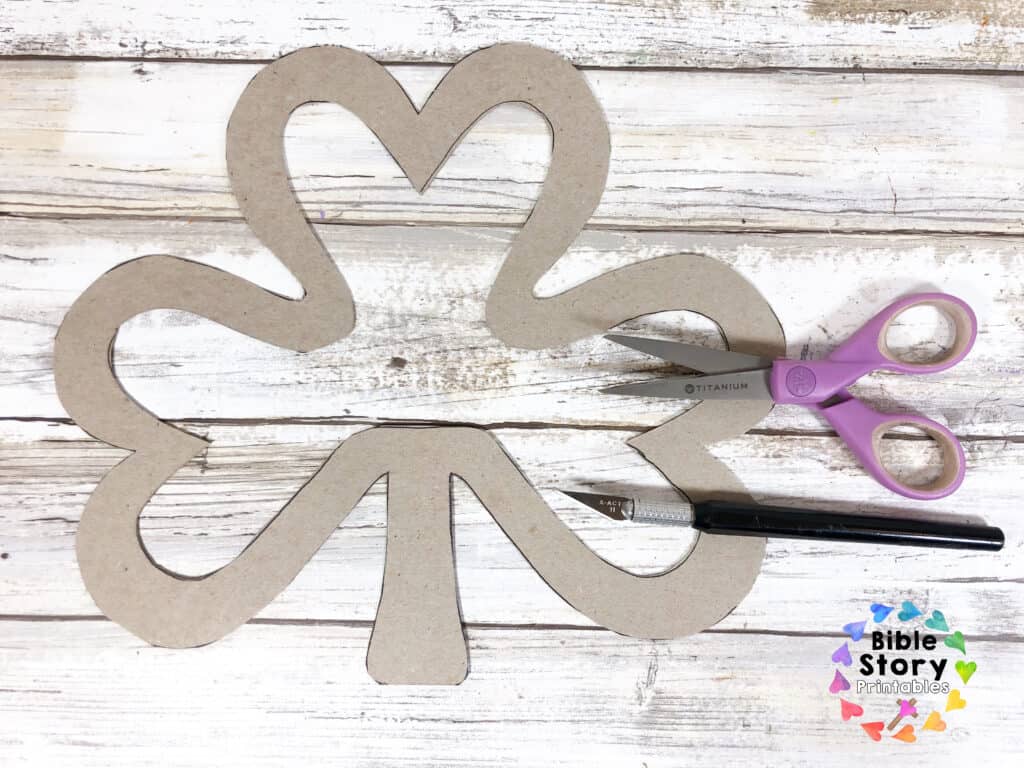 Step 3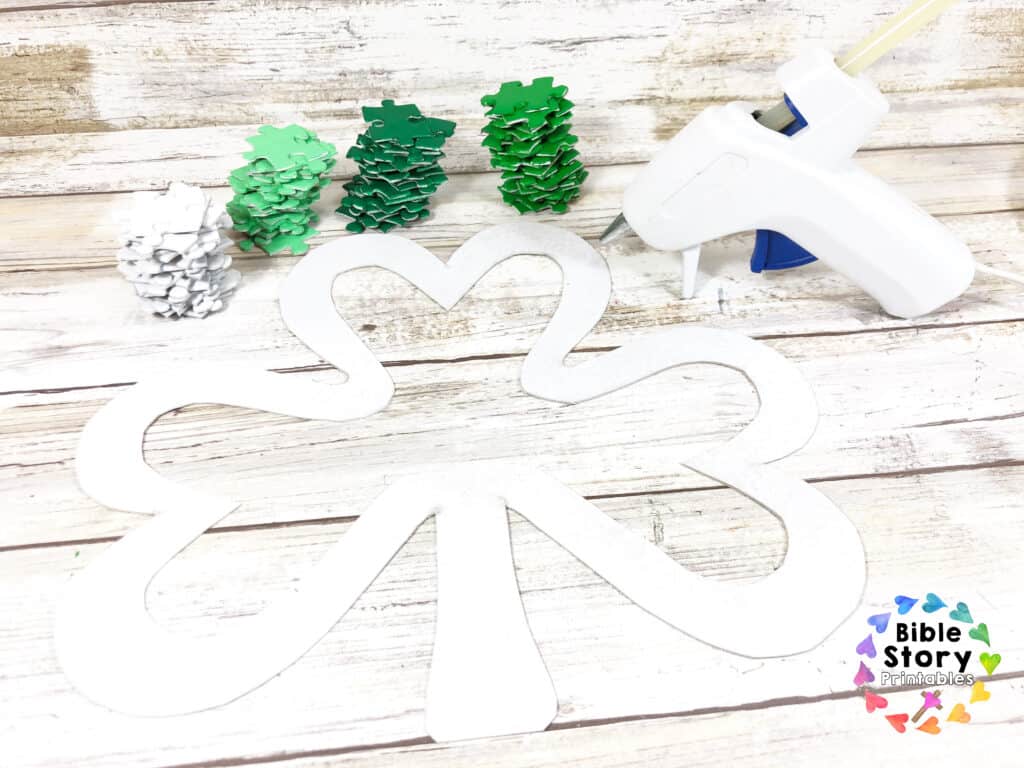 Randomly attach puzzle pieces to shamrock wreath base with the glue gun and glue sticks.
Step 4
Apply a second layer of puzzle pieces over top of the first layer. Mix and match the colors and shapes to create an organic pattern.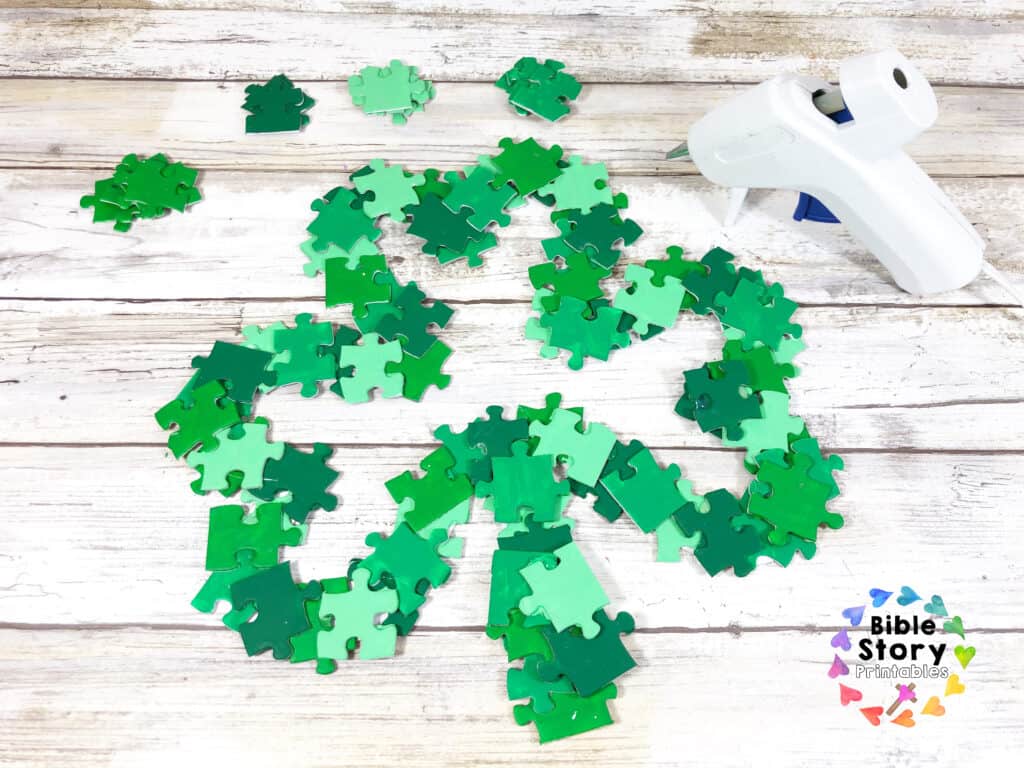 Step 5
Measure and cut a rectangle of white cardstock one-inch wide and eleven-inches wide.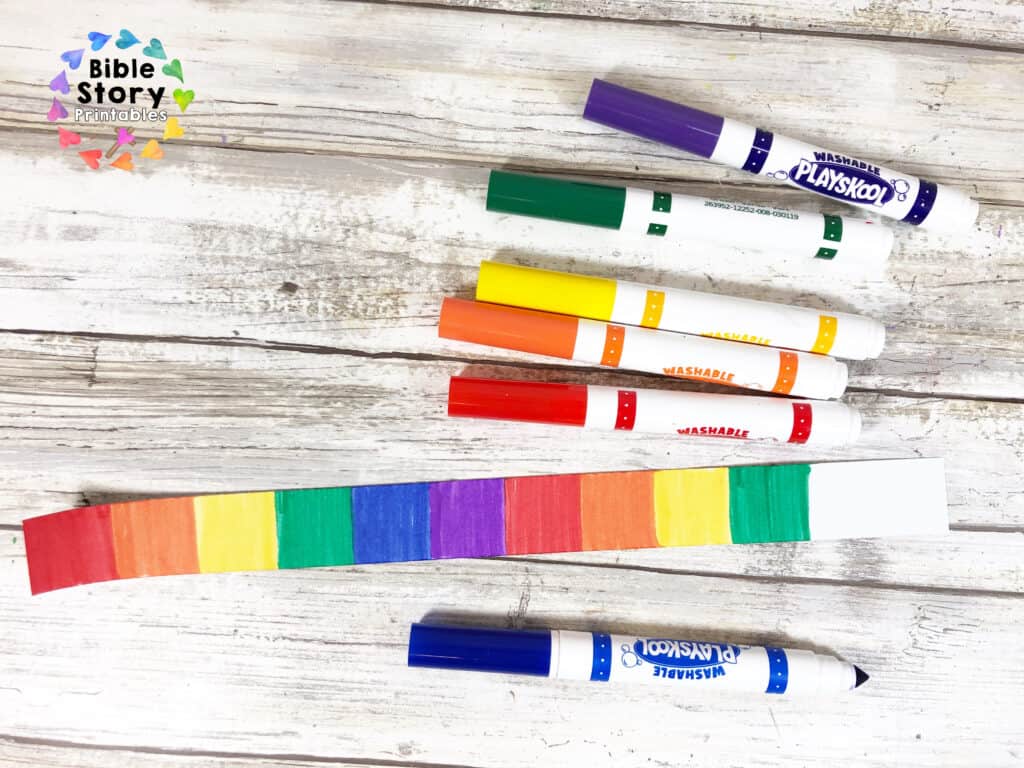 Starting at the left side, color one-inch sections in rainbow order with washable markers. Find the center and write the message LUCKY in pencil and then in black marker. Cut a fishtail in each end of the cardstock with scissors.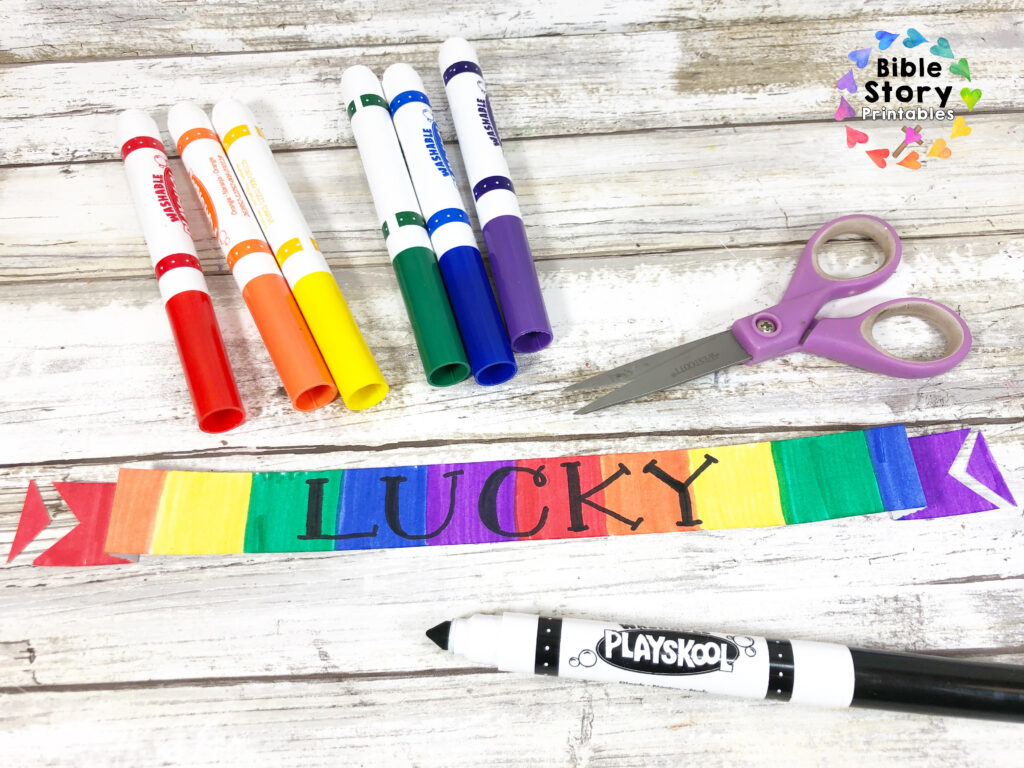 Fold the ends into a "Z" pattern and attach to the shamrock wreath with the glue gun and glue sticks.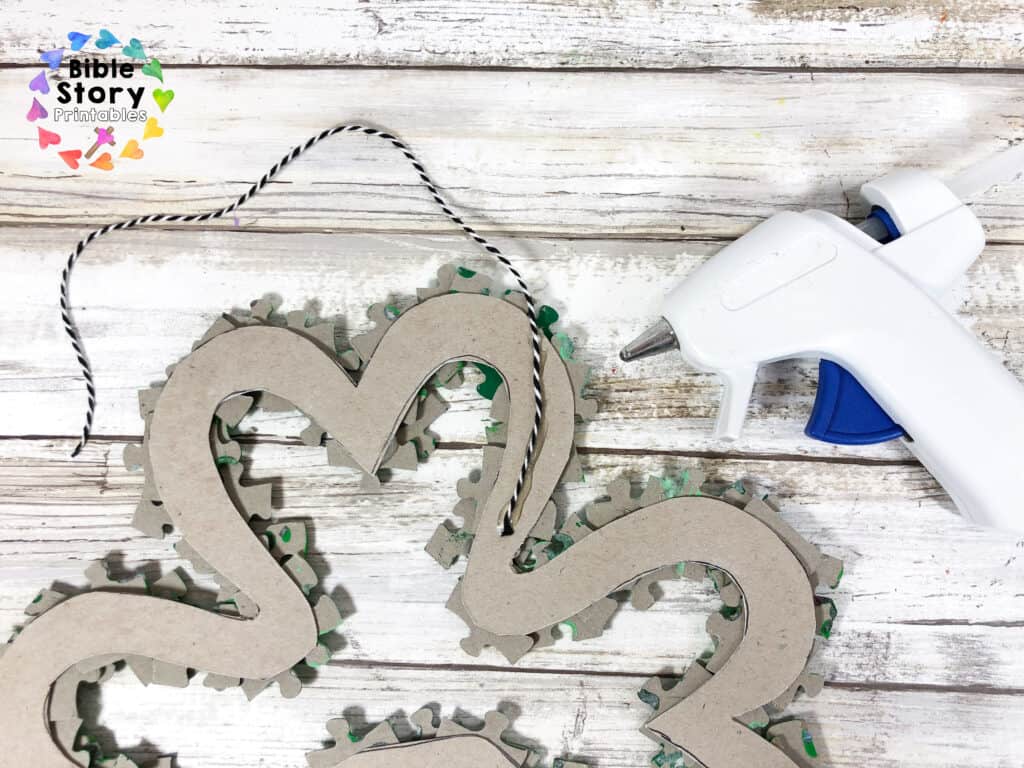 Step 6
Measure and cut a twelve-inch length of black and white baker's twine and glue to the back of the wreath to use as a hanger.
Tie a bow in a second twelve-inch length of baker's twine and attach to wreath to finish.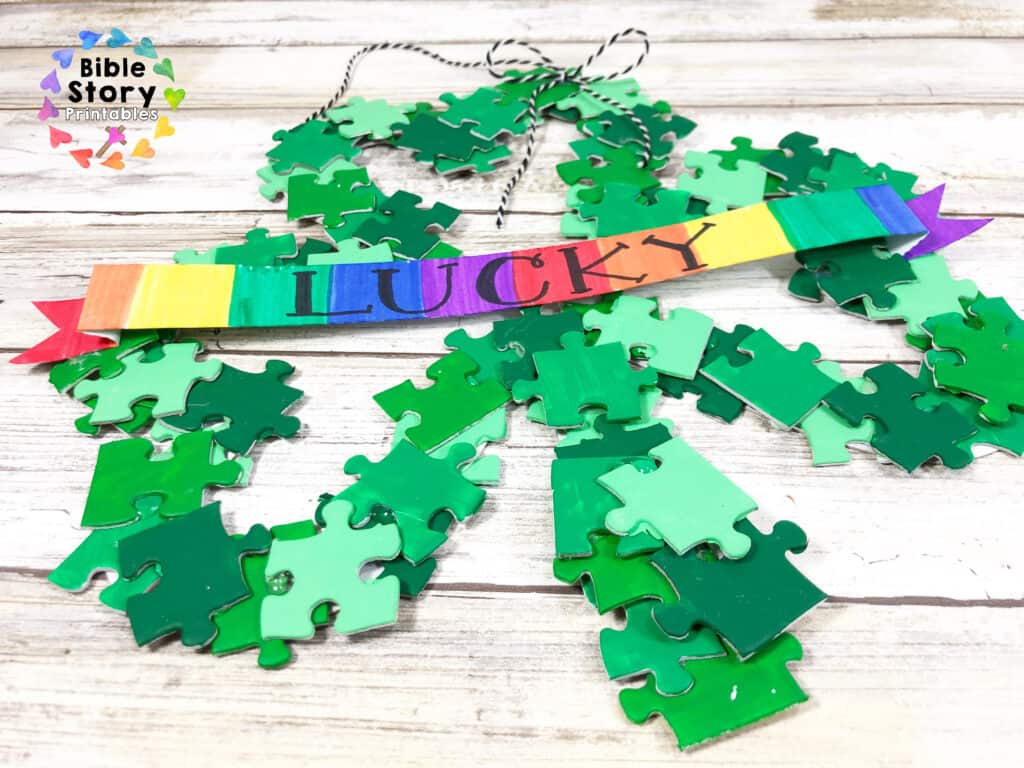 This is a fun activity to create with your tweens and teens. Make this Dollar Store shamrock-shaped puzzle piece wreath in just about 30 minutes! For some additional fun look up the history of Shamrocks as they pertain to St. Patrick's Day on the internet!