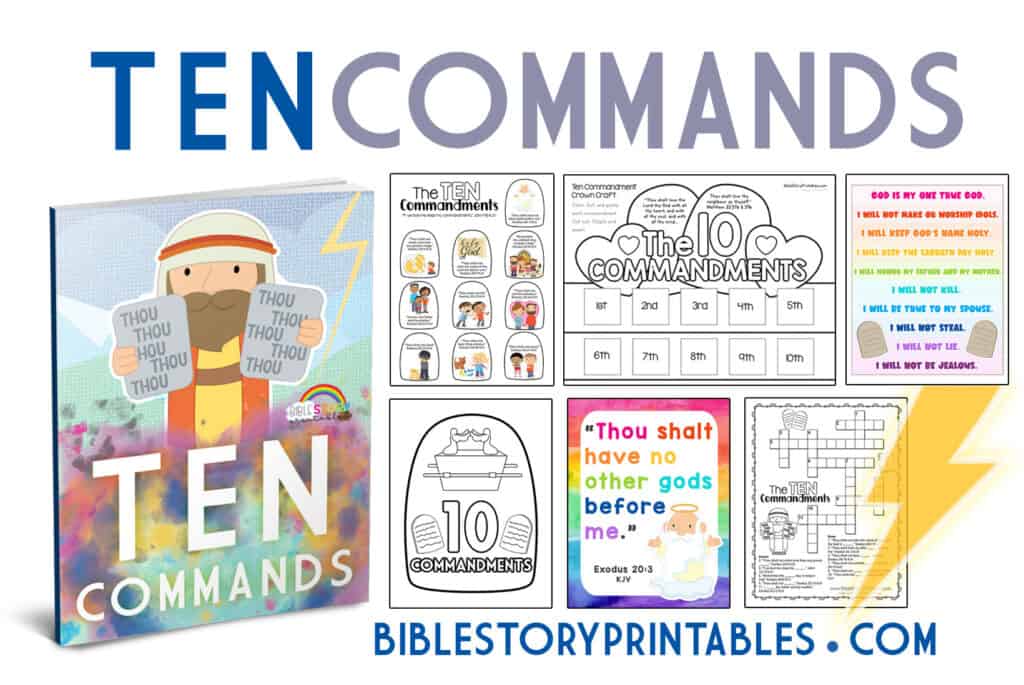 Learning the Ten Commandments has never been so FUN!  Our Ten Commandments for Kids Bible Activity Pack is FULL of multi-level teaching resources you can use in your homeschool, Sunday School, outreach, or VBS program!  We've created interactive and engaging ten commandment Bible crafts, worksheets, games, mazes activities, Bible memory tools, classroom decor, take-home resources and so much more! There is something for all ages and abilities in this must-have Bible teaching tool!  The suggested age range is PK-5th.  Scripture is taken from the King James Bible. See below for a complete detailed description. Click Here for Details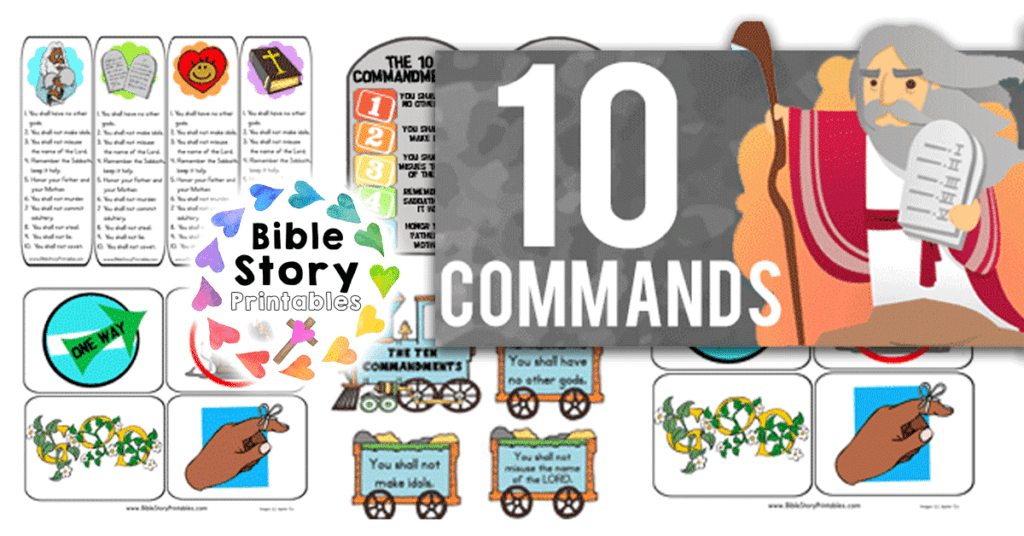 Free 10 Commandments Bible Printables:
Learning the Ten Commandments can be easy and fun with our suggested resources! One of the best ways I've seen to learn these quickly and easily is with hand sign reminders and song. This is a great video that combines both methods and would be great to use with your students at the beginning of each class. You can purchase the MP3 of the Ten Commandment Song Here
Looking for more?
Try our Ten Commandments Bible Memory Pack for Kids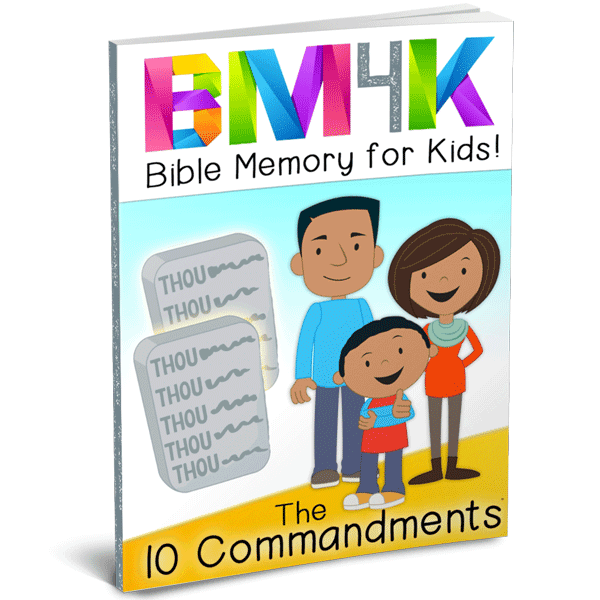 Bible Memory 4 Kids: The Ten Commandments