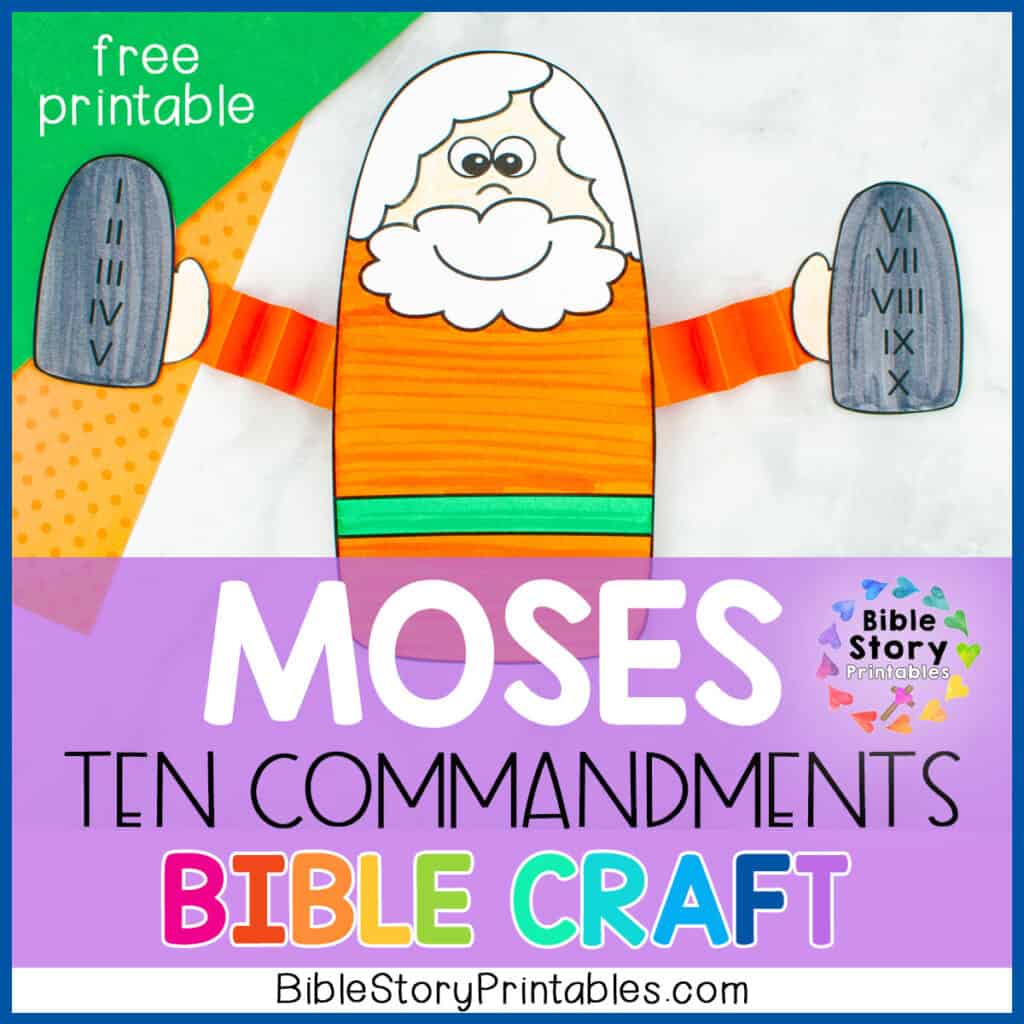 Looking for a Ten Commandments craft for your Sunday School, homeschool, or classroom? We've got you covered — our easy bible Moses craft will remind your child about God's love and protective rules to follow. You'll love this free and adorable Moses Ten Commandments Bible Craft.
Who is Moses from the bible? Moses, who came down from Mt. Sinai with the Ten Commandments, was an amazing man who had faith in God to lead the Jewish people out of Egypt. Moses wrote the first 5 books of the Bible or "Pentateuch": Genesis, Exodus, Leviticus, Numbers, & Deuteronomy.
Moses Ten Commandments Craft
This free bible craft requires very few supplies, mostly staple items, with just 7 steps to full completion. Your student will have a blast coloring, cutting, and gluing to create this fun craft or keepsake. Whether you're looking for a Moses-themed bible craft or Ten Commandments activity, your kids will enjoy their creation and teachers will love the simplicity.
Ten Commandments Craft Supplies
Template printed on cardstock
Orange cardstock or construction paper
Markers; here we used orange, green and gray
Glue stick
Scissors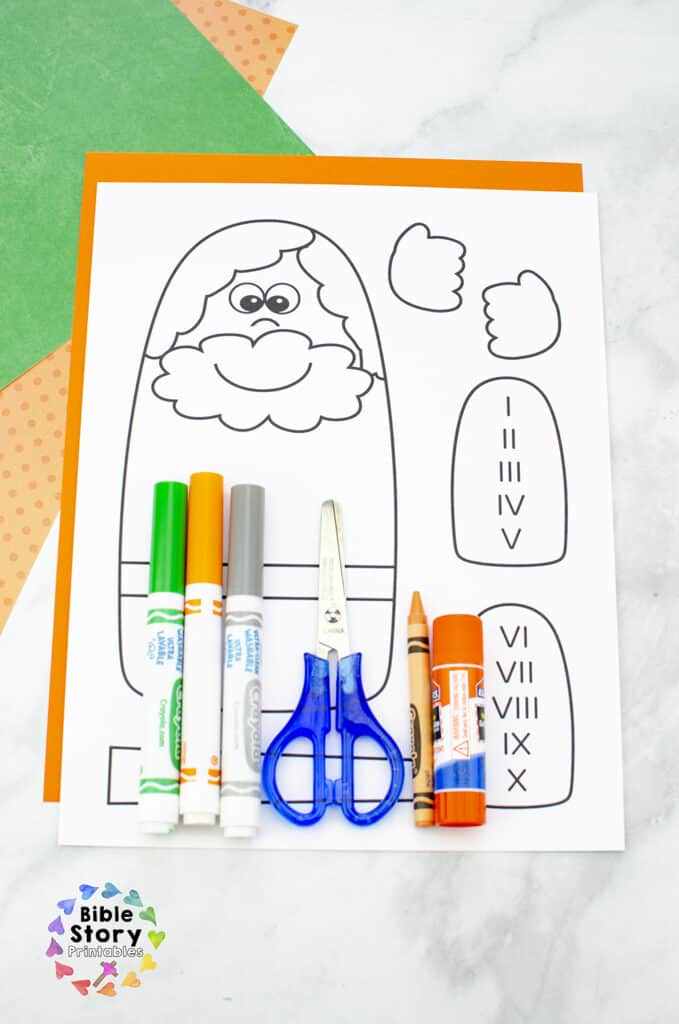 Moses Bible Craft Instructions
To start, print the Ten Commandments Craft template on white cardstock.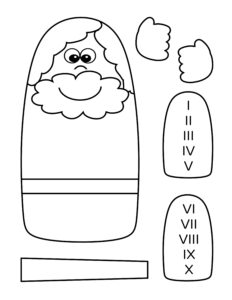 Now color the template pieces. This template can also be used for Moses and the Red Sea craft, but for this 10 Commandments craft just ignore the staff.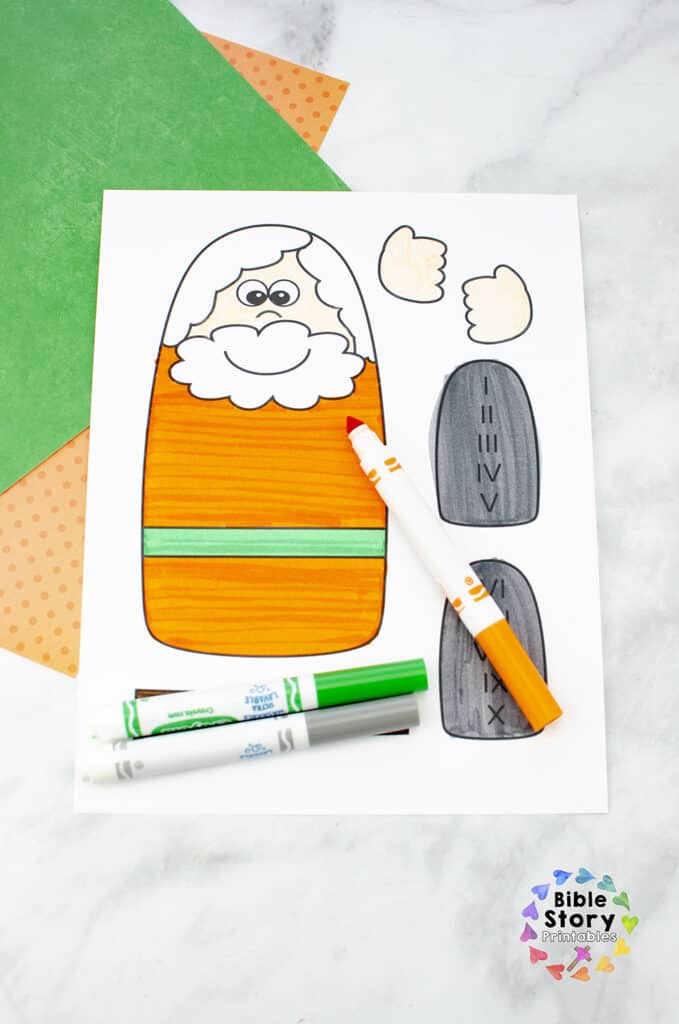 Cut all the template pieces out.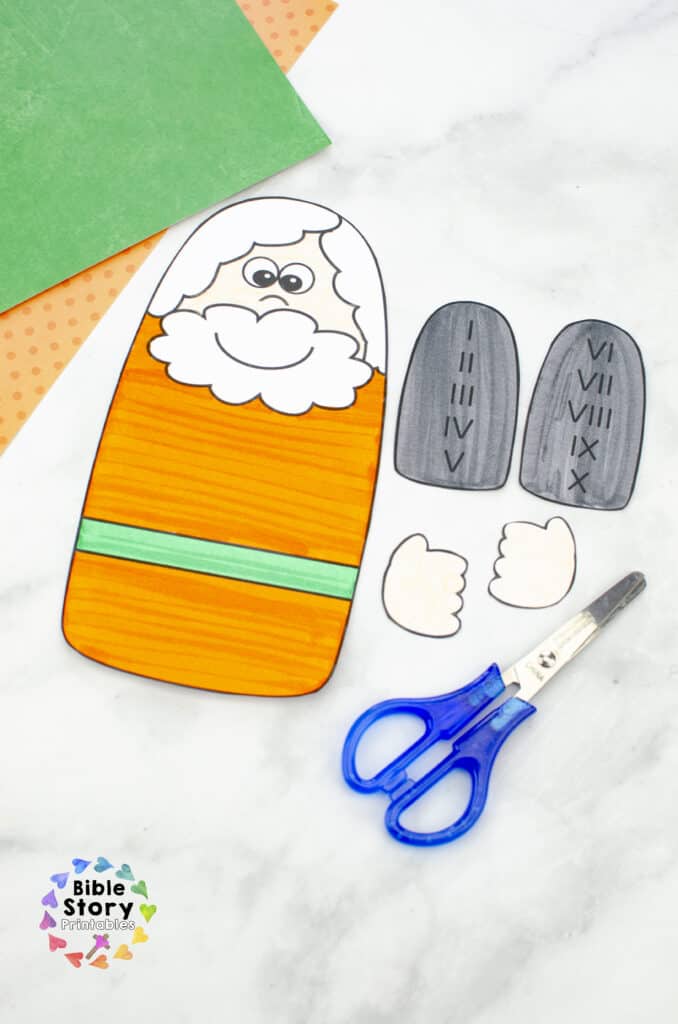 Take the orange paper and cut two 1" x 8.5" strips. Fold them accordion style.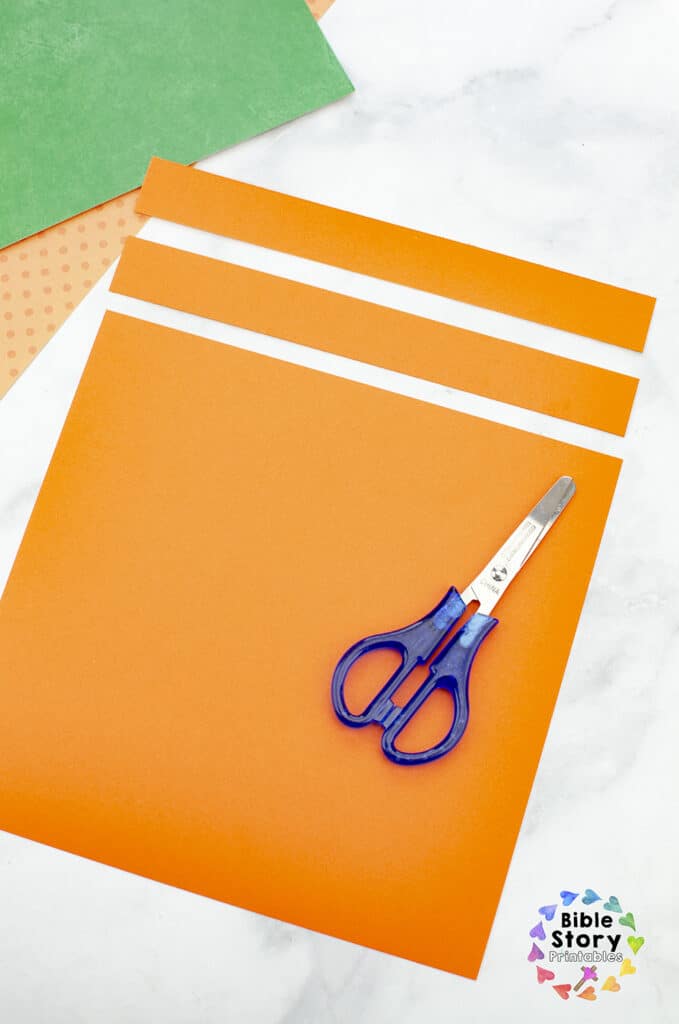 Next, glue a hand to each end of an accordion strip. Then glue a stone tablet to each hand.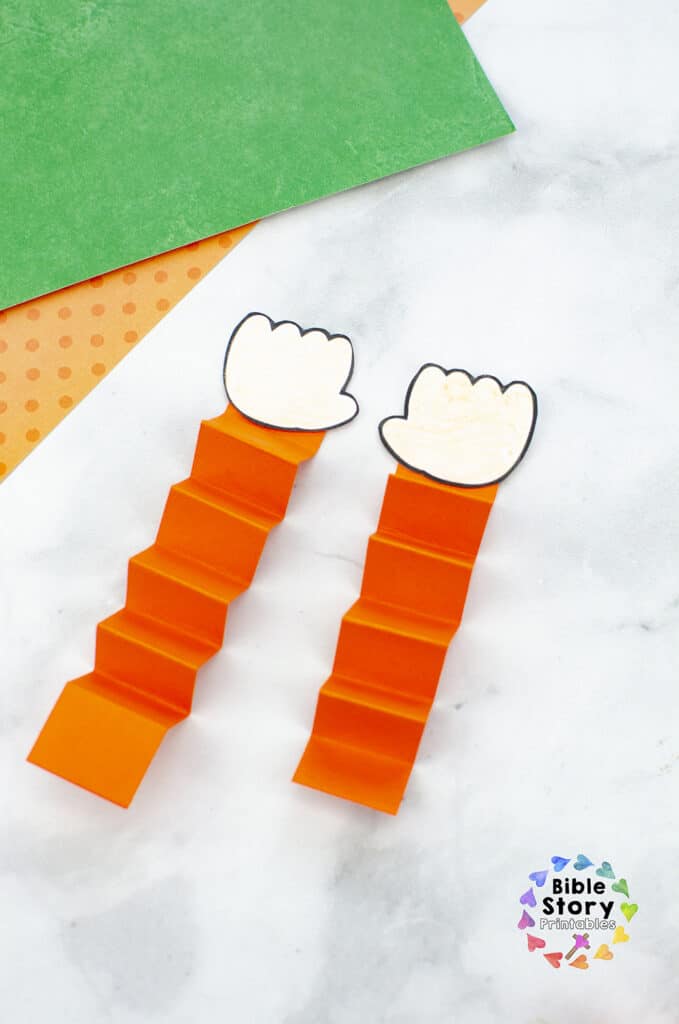 To finish the craft, glue the accordion arms to the back of the body.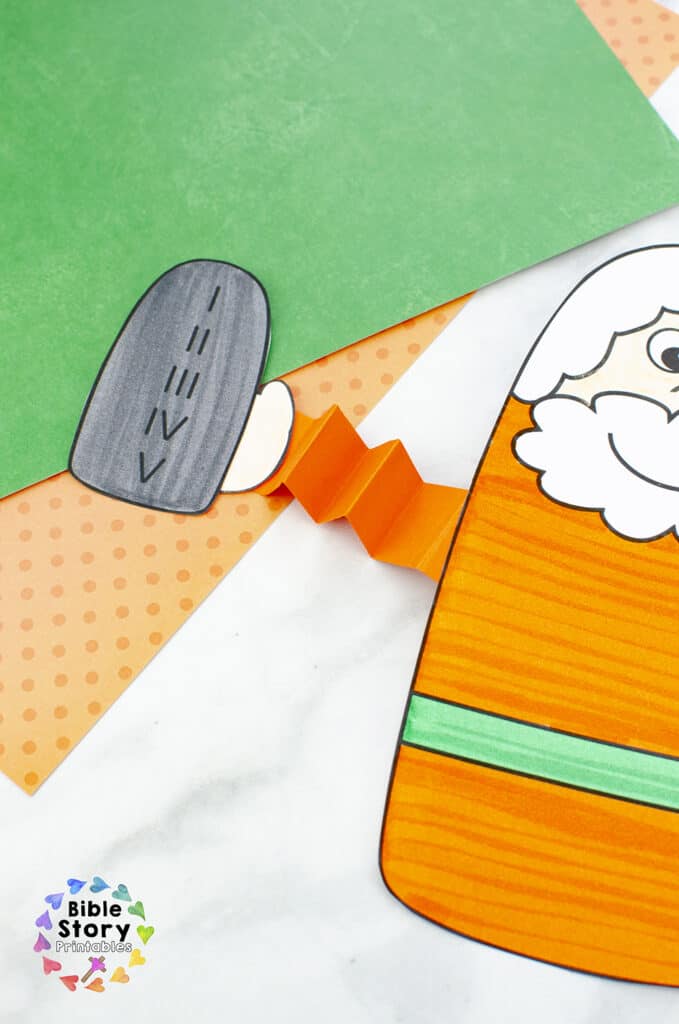 The Moses and the Ten Commandments craft is complete.