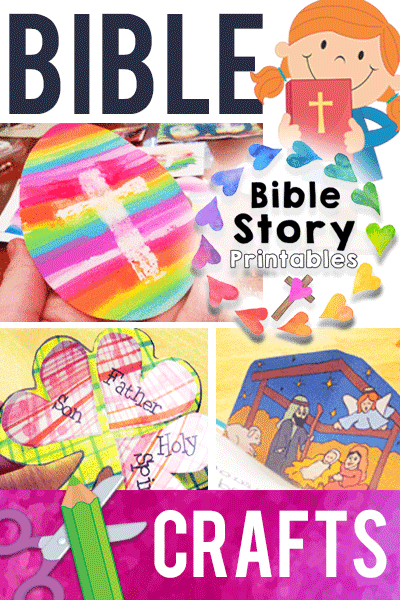 Utilizing crafts and activities can be very helpful to your Sunday School classroom. Children love to create, and take home items to share with their friends and family. Best of all, when you keep your craft thematic with your Bible lesson you're sending children off with a helpful reminder of the days instruction. Our Bible crafts are designed to make it easy for you to incorporate hands-on activity during your lessons. We've included preparation suggestions as well as corresponding activities that you can tie in to round out your day.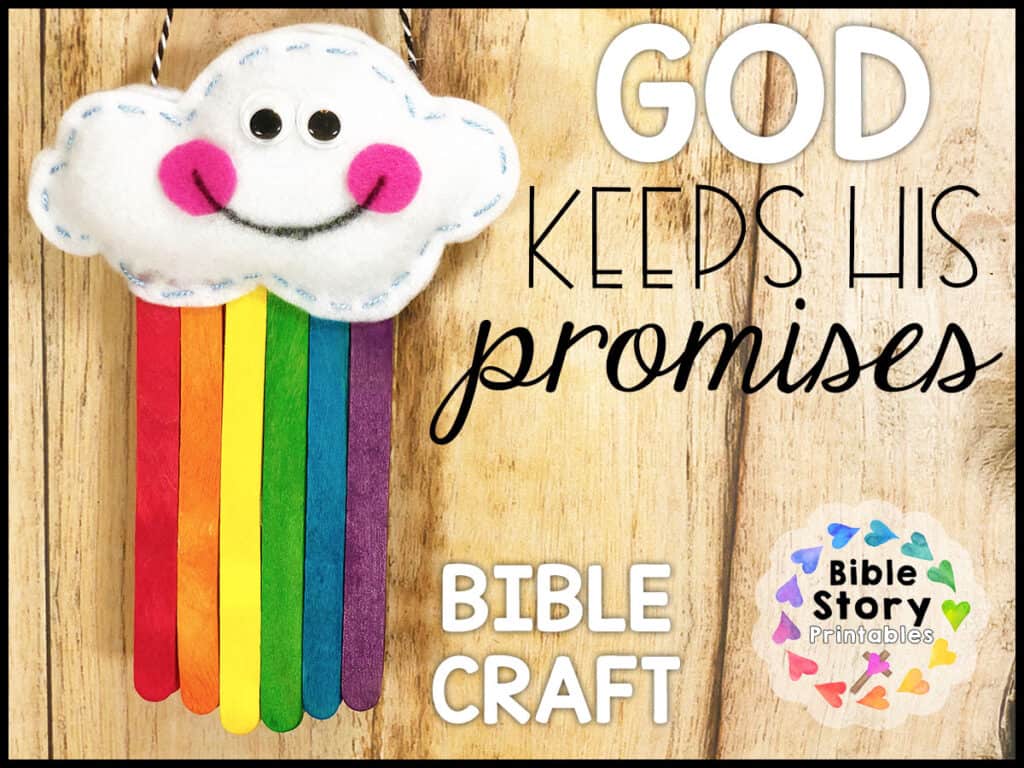 Looking for a fun craft that's easy, adorable and keepsake worthy? You'll love this super cute Sunday School craft that will give you the opportunity to share about God's promises while teaching sewing basics! Plus, you'll find a printable template and other free rainbow resources to go along with this wonderful bible lesson for kids!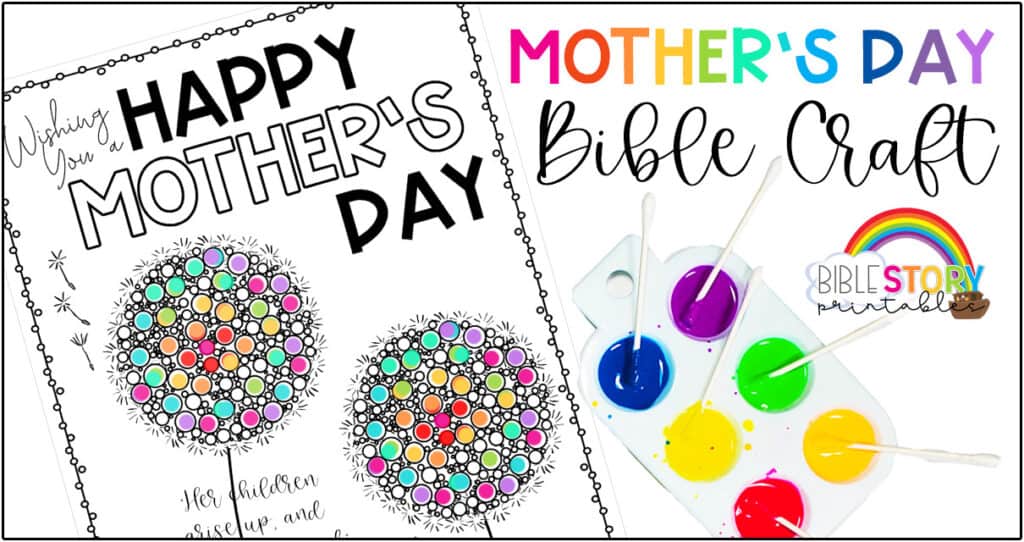 If you are looking for a simple Mother's Day art project that you can easily use with a classroom full of students, then this is the activity for you! This is a super low prep Mother's Day Bible Craft, that will provide your students with a unique card they can bring home to mom!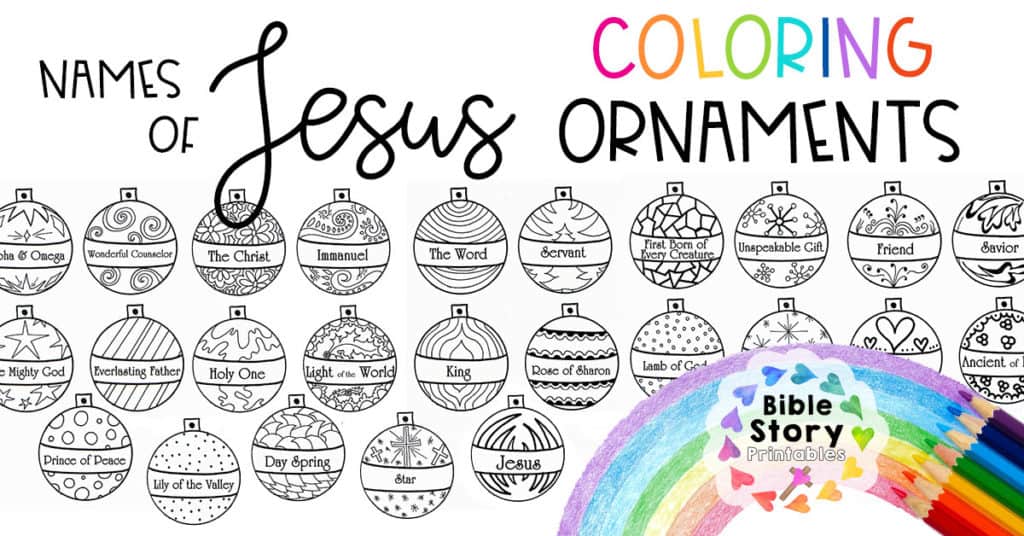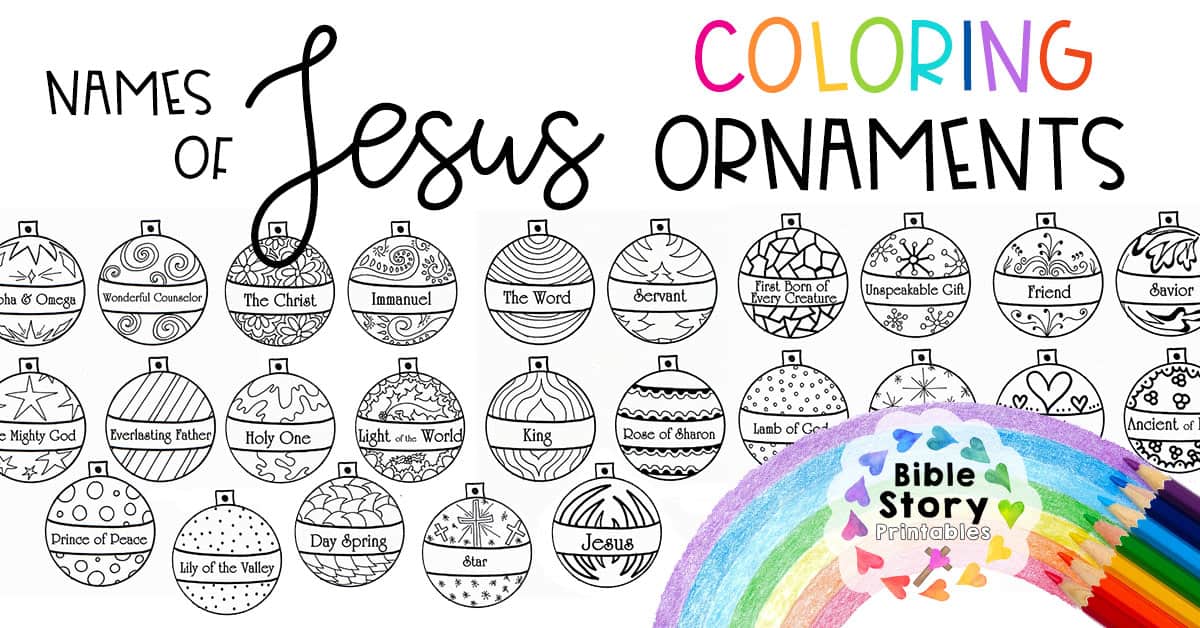 We offer our printable Names of Jesus Ornaments in Black and White, and Color.  The black and white versions are perfect for your children to color during your daily advent.  The Color versions are for your own classroom tree or bulletin board.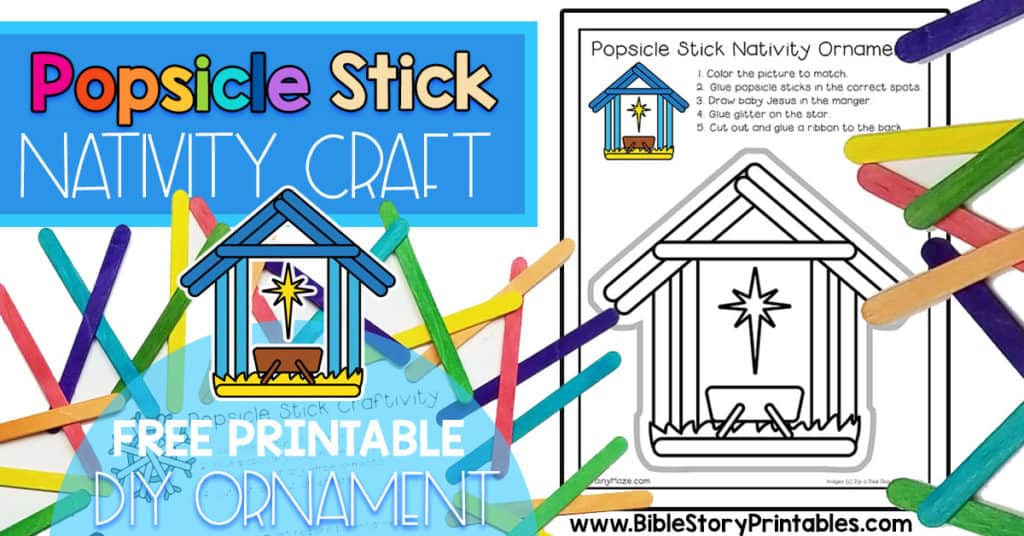 I don't know about you, but there is just something so fun about having homemade ornaments on your Christmas tree!  It's much more fun to unwrap the ornaments each year to see all the different creations the kiddos have made, and to be reminded of how happy and proud they were to present their new ornament for the tree.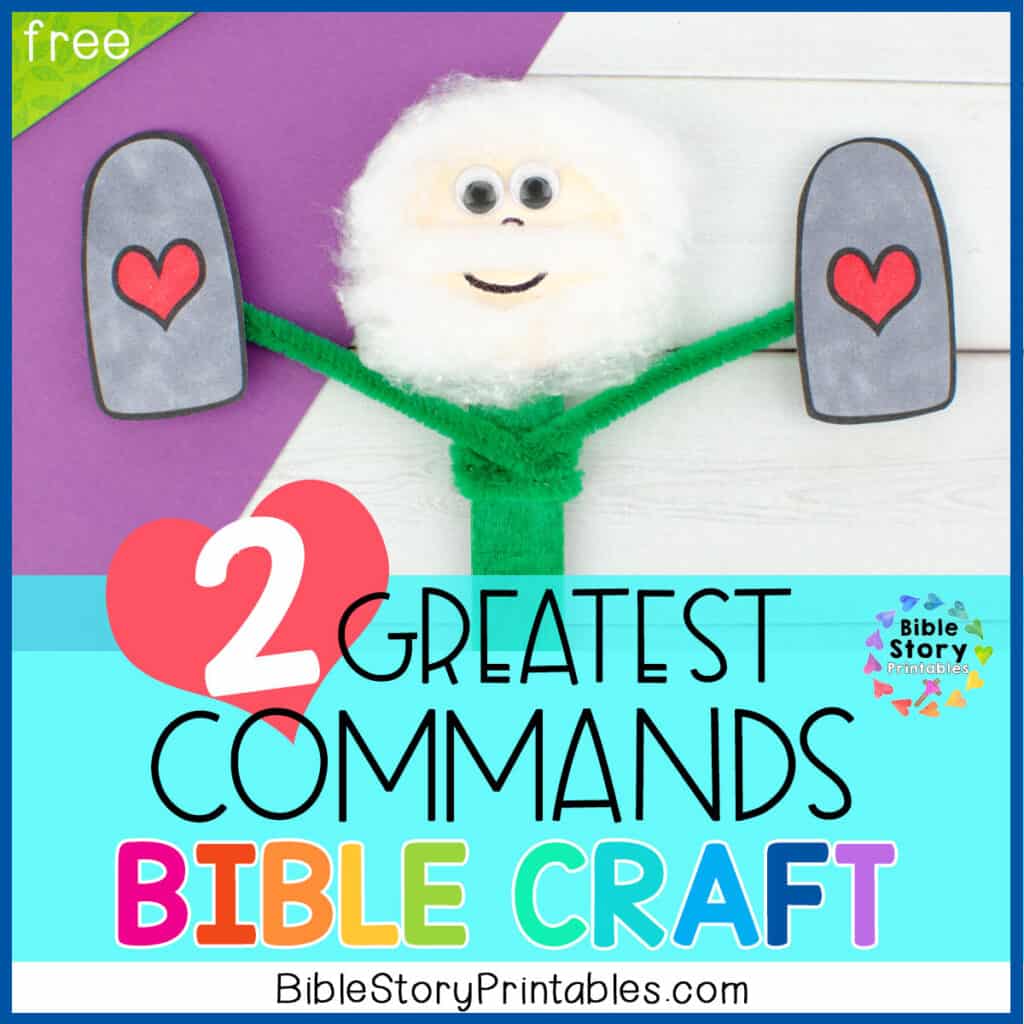 What are the two greatest commandments? I'm glad you asked! The two greatest commandments are from the bible in Matthew 22. Teach your child Jesus' greatest two commandments using this adorable and free Two Greatest Commandments craft for kids.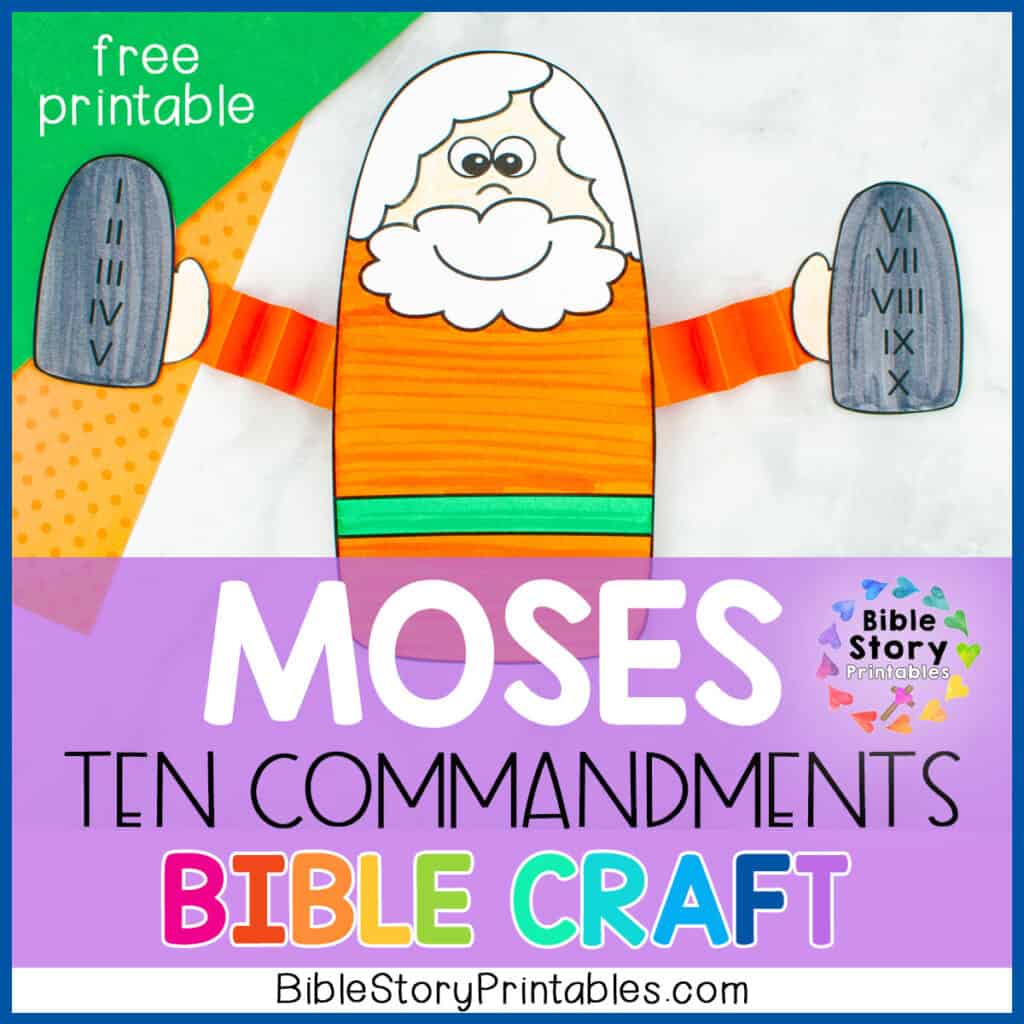 Looking for a Ten Commandments craft for your Sunday School, homeschool, or classroom? We've got you covered — our easy bible Moses craft will remind your child about God's love and protective rules to follow. You'll love this free and adorable Moses Ten Commandments Bible Craft.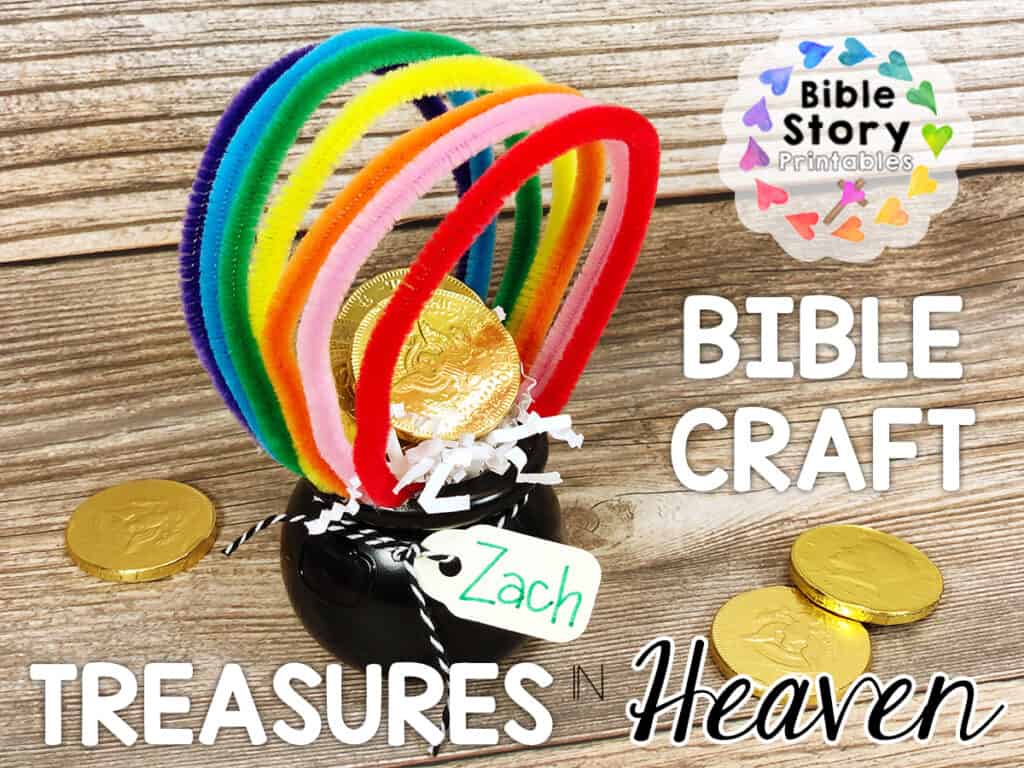 What are the treasures in heaven? They are not seen yet but will be someday when we go to Heaven. How do we store treasures in heaven? God gives us rewards in heaven when we serve others for Him on earth. Here is a great Treasures in Heaven Bible Craft you can use alongside your lesson.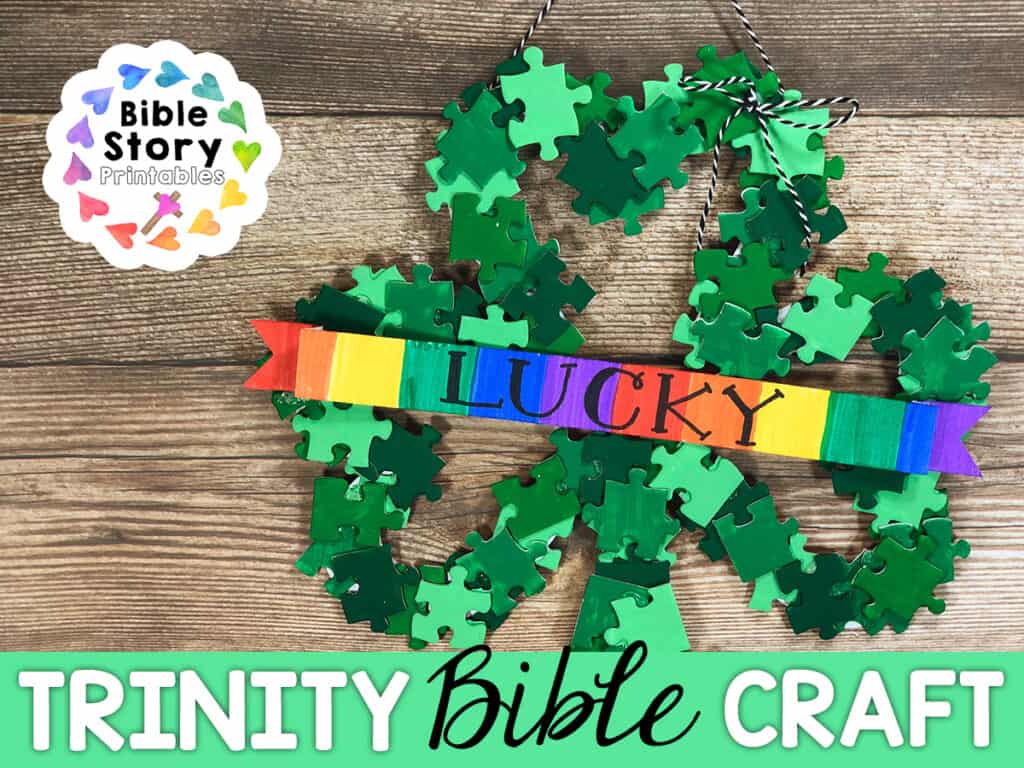 St. Patricks' Day is a great time to teach your students about the Holy Trinity. And who doesn't love dollar tree crafts? I don't know about you, but when someone says you can get supplies for a craft at a dollar store, I'm all excited! Crafts are wonderful tools for hands-on learning and growing. I've got a great bible craft that's perfect for St. Patrick's Day!