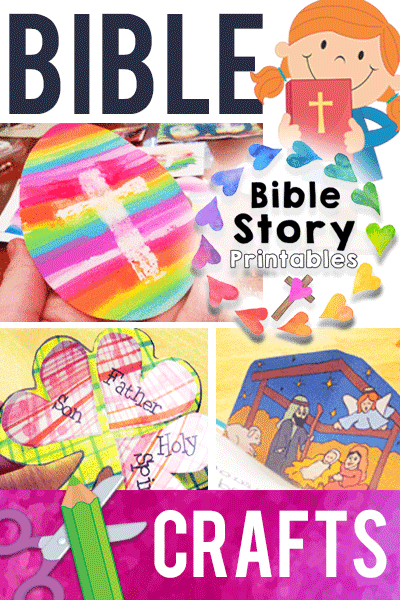 Utilizing crafts and activities can be very helpful to your Sunday School classroom. Children love to create, and take home items to share with their friends and family. Best of all, when you keep your craft thematic with your Bible lesson you're sending children off with a helpful reminder of the days instruction. Our Bible crafts are designed to make it easy for you to incorporate hands on activity during your lessons. We've included preparation suggestions as well as corresponding activities that you can tie in to round out your day.
Road to Salvation Bible Craft Kit
Friend of God Bible Craft
This is a bible craft you can use alongside your Abraham bible lessons. Children make their own "I am a friend of God" crowns to wear through out the day.
Valentine Bible Verse Cards & Envelope
This is a printable bible verse pocket for children to store their bible verse hearts. There is also a place to keep track of the verses they have learned. This is a great way to encourage bible memory, you could have a special treat bag for children to choose from for each verse learned
St. Patrick's Day Trinity Shamrock
Print up the template and then using markers and a ruler make a plaid patter across them. Use red markers for the hearts. When you glue them down, only glue the tips of the hearts to make them flap up.
Shamrock Trinity Craft/Visual
This is a great visual you can use in the classroom or a Bible crafts you can use as part of your St. Patrick's Day lesson.
Easter Watercolor Bible Craft
There are many wonderful Easter Bible Lessons you can tie with this craft, you'll have many new children and visitors on Easter Suday.This is a great project to remind children of THEIR choice of belief. There is no in between, no grey area, you either refuse or accept salvation in Christ. Not choosing....IS choosing.
Jelly Bean Prayer Bible Craft
This is a Jelly Bean Prayer box children can make in class and take home for a special gift for a friend or family member. Once assembled, add in some Easter grass and a jelly bean of each color in the poem..
Free Printable Nativity Play Set
Print this free Nativity Play set for your children or your entire classroom. Print in color or Black and white. Small and Large printables available.
Pop-up Nativity Craft
This is a great bible craft for kids to make in class and then take home to give to Mom or Dad for a present.
Three Wise Men Bible Craft
This is a fun way to make visual representations of the gifts of the Maji! Print up the images of Gold, Frankincense, and Myrrh. Then follow the instructions to make a box out of paper.
Tower of Babel Bible Craft
What better way to learn about the tower of babel then to break out the clay and make one! Here we;ve got a great homemade playdough recipe with photo instructions for how to build your tower!