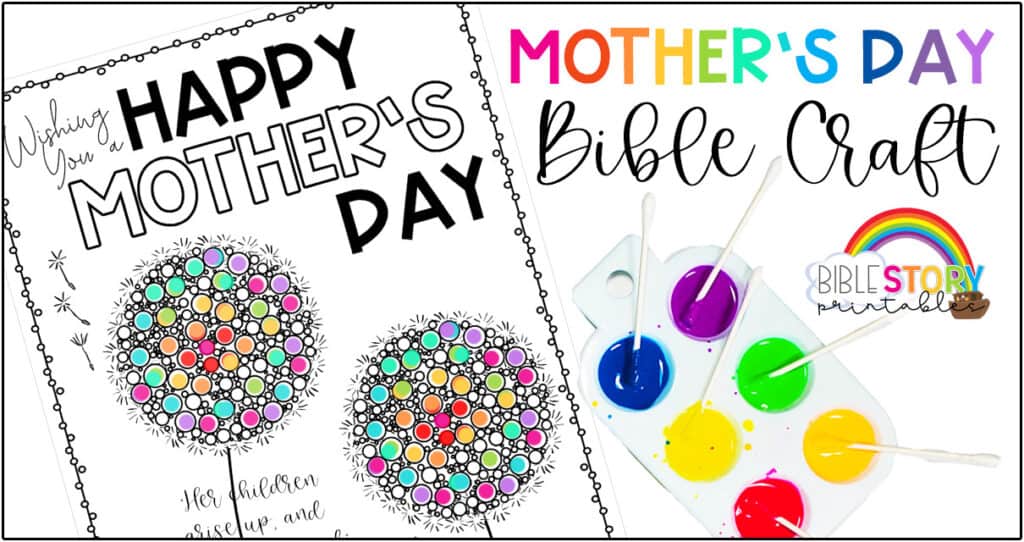 If you are looking for a simple Mother's Day art project that you can easily use with a classroom full of students, then this is the activity for you! This is a super low prep Mother's Day Bible Craft, that will provide your students with a unique card they can bring home to mom!
Mother's Day Bible Printables for Kids
To start, you'll want to print out our free Mother's Day Card Template. You'll need one for each student. As students will be adding paint to this sheet, we recommend printing on card-stock for durability.
Provide your students with a variety of different colors of paint! We LOVE this set of neon watercolors for its ease of use, and for how vibrant the colors turn out. If you are using with younger students you might try more kid-friendly, non-toxic paints instead.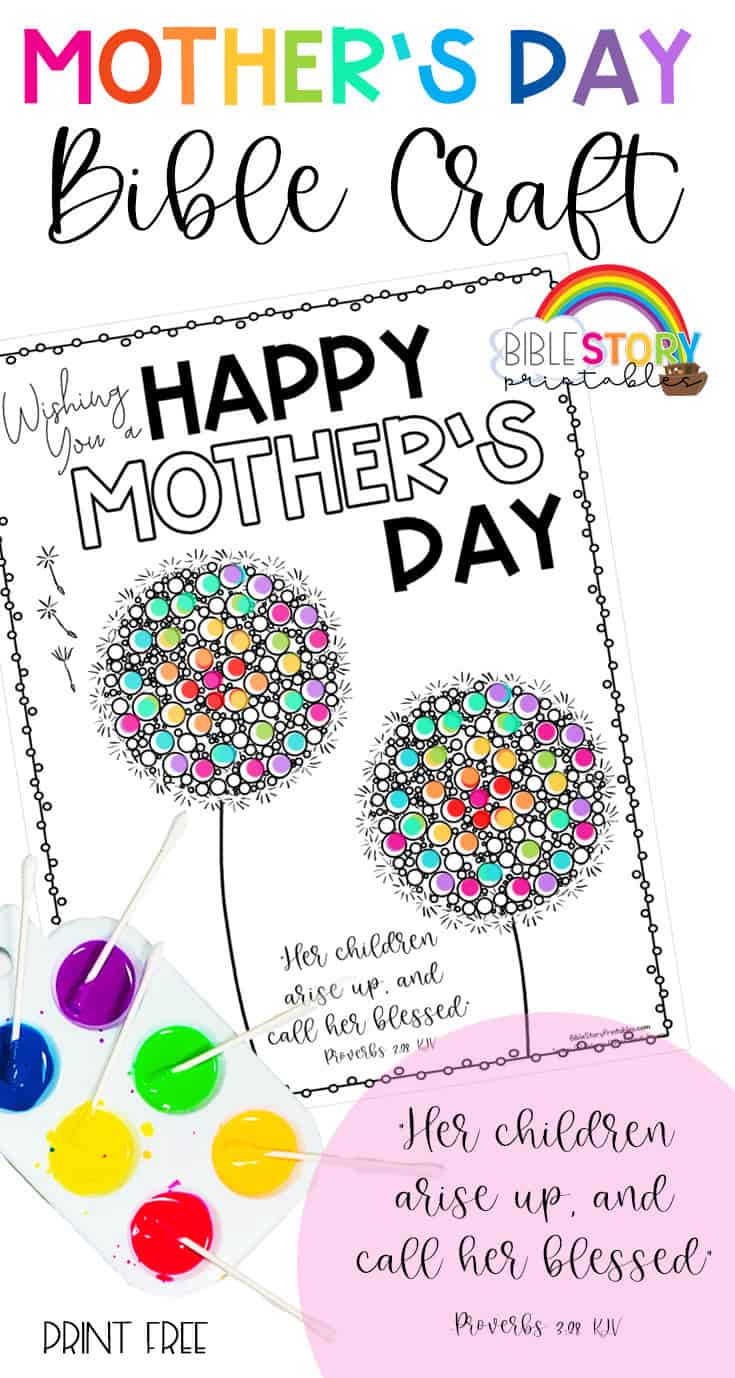 Pointillism Art Project for Kids
Now, that you've got your paints picked out, you'll want to provide your students with a handful of cotton swabs (i.e. Q-Tips) that can be used to dip and dab into the different colors. Explain to your students that they can dab multiple different colors to blend them into eachother. You might even show students how to start with warmer colors in centers and cooler colors near the edges.
Once completed, you can provide your students with construction paper to frame the project. The best part about this project is that every picture turns out different depending on where your student place each color dot. If you'd like to adapt this for a less messy version, you can always have students dab with markers, or fill in with colored pencils, but it's definitely MORE FUN to complete these pages with Q-Tip painting.
Print this free Mother's Day Bible Verse card for kids! Your students can make an extra special gift for mom this May.
You might find that some of your students live with their Grandmother, so we've provided you an alternative art project for them too! You can print our Free Grandmother's Day Bible Verse card and follow the same art instructions.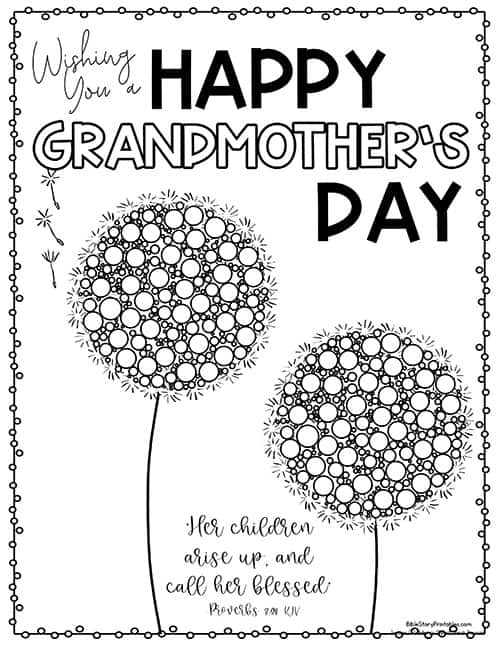 Print this free Grandmother's Day Bible Verse card for kids! Your students can make an extra special gift for their Grandmother's this year!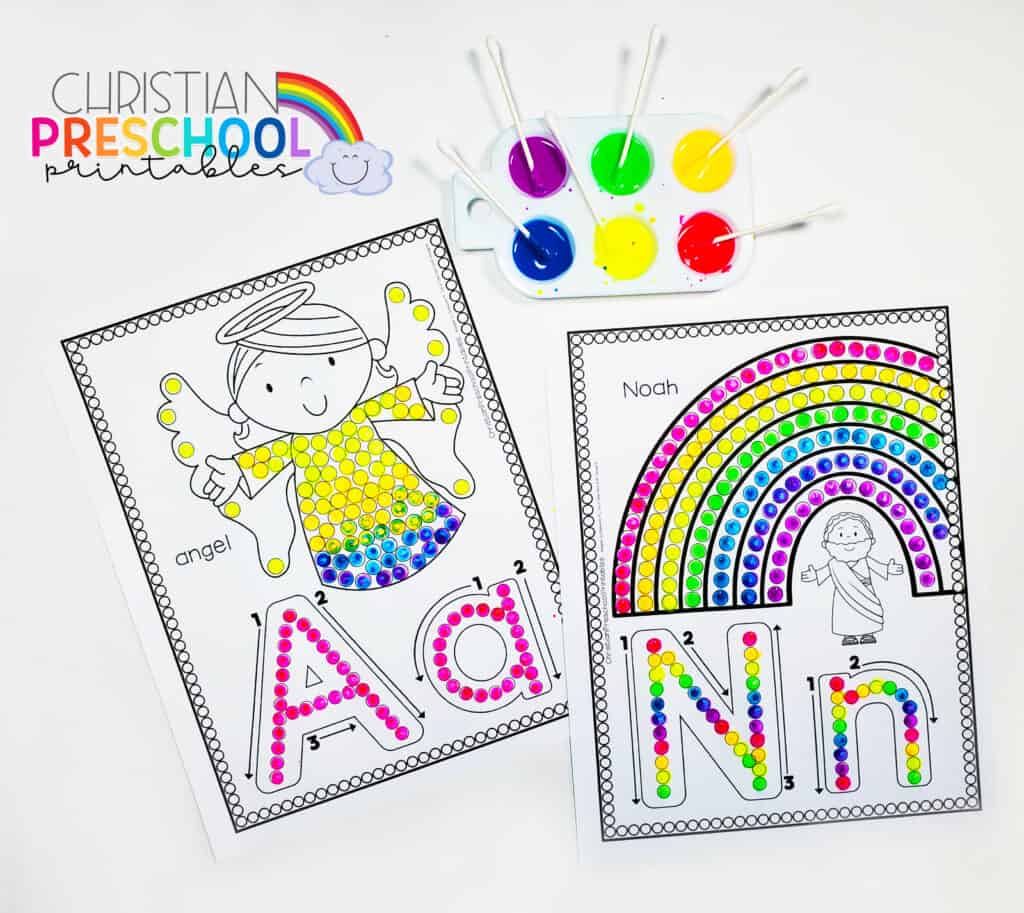 Bible ABC Q-Tip Pictures
Fore more Q-Tip painting fun, be sure to check out this set of Bible alphabet activities! For each letter of the alphabet, students will dip and dab their Q-Tips to practice letter stroke order, and to fill the picture. This pack is a HUGE hit with the younger crowd, and something you're students will be begging you to try! If you are teaching in a public school, we have a secular version available here as well.