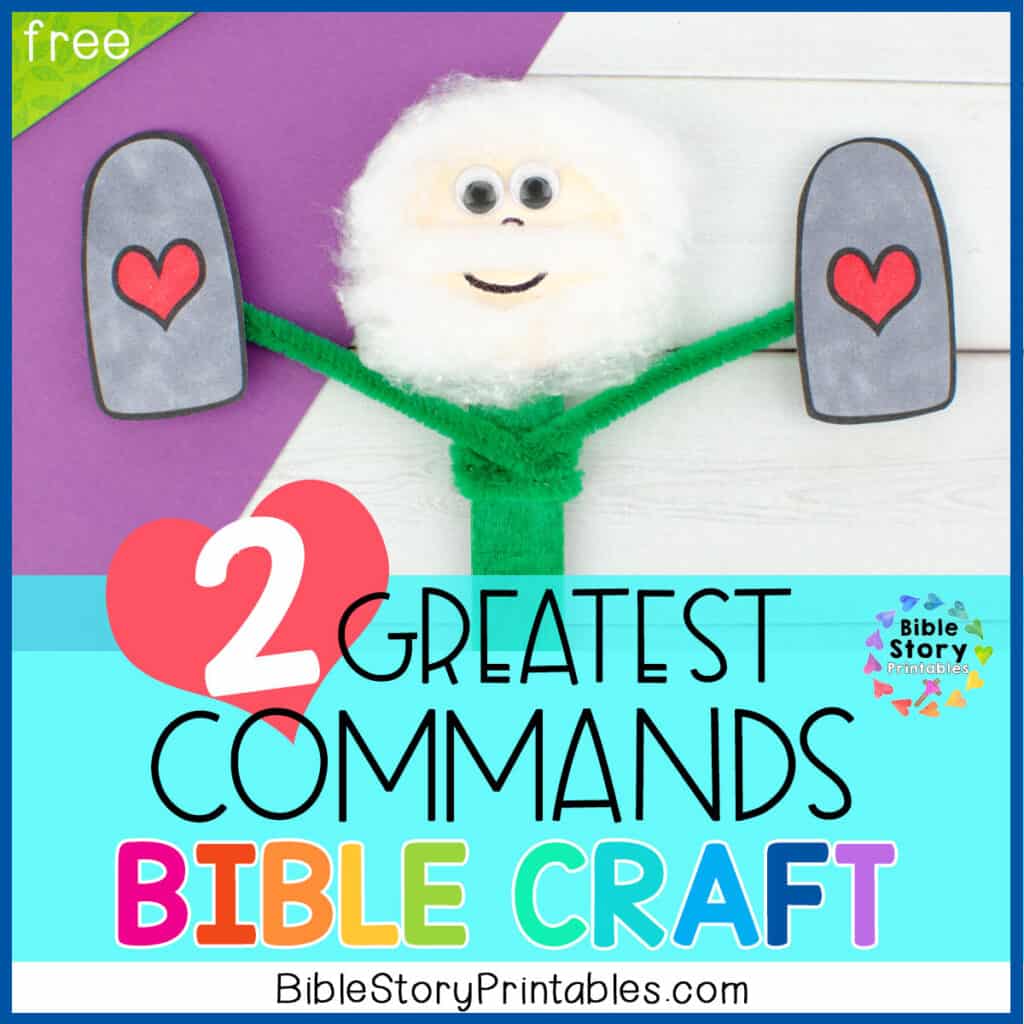 What are the two greatest commandments? I'm glad you asked! The two greatest commandments are from the bible in Matthew 22. Teach your child Jesus' greatest two commandments using this adorable and free Two Greatest Commandments craft for kids.
What are the 2 Greatest Commandments?
Let's dive deep into what are the 2 greatest commandments according to the bible in Matthew 22. Jesus clearly states these two principles that are great teaching tools:
Love the Lord your God with all of your heart, soul, and mind.
Love your neighbor as yourself.
It's easy to love yourself and your family, but it can be more difficult to love God when children can't see him. Plus, it's hard to love your neighbor when they take your toys or say mean words. Who is your neighbor? He or she is everyone you come into contact.
Two Greatest Commandments Craft
With this cute bible craft, your child will be reminded of how they can show God's love through these two greatest commandments. With only a few supplies and 8 steps, this easy bible craft is perfect for Sunday School, homeschool, and schooling at home.
Here's a tip: you can design your own stick figure to look like anyone — from Jesus, a friend, or even your own child!
Jesus Greatest Commandments Supplies List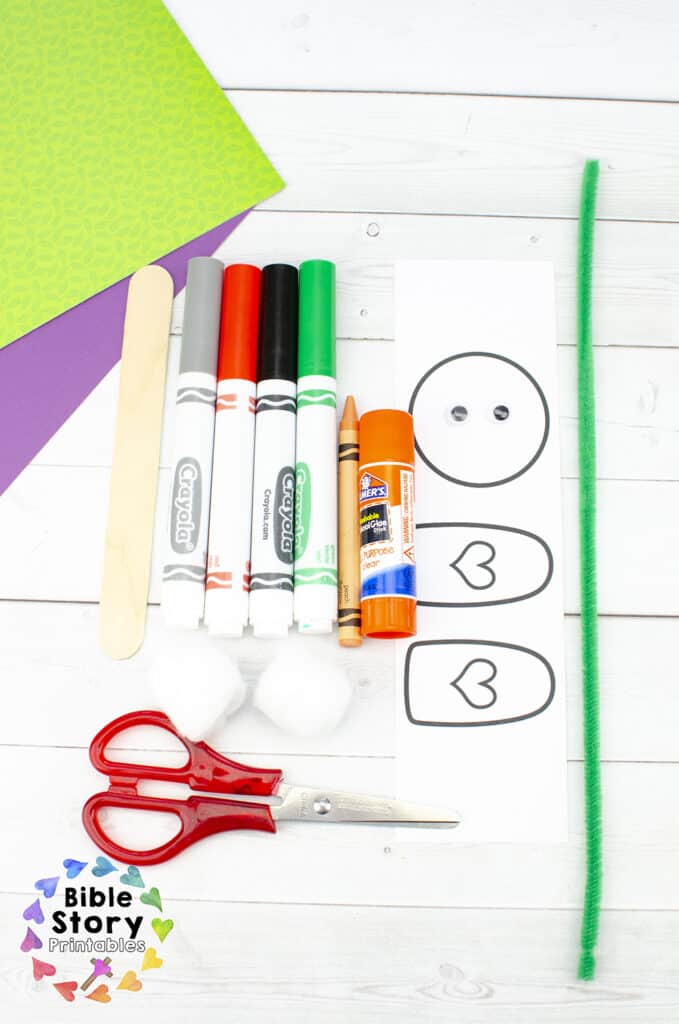 Jumbo popsicle stick 
Green pipe cleaner  
Markers: red, grey, black and green 
Skin colored crayon or colored pencil (marker would work too).  
Cotton ball 
Google eyes 
Glue  
Scissors 
Tape (optional) 
Greatest Commandments Craft Instructions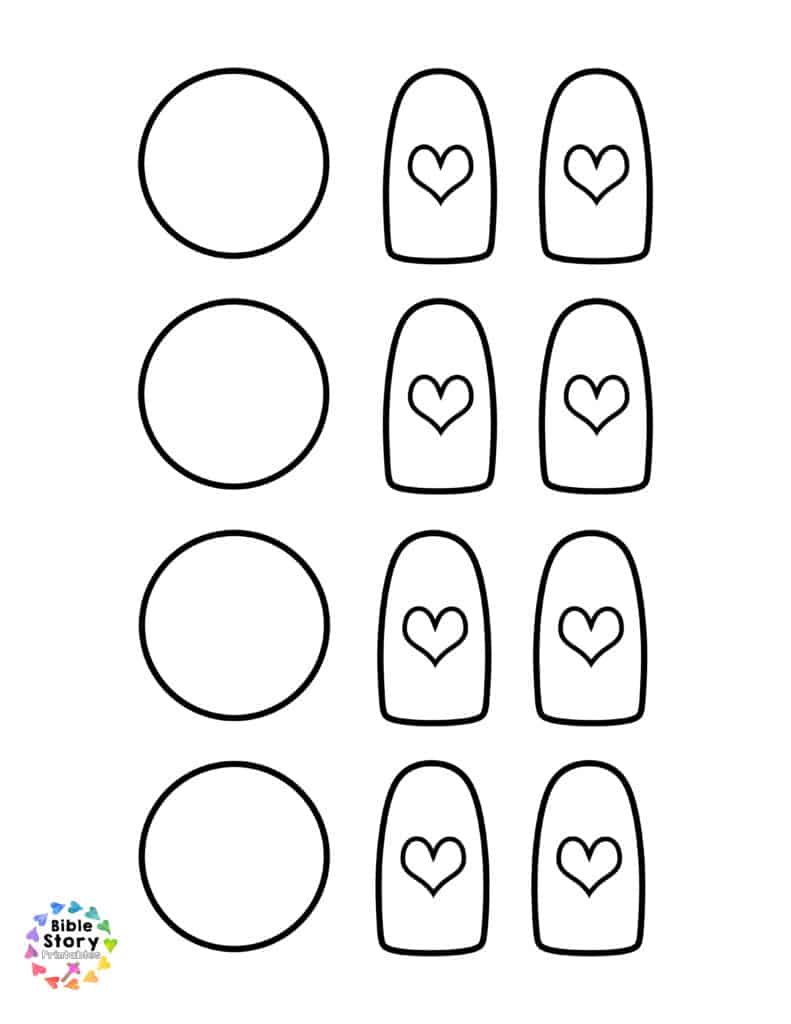 First print the template on white cardstock.  
Now color the circle with the skin colored crayon, color the stones gray and the hearts red. Cut the three pieces out.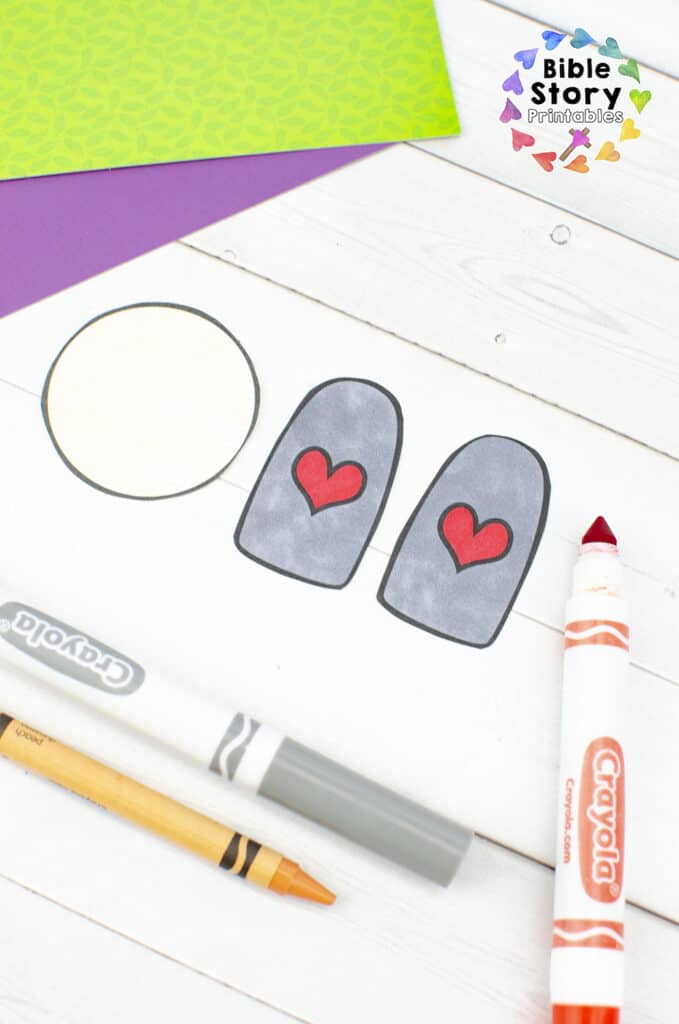 Take the face and stick on the google eyes and draw on a nose and smile.  Make it look like anyone you choose!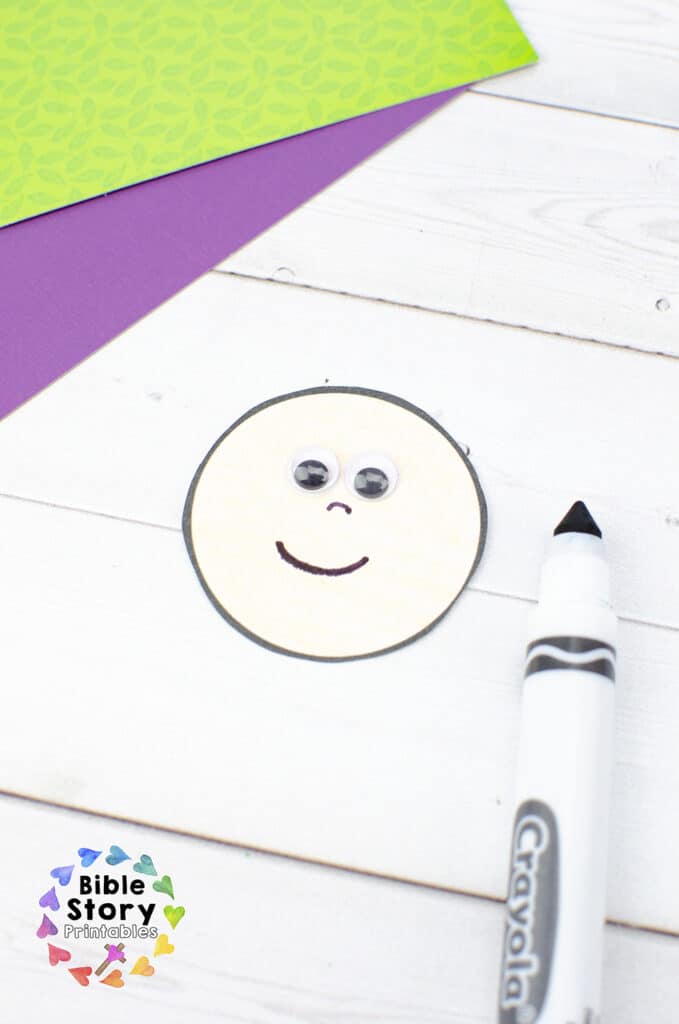 Next, carefully pull apart the cotton ball and glue it to the face for the hair, mustache and beard.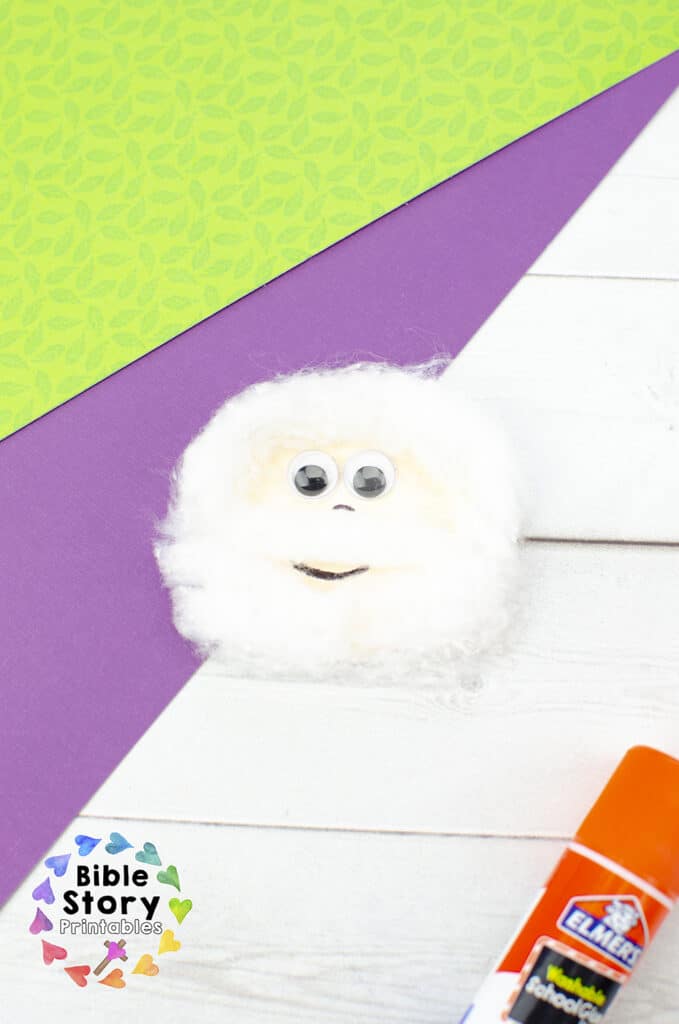 Grab the jumbo popsicle stick and color it green.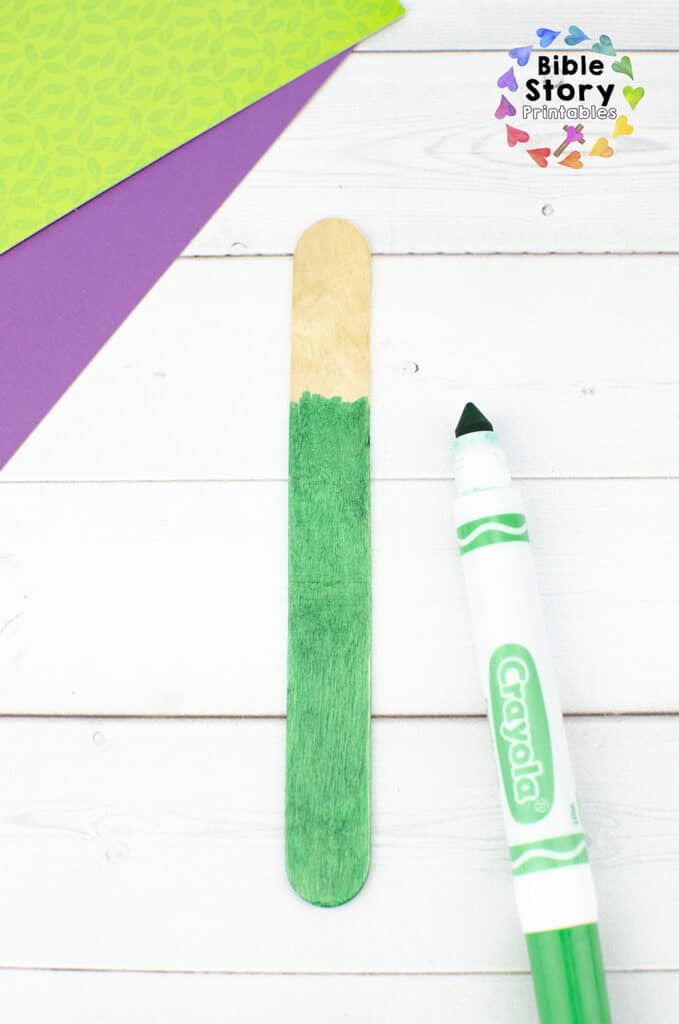 Then take the green pipe cleaner and wrap it around the middle of the popsicle stick, leaving the two ends stick out on each side for the arms.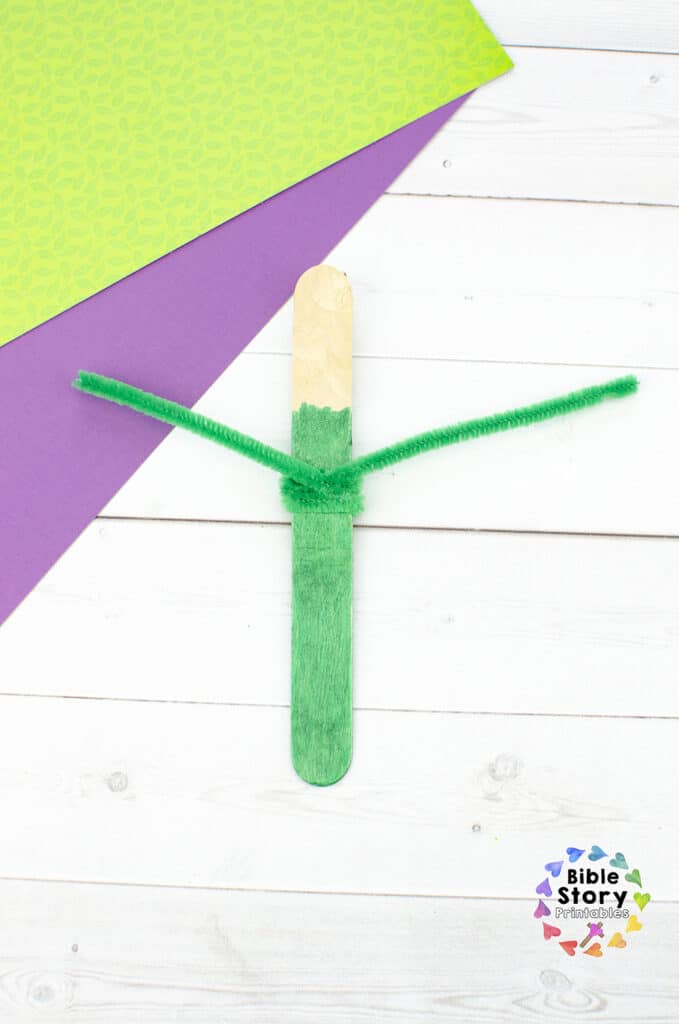 Glue the two stone tablets to the end of each pipe cleaner. It might be easier/faster to use tape.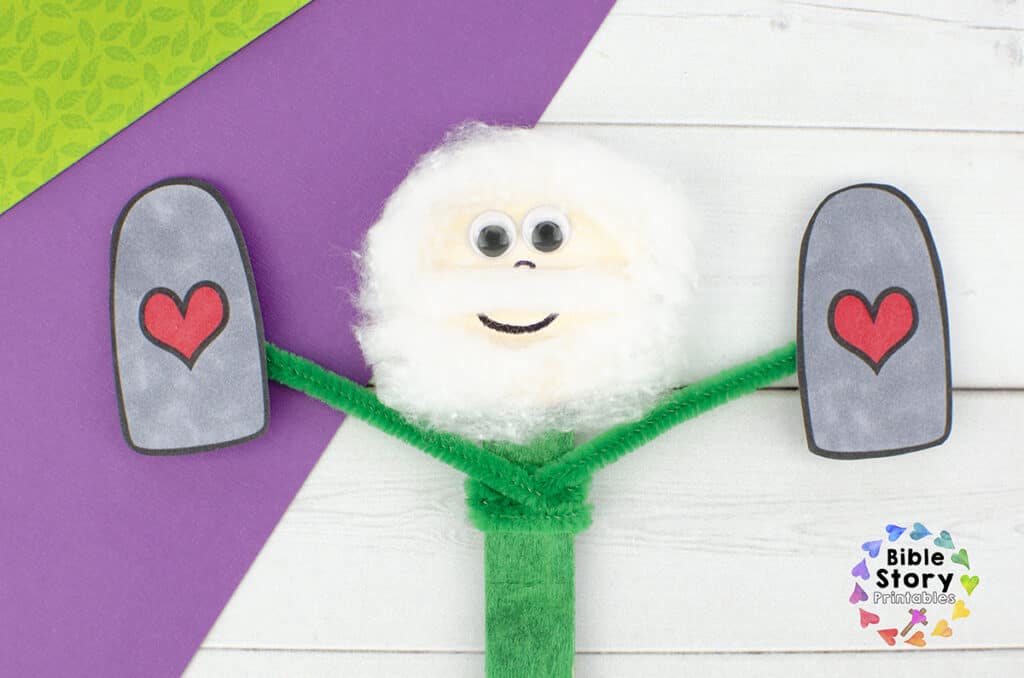 Lastly, glue the face to the top of the popsicle stick.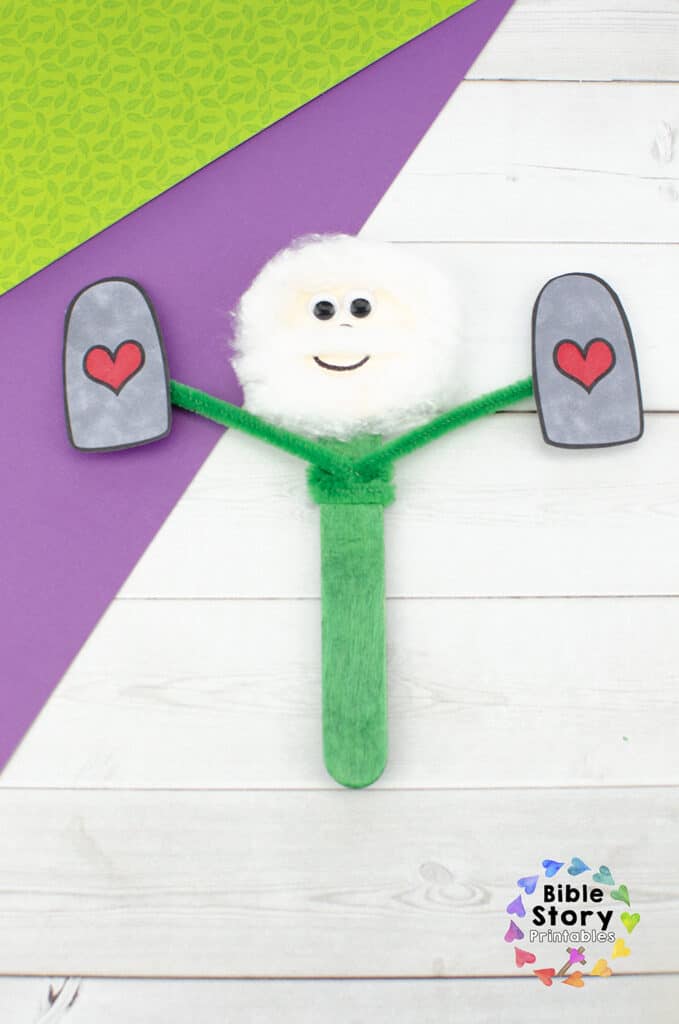 The Popsicle stick Moses craft is complete.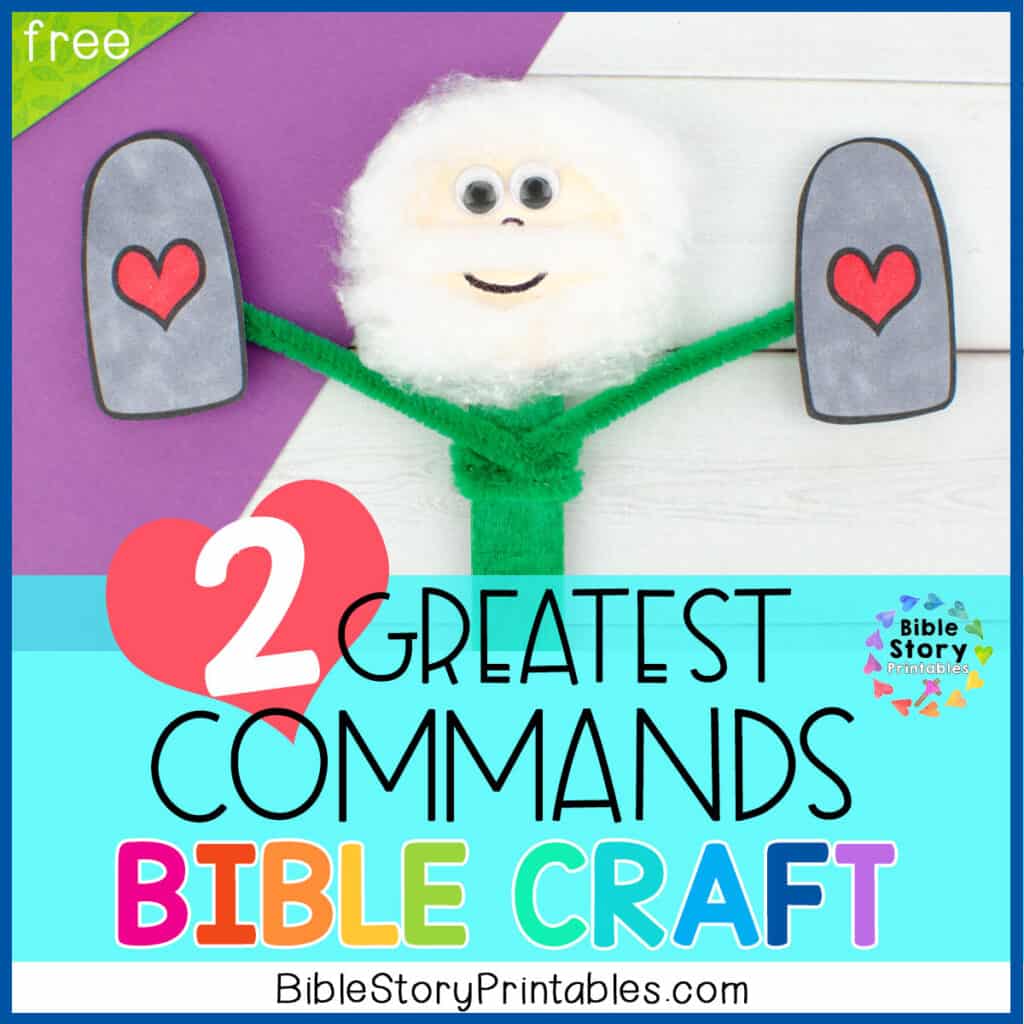 Need some more bible craft ideas? Try these bible crafts from Christian Preschool Printables! Here is a fun ten commandments bible craft instructional video to add to your bible learning center!