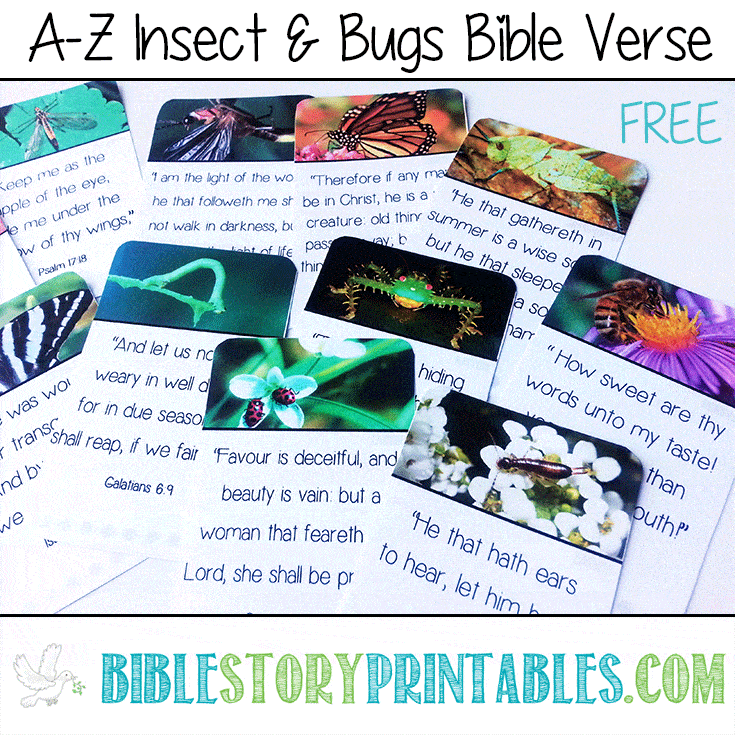 Children love to learn about little creepy crawlies bugs and insects. We've paired up 26 key scriptures with 26 different colorful photos of interesting and exciting bugs!  This set is especially loved by little boys and girls alike. It's a great way to encourage your children to commit God's word to memory.
Looking for more Bible Memory Tools?
Try our Ten Commandments Bible Memory Pack today!