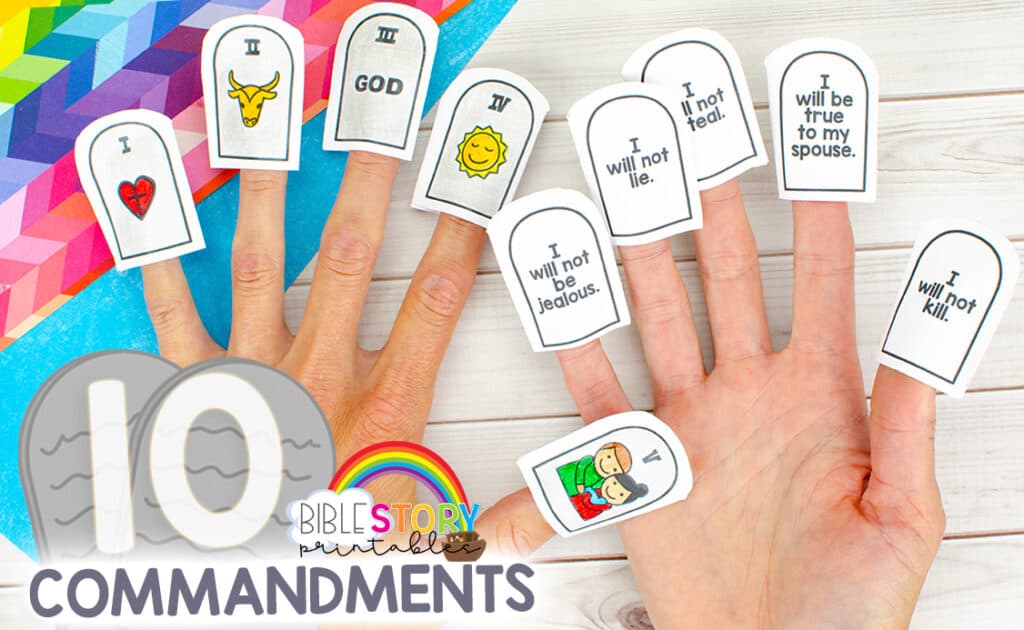 Ready for another 10 Commandments Craft that is literally hands-on fun? Try our Moses Craft with Finger Puppets! Craft ideas can be a bit tedious for busy teachers so why not use our easy to assemble 10 Commandment Crafts designed for little ones like preschoolers and even toddlers. Teachers love our easy Bible crafts because they are simple to make, enjoyed by kids, and easy to find materials.
Our 10 Commandments finger puppet craft requires only 5 staple items and 8 steps to follow. If you are looking for easy, affordable, and exciting bible craft projects, you'll love these Moses activities. And, while you are assembling your craft together, don't forget to practice memorizing the 10 Commandments and counting up to 10!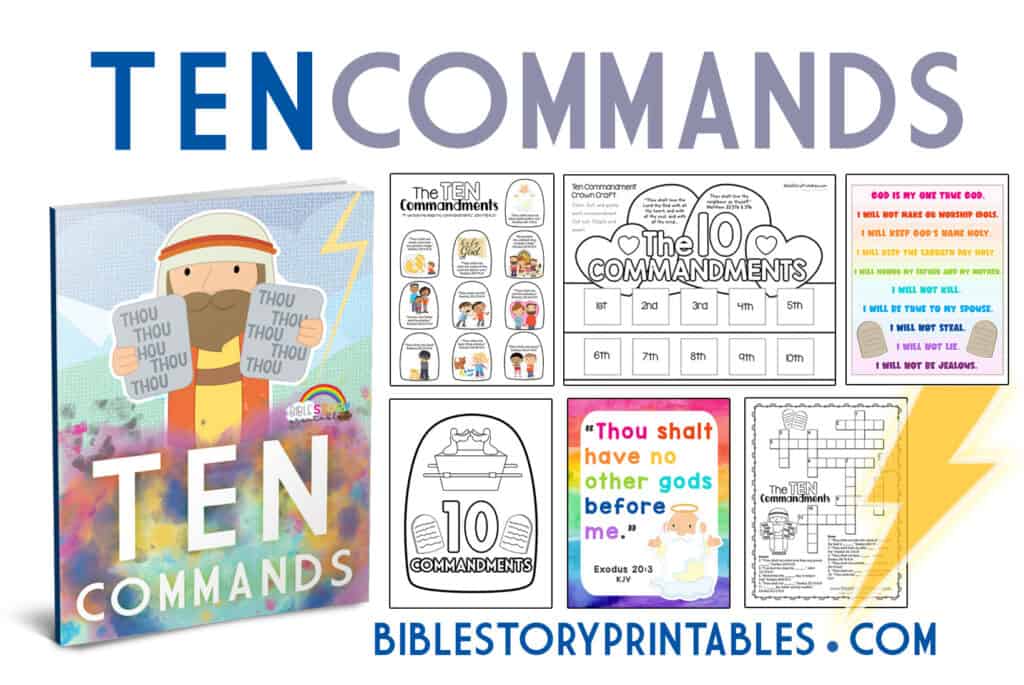 10 Commandments Craft Supplies
PDF template
Cardstock
Scissors
Markers
Glue stick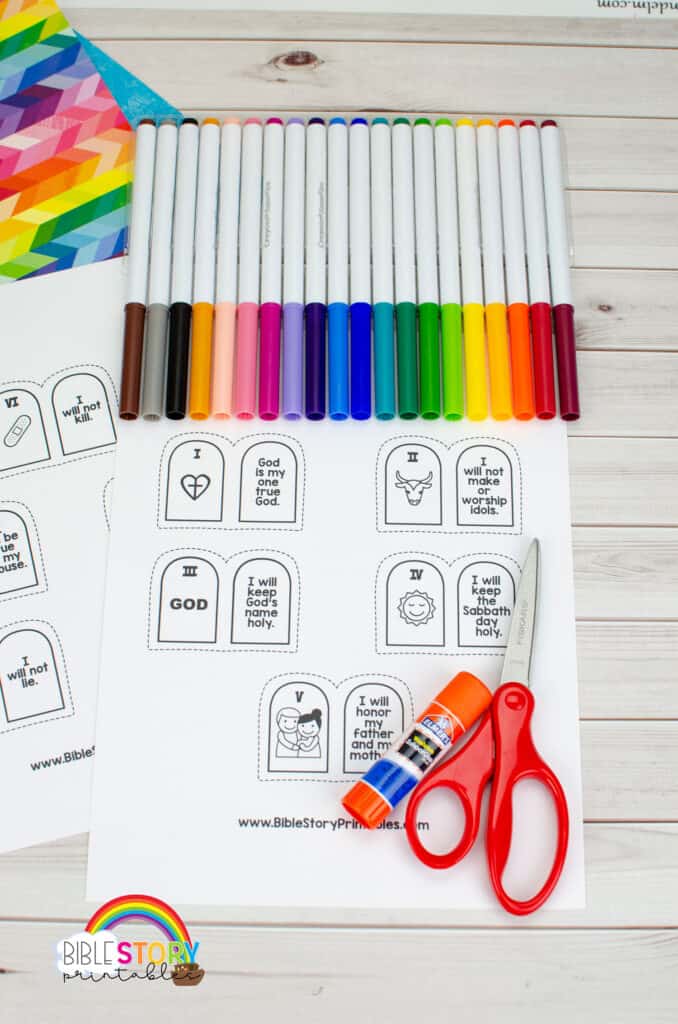 10 Commandments Instructions
Start by printing out the 10 Commandments templates on cardstock.
2. Then color the little pictures on the templates.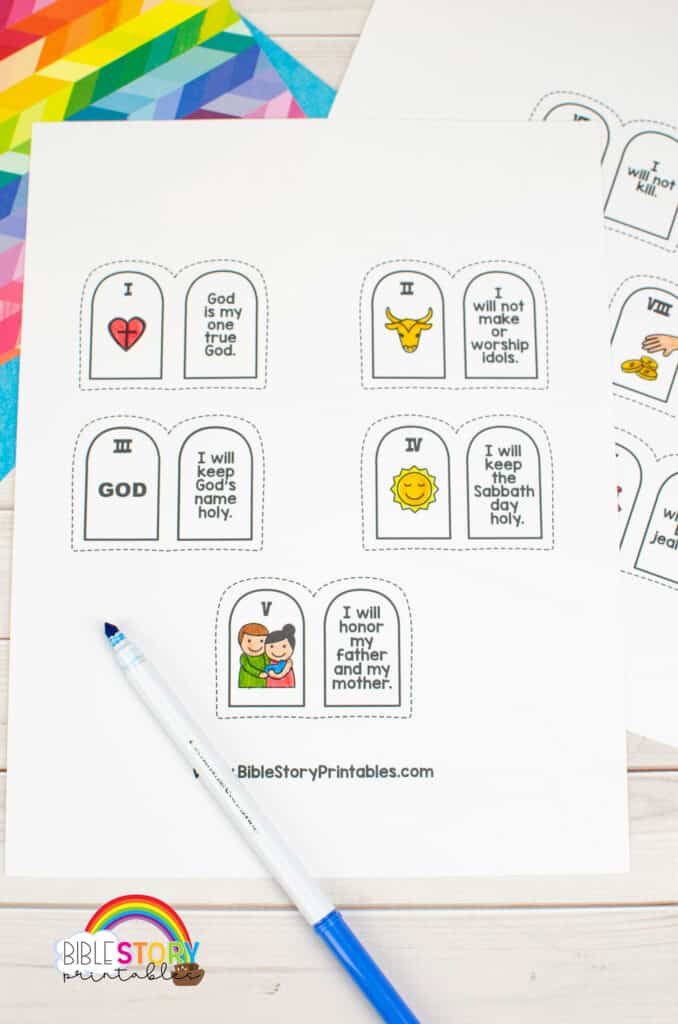 3. Next cut along the dashed line around each commandment.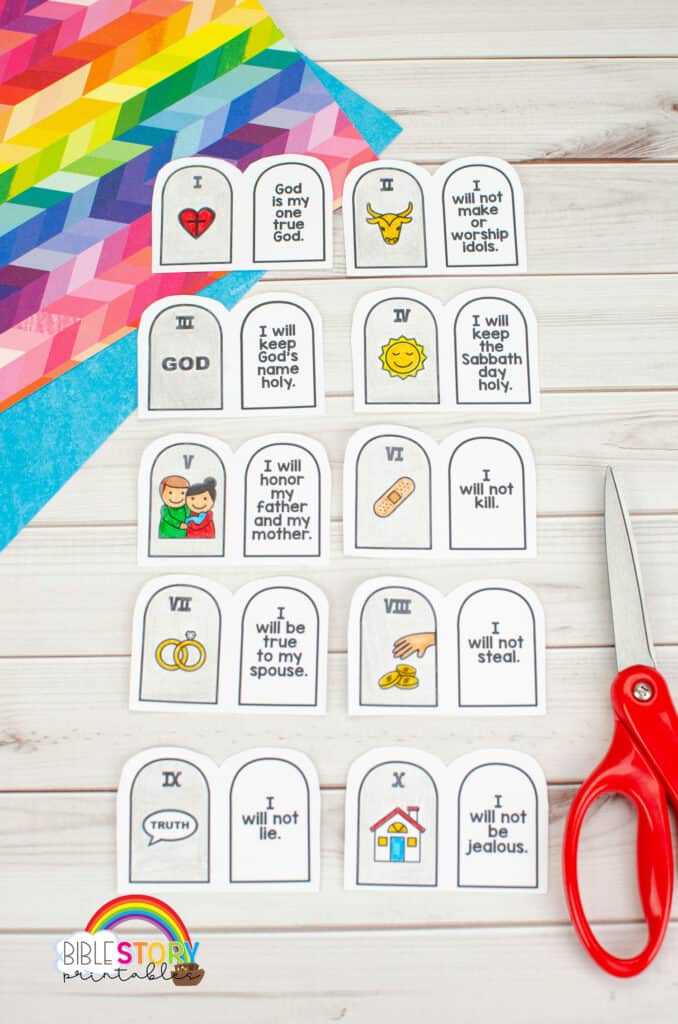 Now take one commandment and fold it in half, crease the fold.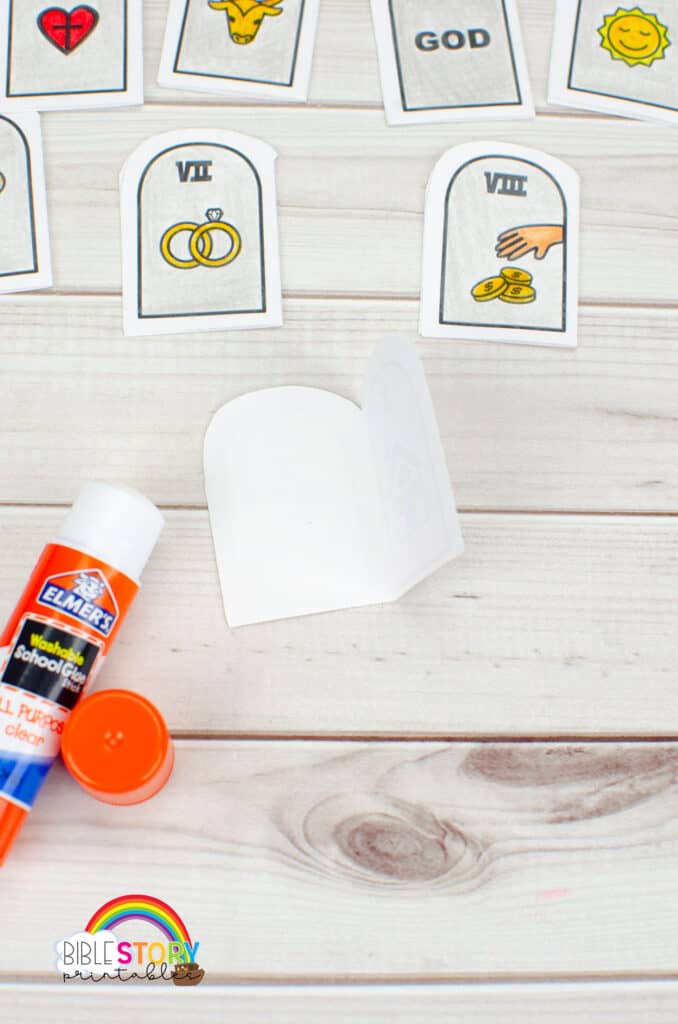 Unfold and glue from the left bottom corner up and around to the right bottom corner, making a "M" shape. Do not glue the bottom, this is where your finger goes in. Fold again and press to seal.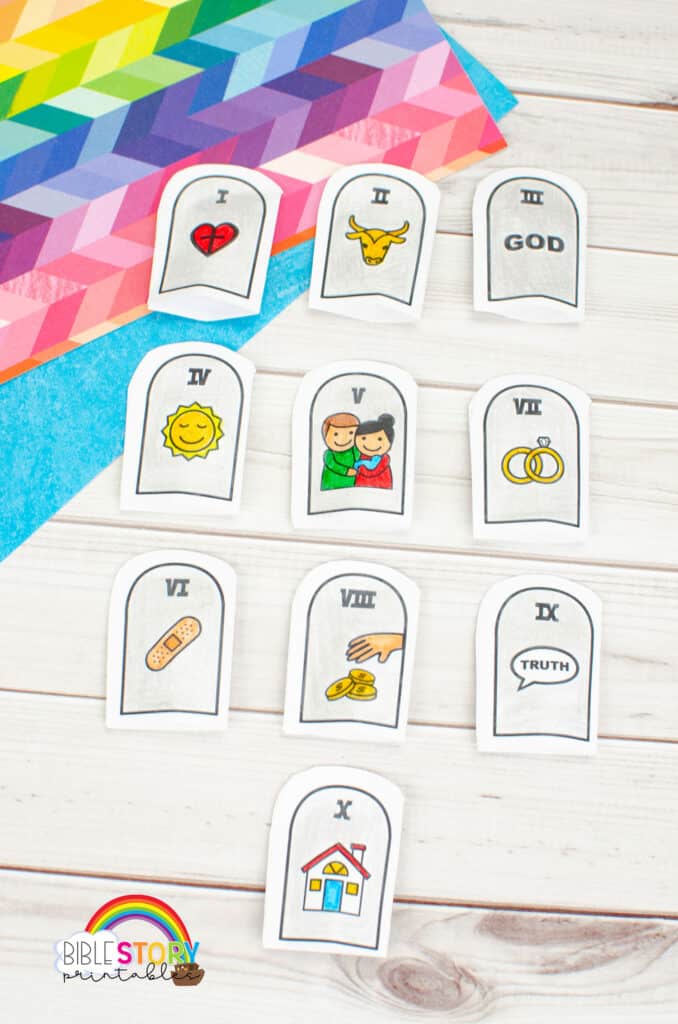 Repeat this folding and gluing process with the rest of the commandments.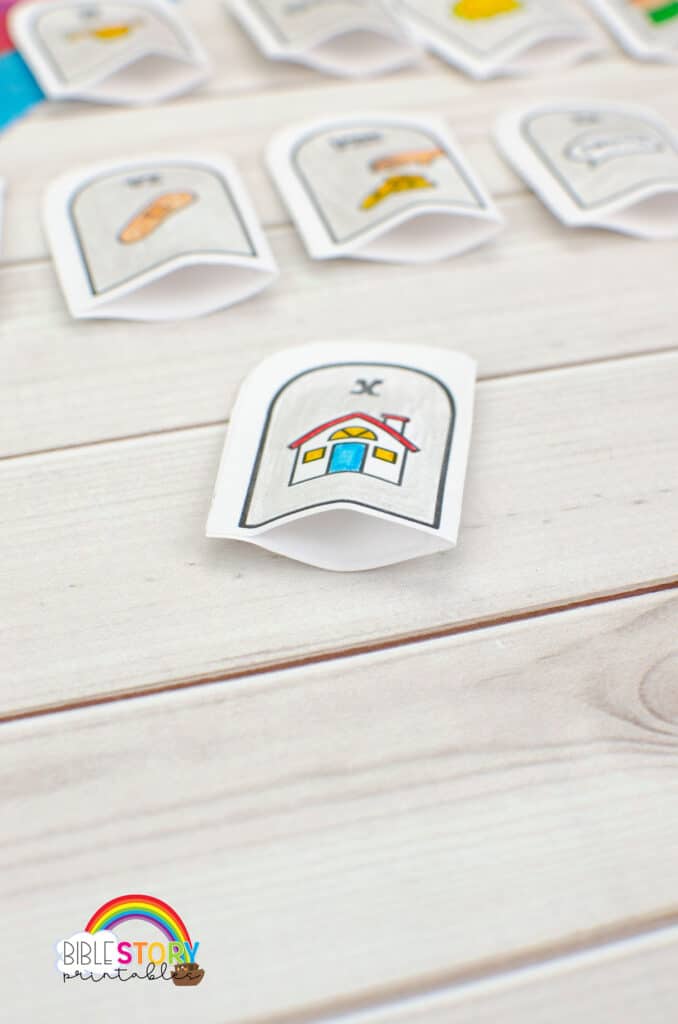 Once the glue is set, you can pinch the two sides inward to pop out the center of the puppet so your finger can go inside. Use a capped marker to make space a little bigger.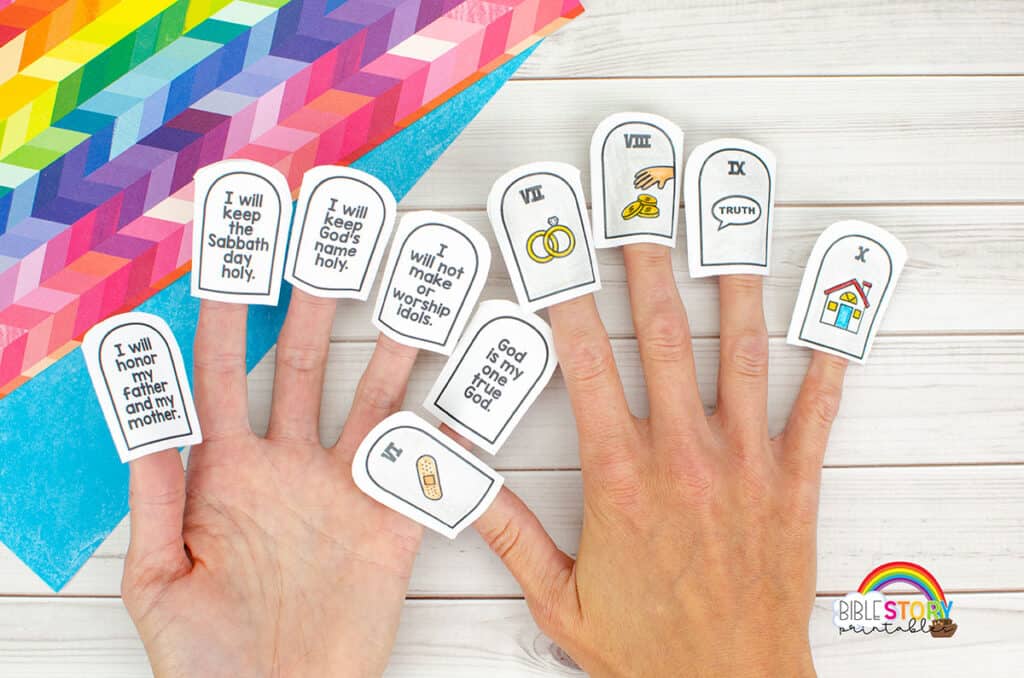 Repeat with the rest of the commandments and place on your fingers.
All done! Congratulations, you've got 10 fun fingers with our 10 Commandments Craft!