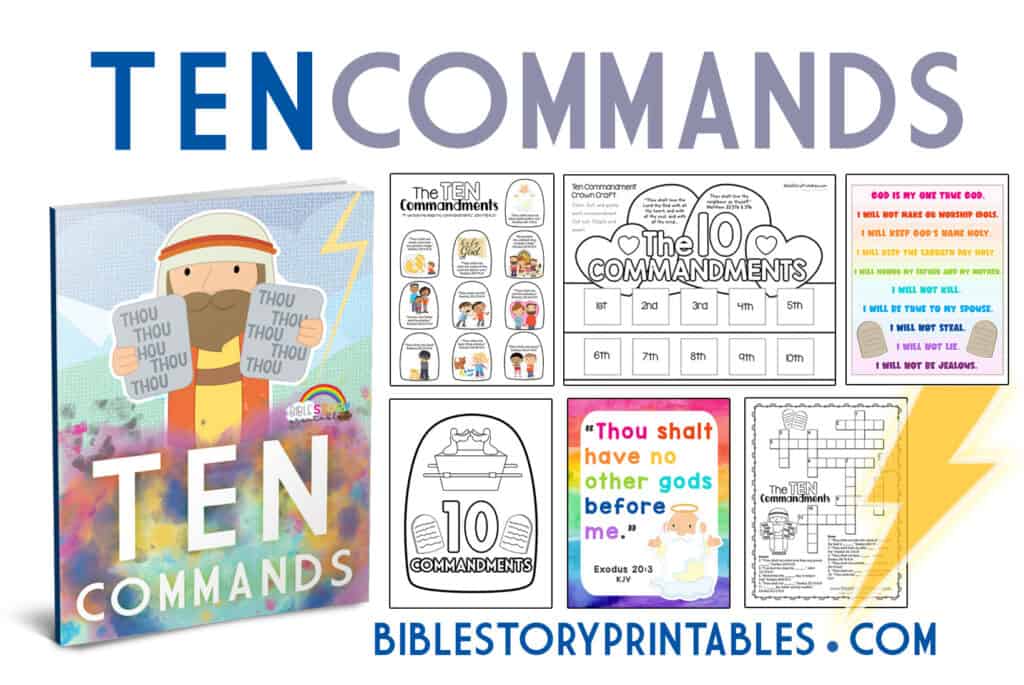 We've created a variety of Ten Commandment Bible Crafts, Activities, Games and Teaching resources you can use in your homeschool, Sunday School, Children's Ministry and VBS programs. All of our activities and teaching resources are designed to keep the prep-work to a minimum to allow your teachers to regain their weekends! Teaching resources use the King James Version of the Bible.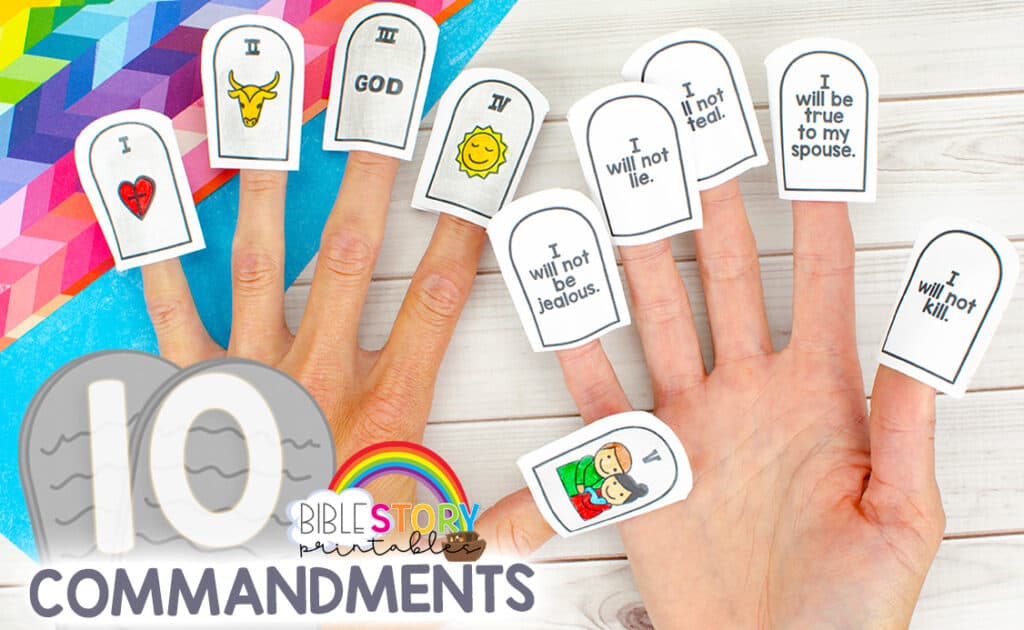 Ready for another 10 Commandments Craft that is literally hands-on fun? Try our Ten Commandments Bible Craft with Finger Puppets! Your students will be able to make and take home these simple Bible Memory tools that will help them memorize the Ten Commandments. Best of all, your students will be engaged with the Bible activity, which will aid in memorization and the joy of sharing God's commands with their family and friends.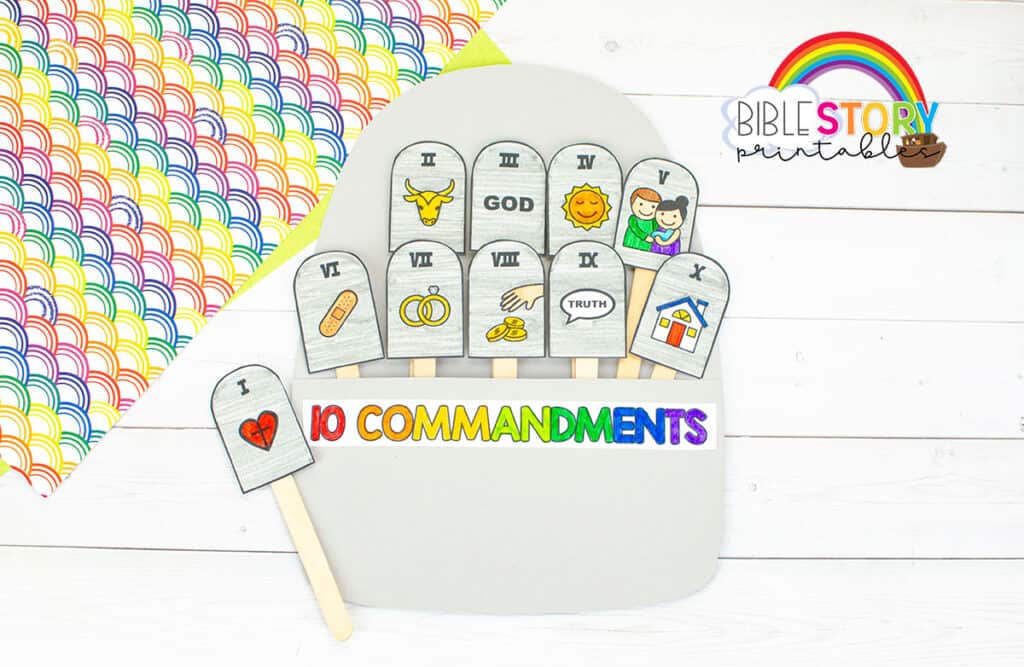 If your students are just a bit too old for finger puppets, why not try our Ten Commandments Popsicle Stick Bible Craft. Students will have a tablet full of the ten commands they can use for Bible memory tools. Each commandment features a icon to aid in memorization, as well as a Roman Numeral to help your child place them in order.