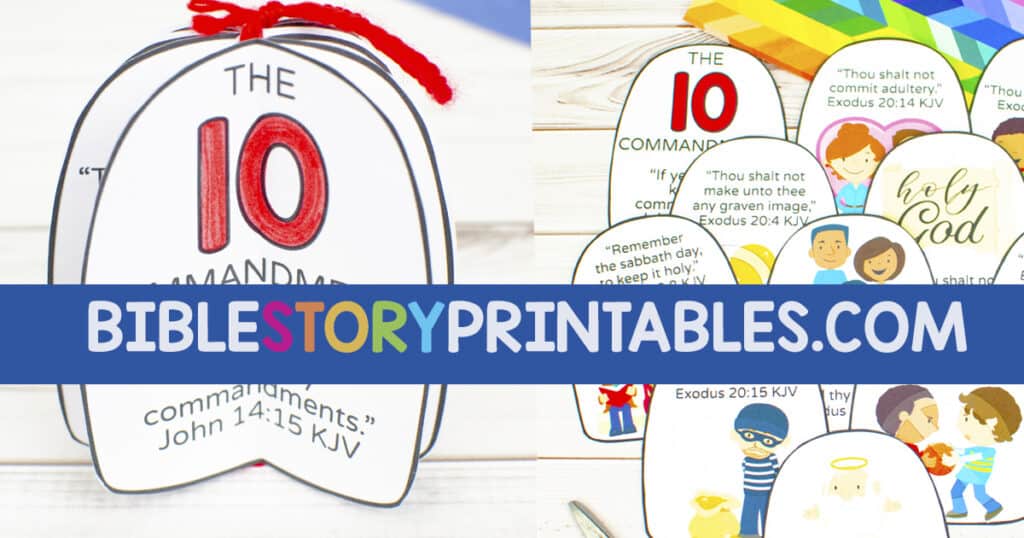 This is one of my favorite 10 Commandments Craft for preschoolers. I love its versatility, the hands-on aspect, and it's a great last-minute Bible activity. Children love the keepsake feature, and teaching about Moses and the Ten Commandments is easy and fun with our simple instructions, including step by step video.
With just a few simple steps and a minimum amount of supplies, you'll have a classroom or homeschool day full of joy as they put together this easy Bible craft. You can use this adorable activity at any time of the year. Christmas is also a great time to create this DIY ornament craft to hang on the Christmas Tree.
10 Commandments Craft for Preschoolers Supplies
2 sheets of white cardstock
Markers
Scissors
Small piece of yarn
Glue stick
Ten Commandments DIY Ornament Craft Instructions
First print the Ten Commandments template on white cardstock.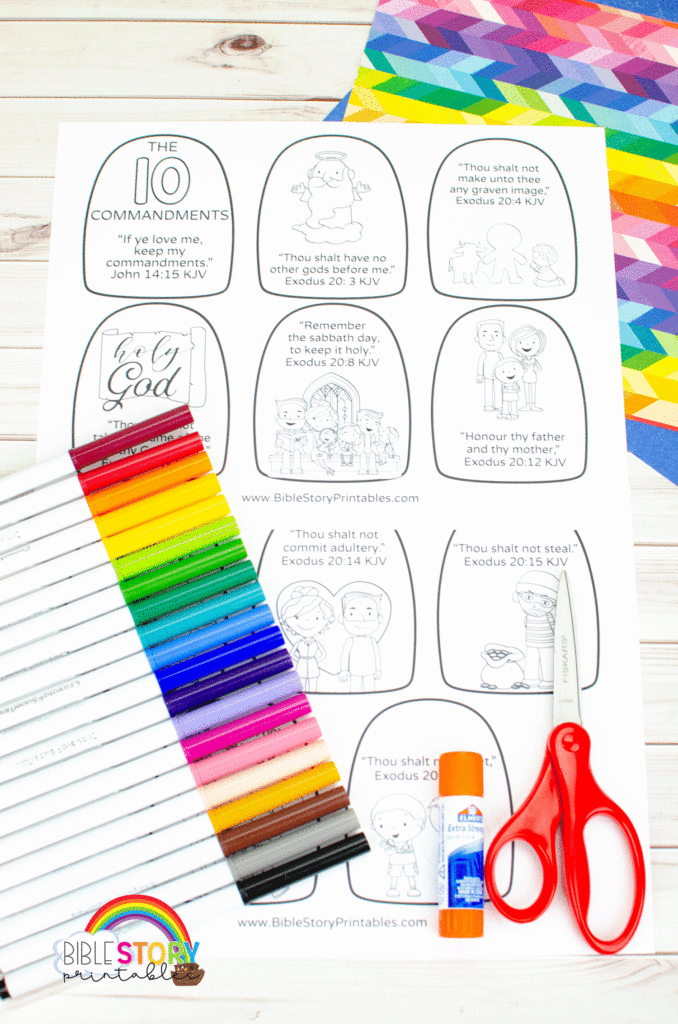 2. Now color each commandment with the markers.
3. Then cut out all the commandments.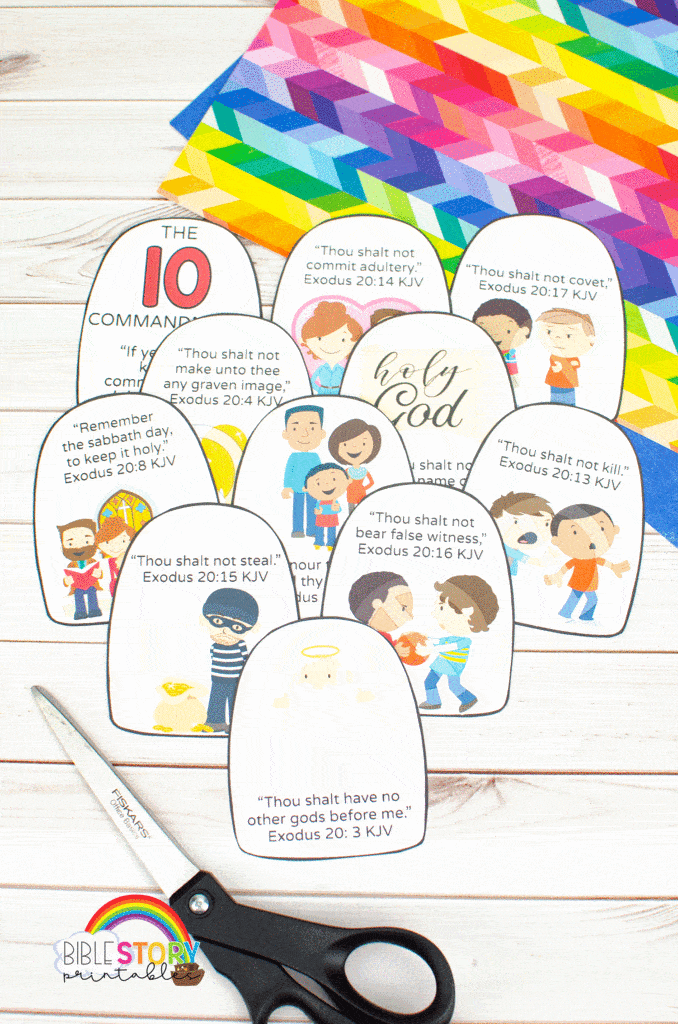 4. Next, fold each commandment vertically and crease.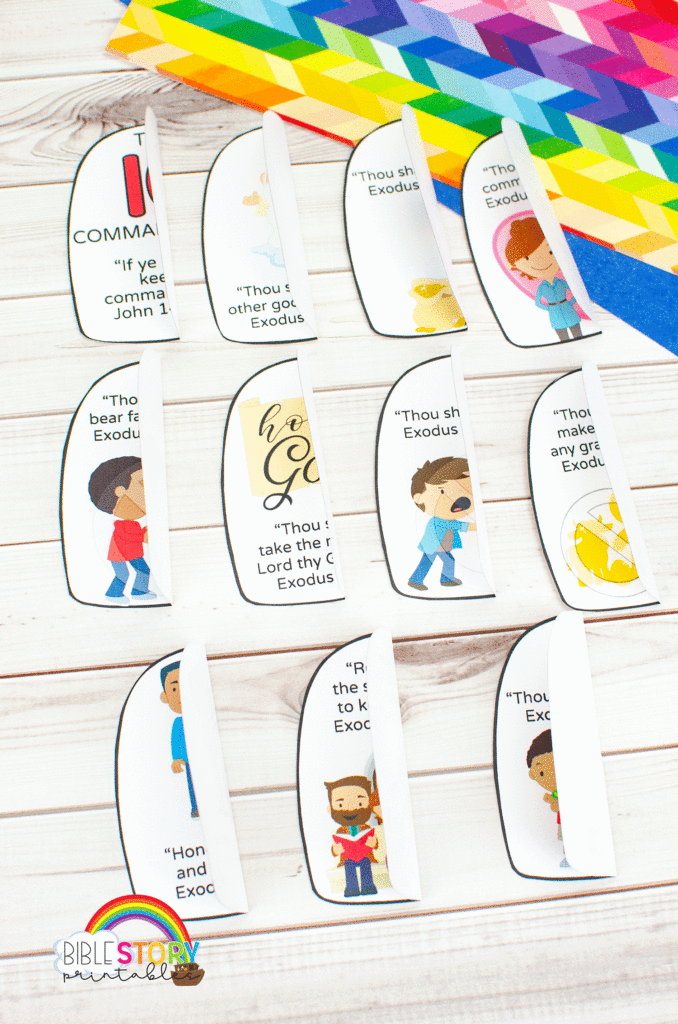 5. To connect them, take one commandment and fold it in half, put glue on the right side of the fold, place the left side of the next commandment on this glue.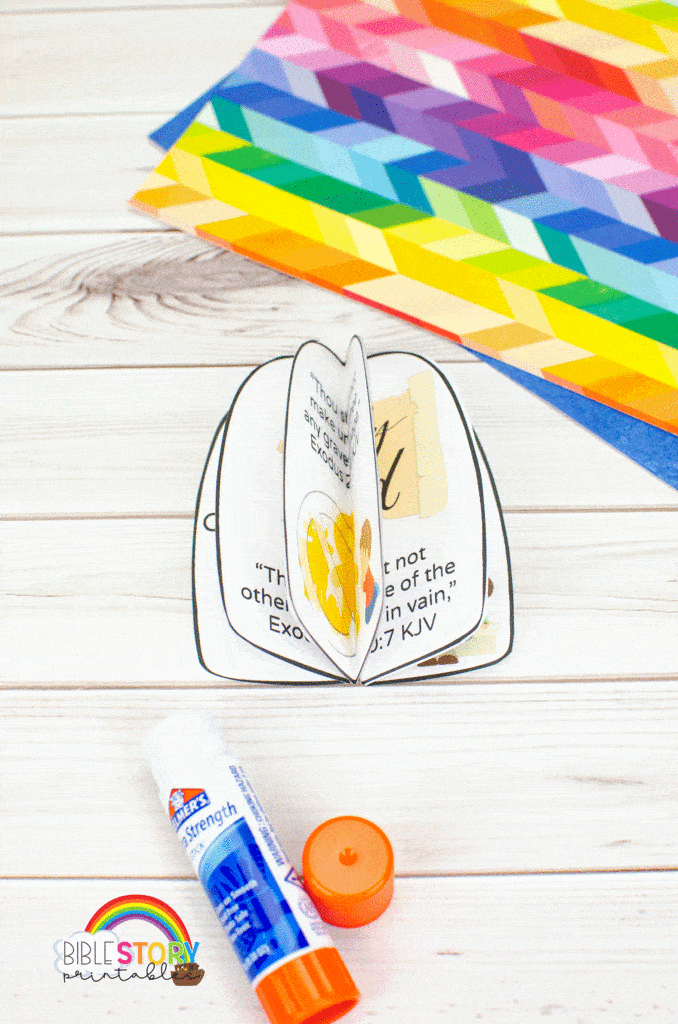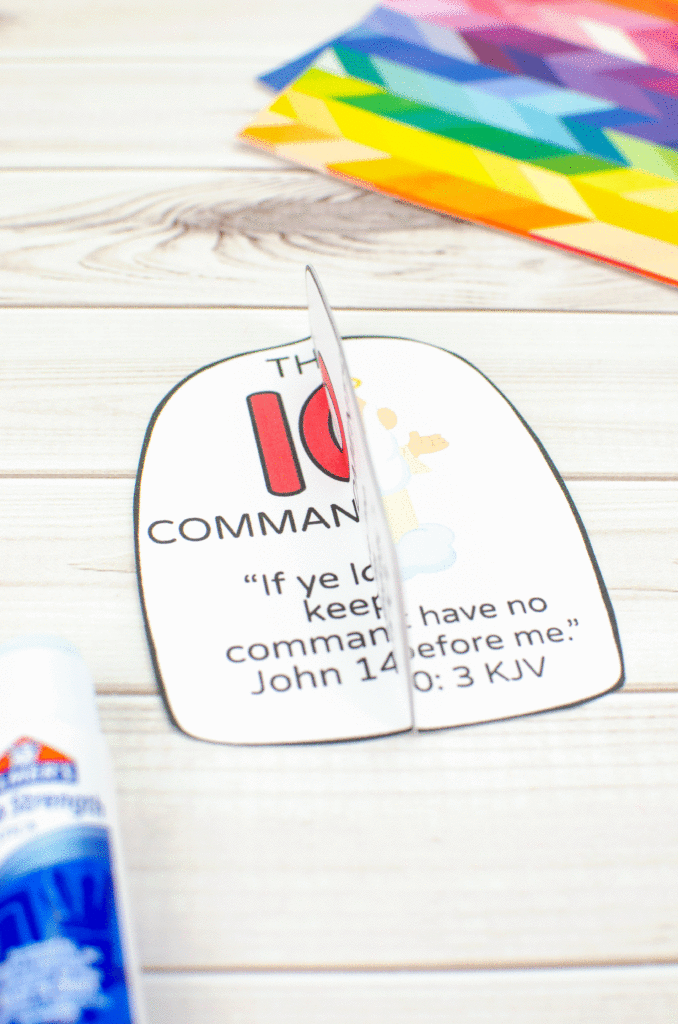 6. Repeat this gluing pattern until the last commandment is placed.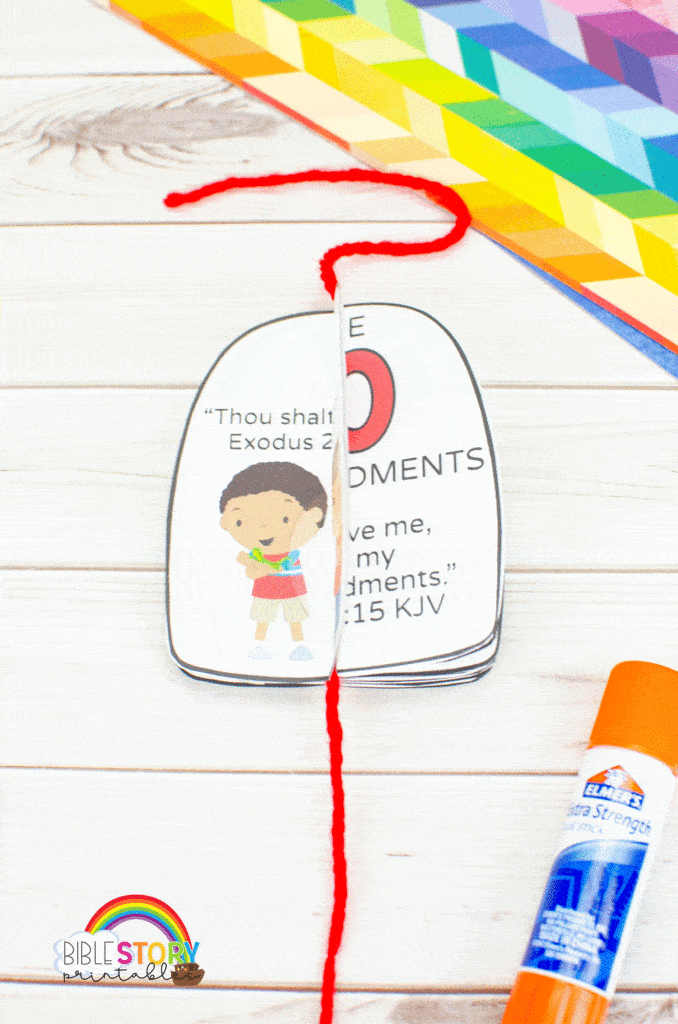 7. Now before you glue the last commandment to the first one to complete the ball shape, take the string and place it inside along the folds.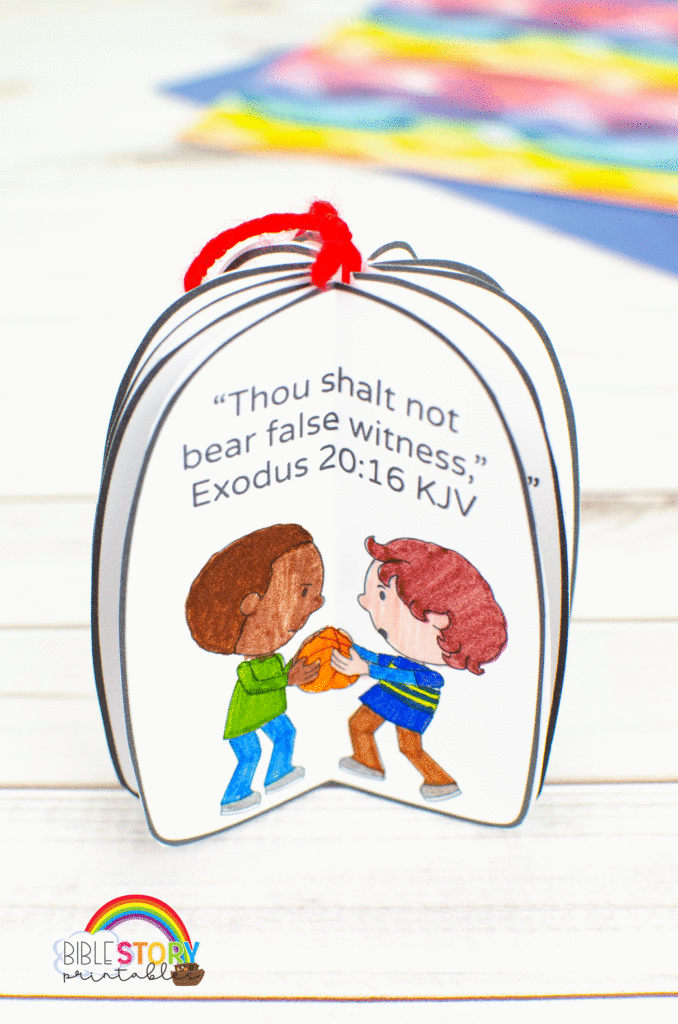 8. Next, complete the ball shape by gluing the right side of the last commandment to the right side of the first one.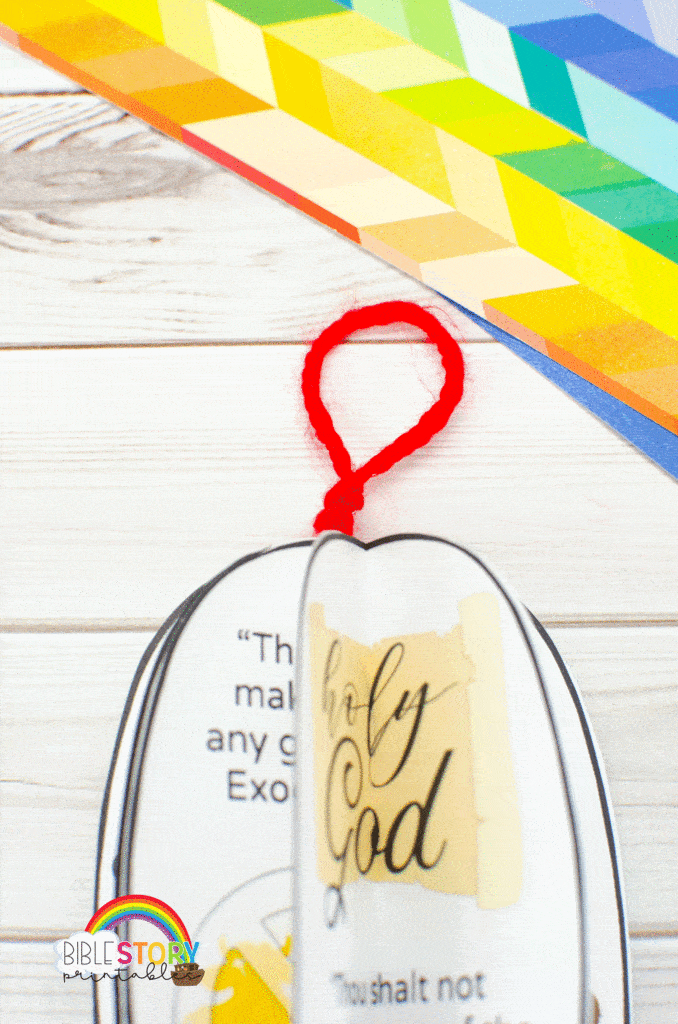 9. Tie a loop at the top and a knot at the bottom to finish the craft.